The Top Quarterback Battles Heading into Training Camp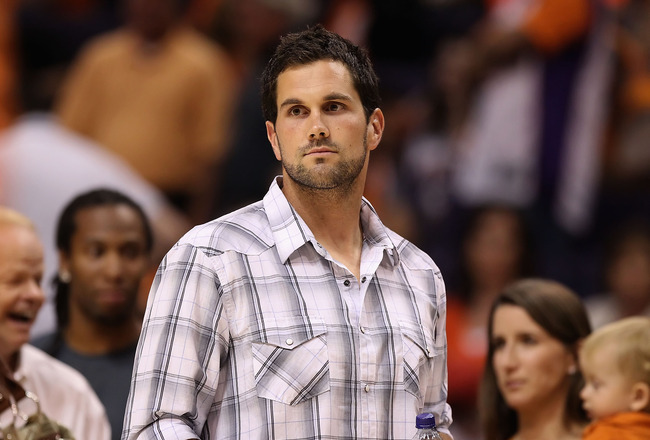 The quarterback is the glamor position in the National Football League.
And for good reason.
He is responsible to know not only his own offense better than anyone else, but what the opposition's defense is going to do in game situations.
It's a thinking man's position.
The quarterback has only a split-second to reach decisions that could make or break his team.
Football in the NFL is based on speed and quick thinking. The only way a coach can know how a quarterback will react to it is to throw them in the fire and see what happens.
That's why it's so hard finding a bona-fide superstar in the draft. You never know how someone will react when faced with that kind of adversity.
And the last thing any NFL coach wants is to have instability at the position, especially during training camp. It can dampen a season before it even begins.
With that in mind, here's a look at six teams who are faced with serious quarterback battles as training camp looms.
6. Matt Moore vs. Jimmy Clausen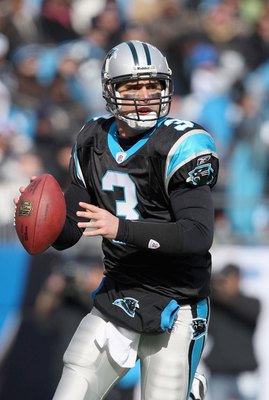 John Fox has already named Matt Moore his starter, but don't think for one moment he isn't going to give Jimmy Clausen a chance.
If Moore struggles in the preseason, the battle will only intensify.
It's hard for a rookie quarterback to crack an NFL lineup, but Clausen is in a great place to do just that.
The Panthers have a solid defense and an excellent running game. This is a playoff-caliber team and that will minimize Clausen's learning curve. He can be protected by running the ball.
Moore seems to be coming on as a front-line starter, but he must learn to handle the pressure that comes with being the man.
If he can't, look for Clausen to get a shot.
5. Matt Hasselbeck vs. Charlie Whitehurst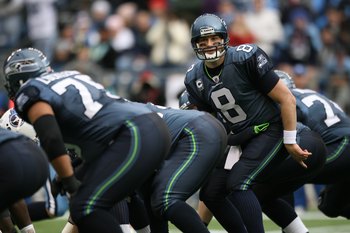 New Seattle coach Pete Carroll promised competition at every position, including quarterback.
He made good on that by bringing in Charlie Whitehurst from San Diego.
Hasselbeck has been to three Pro Bowls, but he turns 35 this season and his skills are starting to decline.
He's the starter for now, but look for Whitehurst to mount a serious challenge.
Whitehurst has spent his career learning behind Philip Rivers and Norv Turner. He's hungry and ready to become a starting quarterback.
Carroll is high on Whitehurst, but if Hasselbeck is healthy, he's the man in Seattle.
4. A.J. Feeley vs. Sam Bradford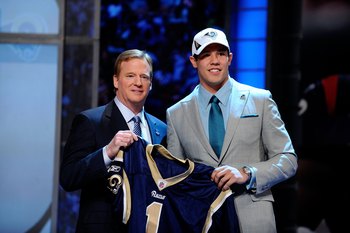 This is the most pressing decision that coach Steve Spagnuolo will have at Rams camp 2010.
Do you start the hotshot rookie who was the overall No. 1 in the draft, or do you let the journeyman veteran hold the reigns until the young gun is ready?
Rams fans feel the decision is easy—throw Bradford into the fire and let him learn on the job.
On the other hand, there's solid evidence throughout NFL history that letting a young guy sit on the bench and learn is a good way to go.
Spagnuolo has a real dilemma.
If he plays Bradford from the get-go and he loses games and confidence, it could be a disaster for the franchise. If he doesn't play him and the Rams continue to lose, the fan base will have no reason to show up and Spagnuolo will be shown the door.
Think it's easy being a head coach in the NFL?
3. Trent Edwards vs. Ryan Fitzpatrick vs. Brian Brohm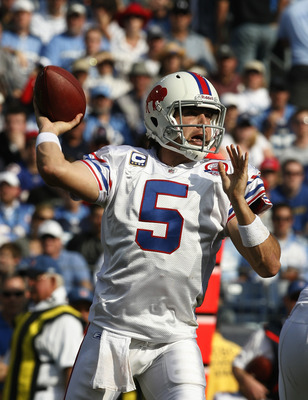 What's worse than having a quarterback battle in training camp?
Having a three-headed quarterback battle in training camp.
That's what's facing new Bills coach Chan Gailey.
Trent Edwards, Ryan Fitzpatrick, and Brian Brohm will all be given a chance to grab the spot, according to Gailey.
Of the three, Edwards has the most physical talent, but injuries and inconsistency have set him back. He has started 30 games and sports a 14-16 mark.
Fitzpatrick has been a solid backup and a decent starter when needed. He's a smart, instinctive quarterback with good anticipation and awareness, who routinely delivers the ball on time.
He doesn't have the athleticism of Edwards, but he did lead the Bills to a 4-4 record last season as a starter.
Brohm was highly touted coming out of college, but hasn't lived up to his billing. He has made only one career start in three seasons.
2. Kyle Orton vs. Brady Quinn vs. Tim Tebow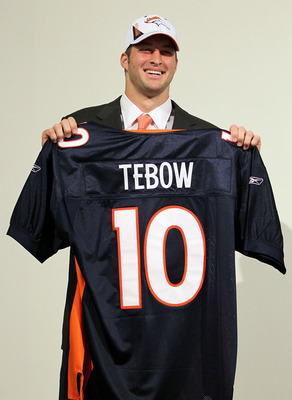 Josh McDaniels already named Kyle Orton the starter, but will open it up if he struggles in the preseason.
Not exactly a vote of confidence is it?
The Broncos made some drastic changes to the position in the offseason—bringing in Brady Quinn from Cleveland and drafting Tim Tebow in the first round.
Quinn has had an up-and-down—mostly down—career, but he knows the offense McDaniels runs and is younger, has a stronger arm, and is more athletic than Orton.
Tebow is a long shot to crack the starting lineup, despite the fact that McDaniels really likes his intangibles and playmaking ability. If he can become more accurate with his throws, he may be able to unseat Orton or Quinn during the season.
1. Matt Leinart vs. Derek Anderson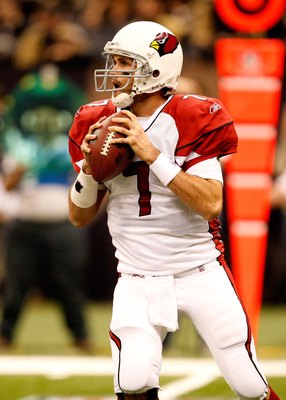 This is the only quarterback battle where the winner will be in control of a playoff team.
That puts even more pressure on Cardinals coach Ken Whisenhunt to make the right decision.
Arizona was hit hard in free agency, but the biggest blow came when Kurt Warner announced his retirement after a 12-season, Hall-of-Fame career.
After back-to-back playoff appearances, including a Super Bowl berth, the franchise will have to carry on with either Matt Leinart or Derek Anderson in control.
Leinart, the former USC star, has been anything but a first-round talent during his four seasons in the NFL.
He has just a 7-10 record as a starter and his work ethic and commitment to the game have been questioned on numerous occasions. His lack of arm strength is also a problem, considering Whisenhunt loves to throw the deep ball.
This is why Anderson was brought in after an up-and-down career in Cleveland. He has a strong arm and loves to air it out.
In a reverse Cinderella-type story, Anderson went from a Pro-Bowl season in 2007 to bench warmer in the blink of an eye.
The reason?
Turnovers.
Anderson has thrown 37 interceptions in the past three seasons (34 games), and his questionable decisions bogged down the Browns offense.
If he can cut the mistakes down under Whisenhunt's direction, look for him to give Leinart a serious challenge.
Keep Reading