Straightening out the National League Rookie of the Year Race
2010 has been an unbelievable year to be a rookie in the MLB, that is unless you are trying to win the National League Rookie of the year award. 2010 is one of the most crowded and talented class of rookies in a long time. On this list I will rank the top 10 rookies in the national league. This list corresponds with who should win the national league rookie of the year. Enjoy and remember to comment and like!
Just Missed the Cut :-(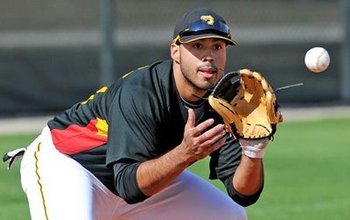 18. Tyler Colvin, Cubs .262 13 HR 2 SB
17. John Ely, Dodgers 4-7 4.63
16. Mike Stanton, Marlins .230 6 HR 3 SB
15. Neil Walker, Pirates. .314 3 HR 2 SB
14. Alcides Escobar, Brewers. .242 2 HR 8 SB
13. Madison Bumgarner, Giants 3-2 2.41 (Only 5 Games Started)
12. Drew Storen, Nationals 2-1 2.54 (RP)
11. Pedro Alvarez, Pirates .259 7 HR 0 SB (30 Games Played)
#10: David Freese, Cardinals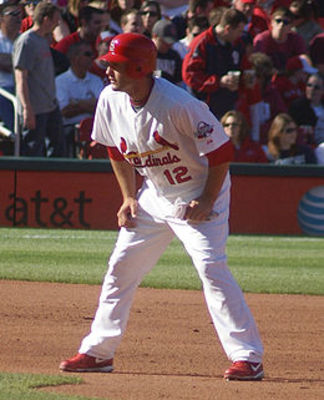 AVG: .296
HR: 4
OBP: .361
SB: 1
David Freese has been the first consistent third basemen in St. Louis since Scott Rolen. His only drawback that keeps him from higher up on this list is his lack of power: Only 4 HR in 70 games this season. He is currently on the 15 day DL with a right ankle bone bruise. He will be back soon to help the Cardinals make a run at the playoffs
#9: Starlin Castro, Cubs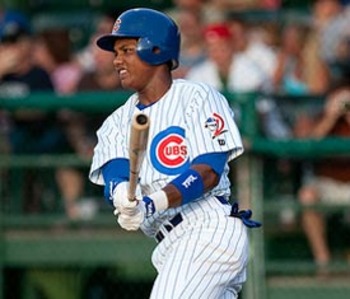 AVG: .296
HR: 2
OBP: .349
SB: 4
Starlin Castro was a shortstop prospect with a lot of hype coming up to the show. He will be a mainstay in the Cubs lineup for many years to come. While he may only be an average player by the stats, he is an exciting guy to watch play. His weaknesses may be the fact that he plays on the Cubs and his lack of power.
#8: Jon Niese, Mets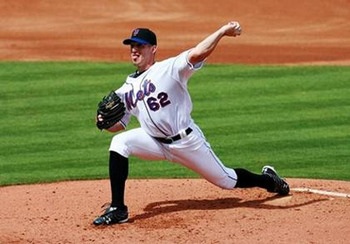 W-L: 6-4
ERA: 3.54
SO: 83
Jon Niese has been a great unexpected surprise for Mets fans. Going in to the season Niese was only expected to be the Mets #5 Started with an ERA at about 4.50. Jon has exceeded those expectations due in large part to an newly added cutter and his looping curveball. He would have been up on this list if he had not took a trip to the 15 day DL with a hamstring problem.
#7: Mike Leake, Reds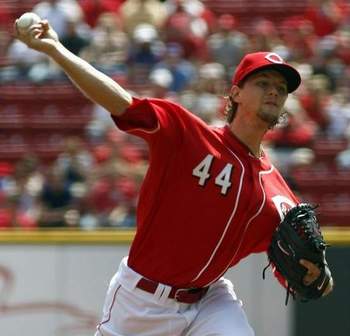 W-L: 7-1
ERA: 3.45
SO: 73
Mike Leake will forever be known as the rookie who didn't sniff the minor leagues and then went on to go unbeaten in his first six starts. It doesn't look like he will have an innings limit this year so he could either gain support or he could crash and burn as a result of his innings gain. His only fault is the fact that he plays in the bandbox known as Great American Ballpark.
#6: Jason Heyward, Braves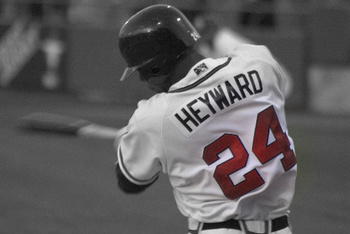 AVG: .259
HR: 11
OBP: .369
SB: 6
Surprised much? I know this was the most hyped prospect on an opening day roster this year. He hit a homer in his first at-bat. If you look up at the stats, he's only hitting .259 and he missed a good amount of time with a broken finger. It is totally possible that he tears it up in the second half and moves up on this list. For now, he's stuck at #6
#5: Ike Davis, Mets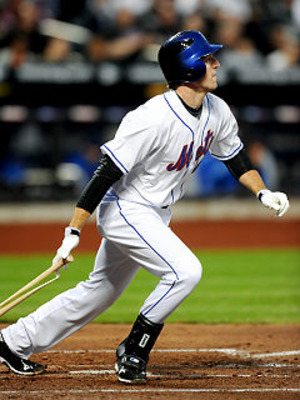 AVG: .253
HR: 13
OBP: .327
SB: 1
Ike Davis wasn't even expected to be in the big leagues this year. Because of an injury to Daniel Murphy in spring training and failure of Mike Jacobs to make contact with the ball, Davis was forced into the Mets lineup not even a month into the season. He has 13 HR only halfway into the season and is on track for 26 HR's: not to shabby for a rookie. He does have a good amount of strikeouts and his average is less than ideal, but he will be a very good power first basemen with an above average glove.
#4: Gaby Sanchez, Marlins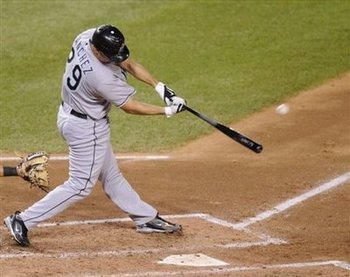 AVG: .300
HR: 10
OBP: .366
SB: 3
Talk about a surprise, Gaby Sanchez came out of nowhere. he is one of two players on this list with an average at or above .300. His 10 HRs at the break are surprising considering his minor league high is 17. He does play in a lackluster Marlins lineup, but he will have to make do.
#3: Buster Posey, Giants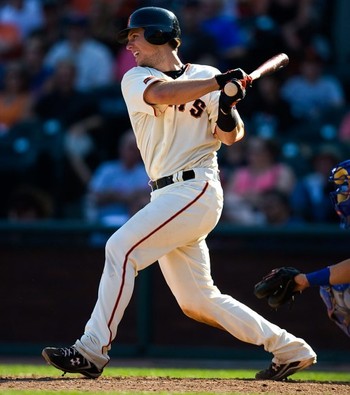 AVG: .349
HR: 8
OBP: .383
SB: 0
Now this was expected. Posey was the #7 prospect pre-2010. He has a 162 game average of 25 Hrs and his average looks maintainable based on his minor league stats. Catching is a dangerous position to play as a franchise player and it does not look like the Giants plan on switching Posey anywhere anytime soon.
#2: Stephen Strasburg, Nationals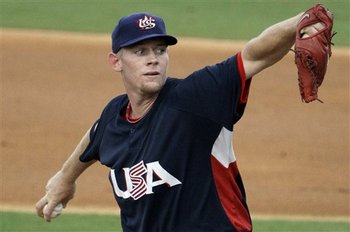 W-L: 5-2
ERA: 2.32
SO: 75
Let's see: Strasburg is #2? Then who is #1? Well, we will wait until that slide to find out, but for now, lets focus on this young man. It's all been said: 100 MPH fastball, devastating off-speed pitches. He has an unbelievable strikeout per nine innings rate of 12.4. He would be #1 if he had no innings limit but it looks like he has about 9 or 10 more starts and then he will be shut down for the future.
#1, National League Rookie of the Year: Jaime Garcia, Cardinals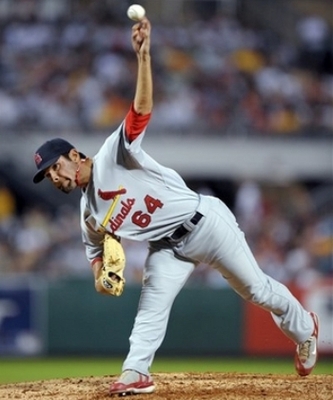 W-L: 9-4
ERA: 2.21
SO: 90
He may be only the third best pitcher in the Cardinals rotation, but he will be the 2010 National League Rookie of the Year. Just look at the stats! He has a better ERA than Mr. Strasburg. He may be the best lefty in the division. Garcia has come out of nowhere to be the owner of the 3rd best ERA in the majors. If I were to tell you that a rookie with an ERA of 2.21 did not win the Rookie of the Year award, would you believe me? Of course not. He does not appear to have any kind of innings limit so if he can keep this up, he will be the owner of the title best rookie in the national league.
Keep Reading