MLB Trade Rumors: 10 Trades the AL Central Should Consider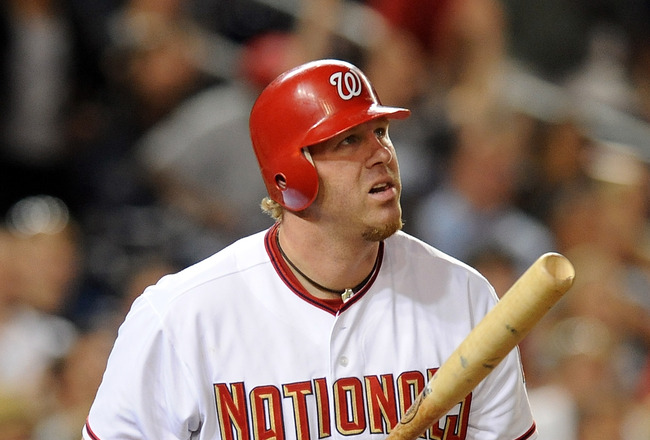 The American League Central is the tighest division in baseball. The White Sox, Twins, and Tigers are all withing 3.5 games of each other and none of the teams look to fade away.
However, all teams could use a midseason pickup or two to bolster their roster and create seperation in the division. We have seen players like Cliff Lee and Manny Ramirez push their teams to the next level after a July trade.
Who will be this year's players that will make a difference? Here are 10 trades that could shape the AL Central run.
Ted Lilly to Minnesota or Detroit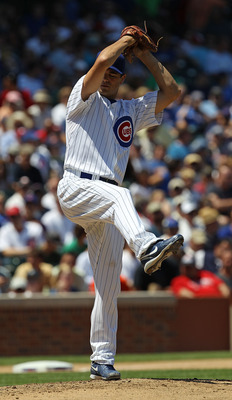 With Dan Haren being a bit too pricey and having a shaky year, these teams could turn to another NL pitcher having a shaky season in Ted Lilly of the Cubs.
Lilly has recovered from a bad start to the season by coming three outs away from a no-hitter and, aside from one rough outing, has been good for the Cubs over the last two months. Overall he is 3-8 with a 4.07 era, but only receiving 2.83 runs per game in his starts.
The Twins and Tigers need pitching and Lilly is on the market as a member of the disappointing Cubs.
Detroit would like a No. 2 or 3 starter to go along with Verlander to make for a solid playoff rotation, which Lilly could give.
Jose Guillen to Chicago
The White Sox are in desperate need of another big bat to accompany Paul Konerko and Carlos Quentin. Mark Kotsay doesn't cut it at DH, but Guillen would.
Past injury problems wouldn't hurt the Sox's sound fielding with Guillen DHing. This season he is hitting .278 with 15 homers and 54 RBI on a relatively poor Royals offense. Put him behind Pierre, Konerko, Rios, and Quentin, and his production will only increase.
In return, Kansas City wouldn't demand too much, probably two B fielding prospects. He becomes a free agent after 2010, so his $12 million contract won't be too big of a burden.
Kyle Farnsworth to Minnesota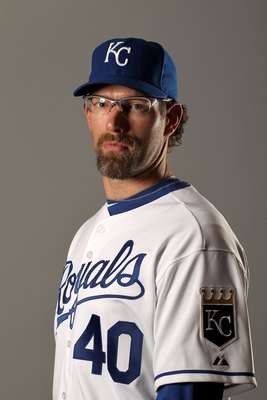 We all know Farnsworth as a flame-throwing, goggle-supporting middle reliever. That's all the Minnesota Twins need to hear.
While the Twins have a good bullpen even without All Star closer Joe Nathan, Farnsworth would provide veteran experience to a bullpen filled with names that make the casual fan say, "Who?".
Farnsworth, supporting a 3-0 record and 2.41 era, has a club option for 2011, which he most likely opt out of. The Royals will be willing to give him up, so why not?
Adam Dunn to Chicago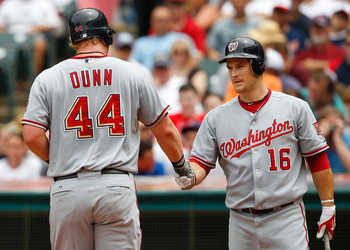 The Nationals have made it clear that Dunn and Josh Willingham (right) are on the market because the team isn't scoring runs with them, so they might as well deal them away. Dunn has denied reports that he would like to sign a long-term deal with the Nats.
Do I hear a perfect trade scenario?
As already mentioned, the ChiSox need another power bat, and not many guys fill that role more perfectly than Dunn. Tied for third in the NL with 22 home runs, he would most likely be a short-term solution for Chicago because he would ask for more than the $12 million he is making this season.
A trade for Dunn would give the White Sox arguably the best pitching staff and put their hitting up with Detroit and Minnesota.
David Aardsma to Detroit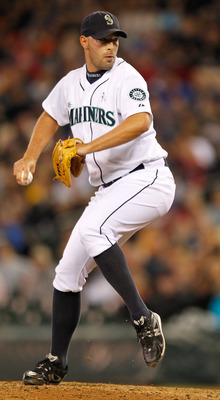 ESPN's Jerry Crasnick has reported that the Tigers have been linked to the Seattle closer, who is likely to be dealt.
Last season, Aardsma was reliable for the Mariners, saving 38 games. This season, however, an 0-6 record accompanied by a 5.22 era give the M's more reason to deal him.
Don't expect Detroit to place Aardsma in the closer role with All-Star Jose Valverde dominating in the role. But they lost fireballer set-up man Joel Zumaya for the season and need a replacement. Enter Aardsma.
Corey Hart to Chicago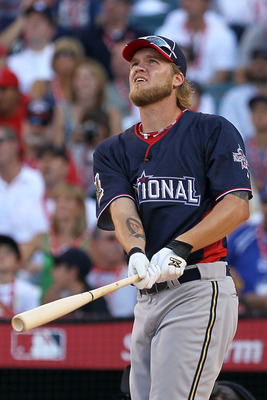 Corey Hart trade talks have died down, but there are still teams interested, Atlanta, San Francisco, Tampa Bay, and Chicago among them.
With 22 homers and 70 RBI, Hart's power numbers are surprisingly high. If he is to be traded, this would be the year and teams are looking at him.
The Brewers have also said they are open to talks for Fielder and Hart, but the package may be too much for some teams. But the White Sox could use Hart in the field, as well, and make a run for the World Series with another bat and stellar glove. Would they give away prospect Daniel Hudson for Corey?
The contract isn't too hefty and is reasonably low for the production he gives.
Dan Haren to Detroit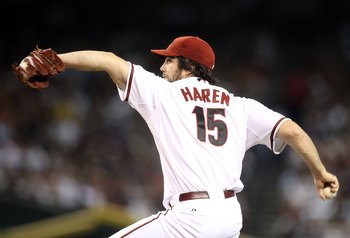 Haren is one of the most expensive players available and in the middle of a rough season. He holds a 7-8 record and 4.60 era just one year after being named an All-Star for the third consecutvie season.
The Tigers are rumored to be interested in Haren among a few teams. It will be interesting to see if anyone wants to inherit the contract that doesn't expire until 2012 with a club option for 2013. Detroit could be able to fit this into their salary.
As mentioned, Detroit would like a solified No. 2 starter to pair with Justin Verlander. No team in the Central division could match that duo.
While that's tempting, his season stats are comparable to Jeremy Bonderman's, though Haren doesn't always get good run support. But we have seen Cliff Lee and CC Sabathia switch leagues and dominate.
Ty Wigginton to Minnesota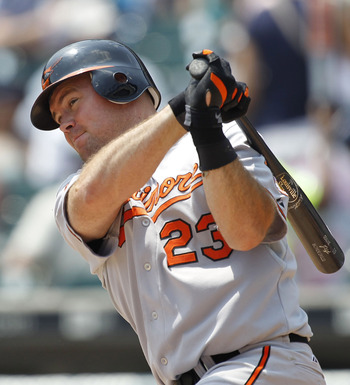 To some, this idea makes loads of sense, yet other disapprove of it.
Not many teams are in the running for a third baseman. Oakland might have been, but signing Kevin Kouzmanoff diminished those talks.
He is one of the cheapest players on the market and probably will not stay with the Twins if he happens to be traded to the Cities.
Wigginton is hitting .247 with 15 homers and 46 RBI through 88 games and was named to the All-Star team. "With those numbers?" You ask. "He's an Oriole," I reply. They might just be sellers.
The Twins have been playing Michael Cuddyer, normally an outfielder, at third. If Wigginton came in, he, Cuddyer, Delmon Young, Jason Kubel, and Jim Thome could do a huge plattoon at third, right field, left field, and DH.
Roy Oswalt to Detroit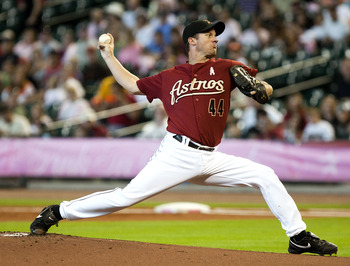 The Phillies are reportedly very involved in Oswalt talks, but things aren't going smoothly. Could the Tigers come along and snatch Oswalt for their No. 2 starter?
Detroit could sneak up on him, having reportedly contacted Houston about the right hander. He still has $29 million left on his contract, but Detroit cut $10 million off of next year's salary by releasing Dontrelle Willis.
The Astros are obviously shopping Oswalt and the Tigers are searching. The Tigers have plenty of pitching prospects that they might have to give up for Oswalt. Maybe catcher Alex Avila would even have to be thrown in.
Don't count the Tigers out of the running yet.
Prince Fielder to Chicago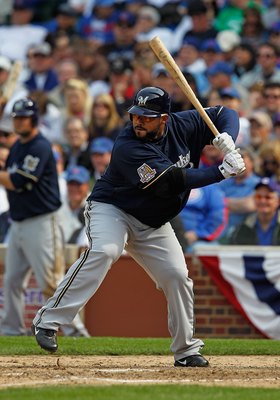 Possibly a deal that could have the largest impact on the tight division, talks are serious about Fielder heading south to Chicago.
Senior Writer Josh Dhani wrote on the possibility of the deal, saying that Yahoo! Sports reports that the best deal the Brewers can get for Fielder would be from the Giants and the Sox, considering how GM Doug Melvin would demand a lot of talent for the slugger.
Fielder is currently leading the NL with 23 homers and is hitting .264, but with a .396 OBP. He plays every day and would be the White Sox's DH.
The deal for Fielder would probably include the aforementioned Hudson, another pitcher, and top prospect Gordon Beckham.
The risks are there and so are the rewards, as I previously wrote an article on. If anyone is going to be covering the Fielder stakes, it will be myself and the rest of the Brewers FC team.
For the White Sox, Fielder could provide the extra run per game that might result in a extra wins that lead to the pennant. He'd also be coming to the South Side as one of the game's hottest sluggers.
Just wait and see.
Keep Reading

Chicago White Sox: Like this team?