MLB Trade Rumors: Five Pitchers the New York Mets Could Target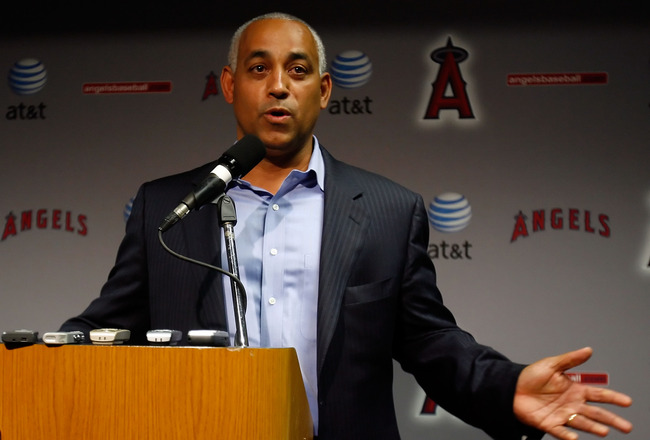 Having missed out on acquiring the services of Cliff Lee, the Mets will turn to the best of the rest among potential trade targets as they look for an in-season acquisition to help boost them to their first postseason berth in four years.
We know they need pitching primarily, so let's look at five pitchers who the Mets could target in the next few weeks.
Starting pitching is likely still the priority for the Mets, as they would love to acquire a starter so they could move Hisanori Takahashi back to the bullpen, where he's more effective.
The numbers back that up, too. Takahashi is holding hitters to a .188/.262/.268 line on pitches 1-25 in his outings this year in 129 plate appearances.
Those numbers go up as the game goes on, with a .315/.378/.573 line between pitches 26-50, and a .459/.474/.649 line between pitches 76-100.
Acquiring a starter would improve the rotation AND the bullpen simultaneously, with the effectiveness of Takahashi in relief.
Although starting pitching will be the top target for Omar Minaya (pictured above at the All-Star Game) and company in the next few weeks, I wouldn't be surprised to see relievers looked at too.
Jake Westbrook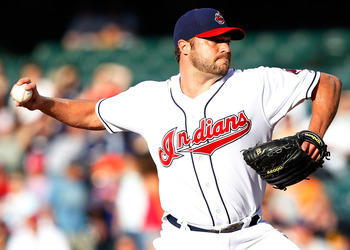 Westbrook is an interesting guy as a No. 5 starter and innings eater. He's pitched for the Cleveland Indians since 2001, and although he missed the entire 2009 season to injury, he's a pretty serviceable right-hander.
From 2004 to 2006, he had three straight seasons of over 210 innings pitched, although he hasn't hit that mark since.
This year, he's 5-5 with a 4.75 ERA (but his xFIP is 4.41) with a good ground ball percentage, and he's done a pretty solid job stranding runners. (71.2 percent LOB this year, 82.4 percent in his last healthy season of 2008.)
Sure, he's not Lee. Heck, he wouldn't even be a top three starter on the Mets, and you could argue R.A. Dickey would push Westbrook into the fifth starter role without a doubt.
But you could do far worse than Westbrook as your fifth starter. He appears to be a reliable innings eater, and that's far more than anyone could say about John Maine or Oliver Perez.
Roy Oswalt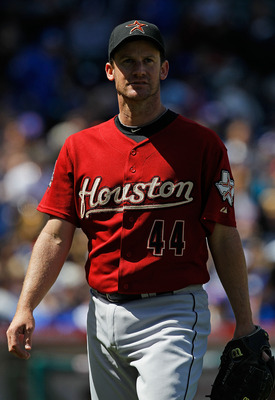 In theory, the Mets are big-market team with money to spend, so they would be one of the few teams that could absorb Oswalt's massive contract if he were to waive his no-trade clause to come to New York.
Unfortunately, that appears to not be the case, as the Mets are rumored to be in a bit of a financial pickle when it comes to acquiring more bloated salaries. And quite frankly, that's fair. We are not the Yankees, with an infinite payroll and the ability to eat bad contracts.
Perez is making $12 million this year and next. Oswalt is making $15 million this year, $16 million next season, and either a $16 million option in 2012 or a $2 million buyout. The Astros are not likely to help pick up the tab on any team willing to acquire him.
Oswalt has a 3.08 ERA this season for a dreadful Houston team, as well as an 8.4 K/9 and 2.5 BB/9, which would make him attractive to any team willing to look past his albatross of a contract.
I don't think the Mets will acquire him, but they've certainly scouted him and thought long and hard about it. They wouldn't be doing their due diligence if they haven't.

Now there are rumblings that the Phillies are exploring a possible trade for Oswalt that would have them shipping out Jayson Werth to clear salary.
However, Oswalt likely will want his $16 million option for 2012 picked up before he waives his no-trade clause, so no deal is imminent.
Chad Qualls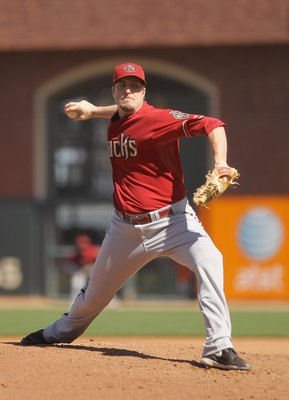 Pitching, pitching, and pitching. Yes, relief pitching never goes out of style these days, and the Mets may make a move for a reliever regardless of whether or not they acquire a starter.
Qualls is an interesting name to say the least, as he has lost his closer job in Arizona because of dreadful numbers that are a little deceiving.
An 8.60 ERA. Yes, you read that right. 30.1 innings this season, 37 appearances, 35 runs (29 earned), a .378 batting average against, and a 2.11 WHIP.
Red flags all around, right? Well not quite. Looking deeper into the numbers, you can see that Qualls's xFIP is only 3.49, and his FIP is 4.07. His BABIP is an astronomical .468. How does that even happen?
His K/9 is at a career-high 9.20. His BB/9 and HR/9, however, are also a career high. His career LOB is 73 percent, yet this year it's at 50.5 percent.
I don't know exactly why he's been so unlucky. His ground ball percentage is right around his career norm, as is his fly ball percentage, line drive percentage, and his GB/FB ratio.
For whatever reason, Qualls is having a nightmare season in Arizona. But his peripherals indicate he's bound to be better in the second half. If the Mets can get him on the cheap, they could get a steal. Qualls has been a solid reliever in the big leagues for the past six seasons.
He's definitely worth a shot.
Octavio Dotel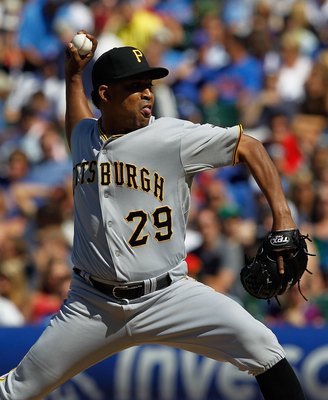 Dotel is a former Met who was traded in the Mike Hampton trade prior to the 2000 season. It would be a nice story if a decade later he was re-acquired by his former team.
In that past decade, he's been everywhere, man. From the Mets, to the Astros, to the Athletics, to the Yankees, to the Royals, the Braves, the White Sox, and finally the Pirates.
He was traded in a deal for Hampton, and in a deal for Carlos Beltran. He's bounced around from team to team, battling injuries along the way, and he's healthy now for the fourth straight season.
This year, in 35 innings, Dotel has a 4.89 ERA, 19 saves in 24 tries, and his typical 10.80 K/9, not far from his career average of 10.97. He's always struck out a ton of batters, but also walked a ton as well. 4.37 BB/9 this year, 4.07 for his career.
He's making $3.25 million in 2010, with a $4.5 million option for 2011 that becomes a mutual option if he is traded this season, otherwise a $500,000 buyout.
The Marlins apparently inquired about Dotel earlier in the month.
Personally, I don't think it's a good fit to bring in a guy who's going to walk the ballpark, no matter how good his strikeout numbers are. If the Mets went after a reliever, I'd prefer Qualls to Dotel.
Ted Lilly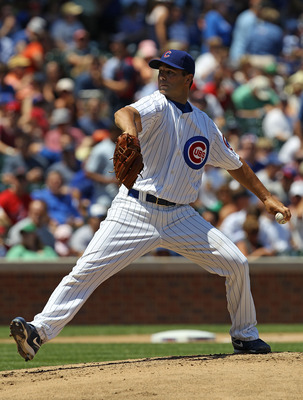 With Lee settling into his new digs in Arlington, Cubs lefty Ted Lilly may be the most attractive starting pitcher option on the market right now.
In his last start on July 16th, Lilly struck out 10 Phillies in seven strong innings. For the season, Lilly has a 4.07 ERA, 6.49 K/9, and a 2.16 BB/9.
The 34-year-old southpaw is one of the most durable pitchers in the game, having made at least 25 starts every season since 2003 when he was with the Oakland A's.
A former Expo and Yankee, (he won a championship on the 2000 Yankees) he's also played for Toronto before signing with the Cubs for the last four seasons.
He's not really ever going to wow anybody with his stuff, but he's a textbook crafty lefty who's held opponents to a 1.13 WHIP and .239 BAA this season, after putting up a 1.06 WHIP and .232 BAA last season.
The Mets are known to have interest in him, and the Rays and Twins will also look toward him after losing out on Lee.
He's also on track to be a Type-A free agent after this season, which could net a team two high draft picks if he leaves as a free agent.
If it were up to me, I would try to acquire Lilly and Qualls at the deadline. They wouldn't cost too much salary, and although I'm sure the asking price is high now on Lilly, the demand will come down as the deadline looms.
If Minaya can make a thrifty pick-up or two, it could vault the Mets up towards the top of the NL East and Wild Card standings down the stretch.
Keep Reading

New York Mets: Like this team?