AC Milan reconstruction plan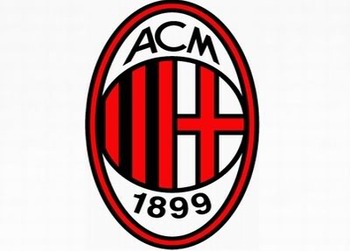 My favorite club, AC Milan, is facing a big crisis!
They haven't won Serie A since 2004. In 2007, they managed to win Champions League as well as the European Super Cup and World Club Cup.
There are a lot of things that make AC Milan fans angry. First of all, the owner of the club, Silvio Berlusconi, seems to have lost his love for the club. He is not investing in the club like he did in the past.
The worst is when he starts saying really funny things-for example, how he could win Serie A easily with the current squad.
Our biggest rival, Inter Milan, just won the Champions League after almost 50 years. You can really call them the champions of Italy because they have won five scudettos in a row.
They didn't have real opposition due to Calciopoli-the big scandal in 2006. I won't use it as excuse because Inter deserved to win it all.
Here are my plans for the reconstruction of AC Milan that is desperately needed for one of the best football clubs in history. I just hope something will happen!
1. New Players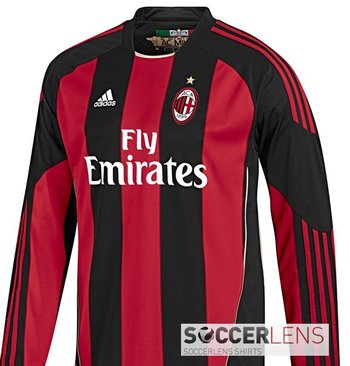 This is AC Milan current squad:
Goalkeepers: Abbiati, Roma, Amelia
Defenders: Khaladze, Onyewu, Nesta, Zambrotta, Janukolvski, Bonera, Thiago Silva, Oddo,Antonini, Yepes, Papastathopoulos
Midfielders: Gattuso, Seedorf, Flamini, Abate, Pirlo, Ambrosini, Ronaldinho
Forwards: Huntelaar, Pato, Borrielo, Inzaghi, Adiyiah
Do you AC Milan fans think this team is able to fight for Serie A?
This current roster will be happy if they end up in fourth place because I am pretty sure this team can only qualify for European League not Champions League!
I am criticizing, because our club has been used as a joke many times in the past few years. Everyone says that players can only come to AC Milan when they are 35 years old! That is really sad to hear!
We need to look into the future, and not into the past like Mr. Galiani and Mr. Berlusconi, two clowns who still live in the past. They like to reminisce about how AC Milan won Champions League in 2007, and how we are the most successful club in the world.
I will summarize each position and what players AC Milan needs.
a) Goalkeepers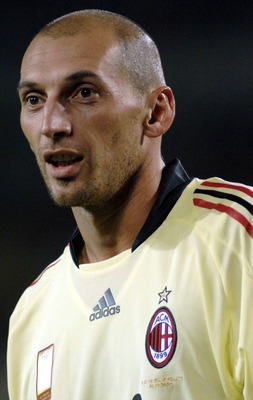 Goalkeepers: Abbiati, Amelia, Roma
With this three goalkeepers, AC Milan has a pretty decent group.
Dida is gone from the club. He was one of the best when he was in good shape. He had a lot of unbelievable saves but also some funny actions that lead to goals.
Abbiati was injured but the extension of his contract leads me to the conclusion that he is ready to be our first goalkeeper.
The guy that came from Genoa on loan is Amelia, a pretty good goalkeeper who might also be a starter or first reserve.
Flavio Roma will have to wait for his chance because the first two seem to have a better chance to be first options.
I would just like to say that we should start investing in some talented goalkeepers and believe in our own academy.
b) Defenders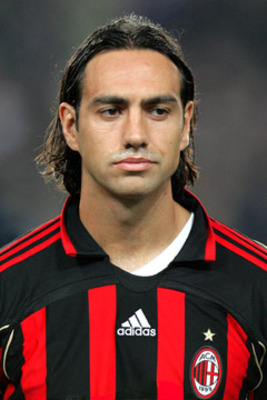 Defenders: Khaladze, Onyewu, Nesta, Zambrotta, Janukolvski, Bonera, Thiago Silva, Oddo,Antonini, Yepes, Papastathopoulos
The AC Milan defense is probably the biggest hole in our team. Our players seem to lose their speed and motivation. Opposing forwards can outrun them without many problems.
The Nesta-Thiago Silva partnership was really awesome but whenever Nesta is injured, nobody can replace him.
AC Milan has always been known as team with intelligent defense; opposing forwards struggled to pass through them. But today we only have Nesta, who is, unfortunately, 34 years old.
For now, we have only signed two defenders. Mario Yepes who is 34 years old and young Greek defender Sokratis Papastathopoulos who is 22 years old. I am okay with both signings but especially like the young Greek because we desperately need young reinforcements who are ready to give their best on the field.
Other defenders—Oddo, Jankulovski, and Khaladze— should try for a new challenge because they're past their prime. They can't compete with this new football generation.
Also, I would like to see three more signings. I really want to see a left back, right back, and defender center. We had a chance to sign a great young player, Ally Cissokho, but Galiani managed to give up on him saying that he failed his medical.
I think the main problem was the cost of this great player, which was 15 million euros. At least if we can't sign great players we should throw some of our own youngsters in the fire!!
c) Midfielders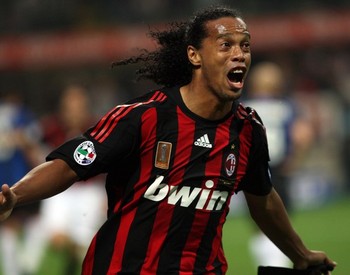 Midfielders: Gattuso, Seedorf, Flamini, Abate, Pirlo, Ambrosini, Ronaldinho
The club's midfield looks pretty unmotivated after wining the Champions League.
Pirlo should still be our key midifelder, who connects everything on the field. Seedorf can also do a lot next season. I remember that he decided two games for us in past season with awesome goals and I still believe in this maestro. Ambrosini, our captain, should make some improvement. Abate will wait for his chance as he has showed some good stuff.
I think we should try to sell Flamini and Gattuso. First, Gattuso seems to hwve lost his way after a really stupid red card in an embarrassing match against Inter (we lost, 0-4). He is ready for a new challenge after wining everything possible for AC Milan.
For Flamini, that guy was trying to find himself but failed and just failed. He had some good games but nothing close to the performances that he had in anArsenal shirt. He can be used for a good trade or sold for pretty good money.
Ronaldinho, who can play as attacking midfielder and winger, had so many assists last season and should stay this season and try to do impossible.
He promised to AC Milan fans that he will win everything with us. But if he really wants to go to the LA Galaxy or Flamengo, then I am really disappointed with him. His football skills are probably the best you will ever see. His awesome talent was seen in Barcelona. That talent has been revived in Milan, but we need to see your magic again!
I want to see a few new names in our midifield. There has been so many players rumored to sing for Milan but nothing. Hernanes, Ledesma, Schweinsteiger, Joe Cole, Montolivo, Honda.
My opinion is that we should get Ledesma, Hernanes, and Honda, butthe main problem—yea its money! We just can't do anything about it. We badly need new midfielders who will give us creativity and aggressiveness in our midfield!
d) Forwards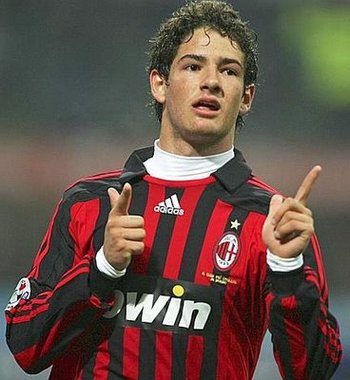 Forwards: Huntelaar, Pato, Borrielo, Inzaghi, Adiyiah,
AC Milan forwards look pretty good. But we sure need one good striker to sign.
Pato is an amazing striker who is on the way to becoming one of the best! He is one of the fastest forwards. We just have to keep him ours for a long time. He can bring us so many trophies. He brought us a lot of joy already, but he will bring us much more in the future, unless we accept some crazy offer.
Borrielo is a weird story. He had a lot of problems with injuries but last season he managed to score 14 goals in Serie A. He has pretty good finishing. He scored some great overhead goals last season on amazing assists by Ronaldinho. He can be helpful but does not have the caliber of a great striker. He is a guy for small games.
Our legend, Pipo Inzaghi, signed a new contract that will keep him in Milan until 2011. He is one of the best finishers in football history. Just give him a little space and he will punish you! I think he can still score some goals for us but he realizes that he won't have a lot of minutes.
Huntelaar is the saddest story for me. He was bought from Real Madrid for 15 million euros. He is a goal machine and numbers can prove that, but in AC Milan he didn't get the real chance to prove that so they want to get rid of him which makes me really sad. He is a great forward and can do a lot of damage.
Adiyiah, a Ghanian youngster that I hope will have a lot of chances to prove himself in next season.
There was a list of possible new forwards for AC Milan. Ibrahimovic, Luis Fabiano, Edin Dzeko, Cacau, Lucas Podolski, and many others. I would like to see Ibrahimovic on our team but his salary seems too high. Edin Dzeko or Luis Fabiano would fit nicely in our lineup. Especially Edin Dzeko, who said that his favorite team since childhood is our AC Milan. That would give him special motivation for sure.
e) Coach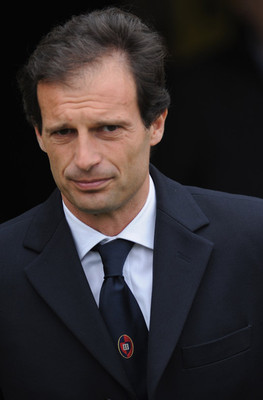 I was very disappointed when the board decided to sack Leonardo. He did a very good job with our limited team. We had so many problems with injuries. Third place in Serie A was a good result for sure. But he didn't meet expectations of our funny board.
The new coach is Massimiliano Allegri. Honestly, I don't know that much about him, but I heard that he is very talented and he is very good tactician. Also, he loves to play offensive and technical football, which makes me happy. We will see how are things going to work out.
I just hope Galiani will bring players that he wishes for. If he doesn't bring in some new players we can expect one more miserable season.
2. We Need To Beleive in Our Youth System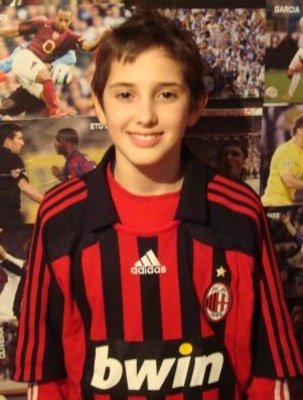 Have you ever asked yourself, what is average age of AC Milan's team?
Well, it is somewhere in the 30s. It really makes me angry to see this stat.
AC Milan has a really good youth system but almost every day I read how Milan youngsters are sent on loan or have become co-owned with other clubs.
This is really frustrating to watch.
We need to believe in our young players and give them more opportunities. We need to start putting them in substitutes.
Our team will look much better if we just have some of our youngsters with our first team.
I would rather lose with young players because they want to prove to everybody that they belong to AC Milan. Older players seem to be unmotivated. I know everybody has a bad day sometime but this is out of control.
3. We Need New Owners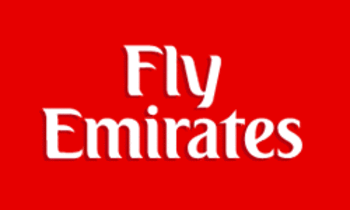 I saw that AC Milan just signed a nice sponsorship contract with Fly Emirates, but is that going to be enough?
Mr.Berlusconi doesn't care anymore about AC Milan. He proves that by not investing any money in the team. Berlusconi doesn't have any plans for the future. Silvio, you need to go. You are too much into politics and you can't manage to be president of AC Milan.
Thank you for everything but this isn't working out at all.
I want to see new president and new owner of our favorite club! There has been many speculations about this subject but Silvio is still stubborn and he doesn't want to get rid of his favorite toy. We need somebody who will give us the money so we can rebuild our team and be back where we belong!
4. Rossoneri Deserve the Best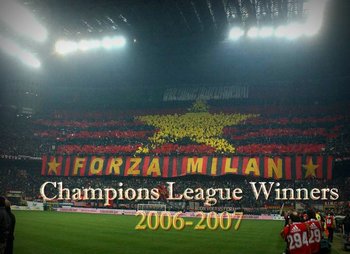 We, AC Milan fans only saw disappointment in the past three seasons. I think it's time that we see some new results and some new trophies.
Rossoneri deserve a great team that will battle for every trophy!!!!!
Let's support our beloved club in this new season that can bring us a lot of crazy things! I believe that we can do miracles and fight for the scudetto!
Rossoneri, my dear friends, you deserve to see much more from this team!
The Conclusion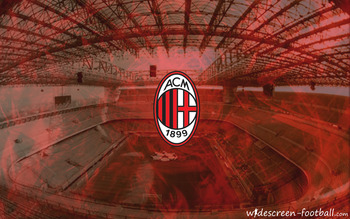 This would be perfect lineup for AC Milan, but only for now:
GK: Abbiati
DR: Zambrotta
DC: Thiago Silva
DC: Nesta
DL: Papastathopoulos
DMC: Pirlo
MC: Hernanes
MC: Ambrosini
AMC: Ronaldinho
FW: Pato
FW: Dzeko
This was my opinion about my favorite club!
I became an AC Milan fan because of the Croatian legend, Zvonimir Boban and of course, because of the greatest defender of all time, Paolo Maldini.
I choose the right club. AC Milan reminds me of a great unity, a great family that is always for each other no matter what. That is probably why there is so many old players on our team. I will love this club no matter what!
Thank you for your time! Please leave a comment! And I really want to hear your opinions about AC Milan plans for future. How do we get back to where we belong?
FORZA MILAN
Keep Reading

AC Milan: Like this team?