Mike Modano to Detroit a Certainty? Not quite yet...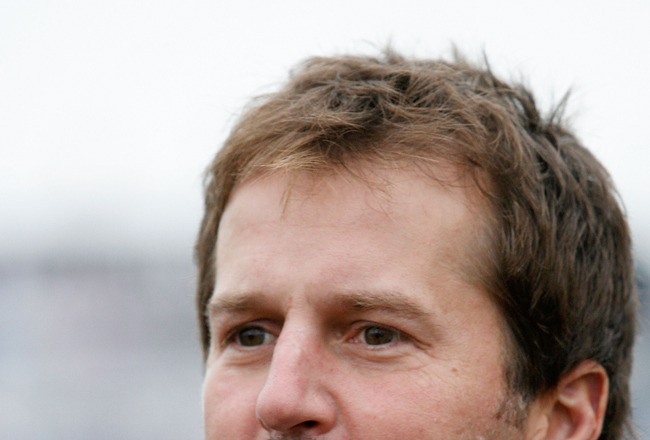 Talk around the NHL and, more specifically, the Red Wings' front office, is that recently releaded Stars forward, Mike Modano, is certain to sign a one- or two-year deal with the team in Hockeytown. Modano has not yet publicly announced his official decision to return next season, but all signs point toward him returning for at least one more NHL season. But is Detroit a certainty? Don't count on it just yet.
"We Want Him Bad"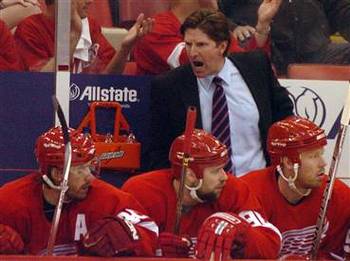 Mike Babcock recently went on record saying, "We want him bad." To Modano, those words must have been soothing after hearing from the only organization he has ever played for that his services were no longer desired. His hometown team has an extremely rich tradition and is full of talent and poised to make a run of the Cup for years to come is begging him to play for the team. Why would he not jump on the offer? And to make the offer even sweeter, it is reported that the offer was a two-year deal, meaning Modano could be guaranteed at least two more years of playing time with a legitimate contender. Modano has not bitten the bait, at least not yet, because of underlying factors.
Underlying Factors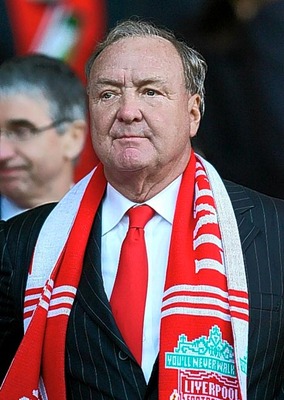 If you follow Major League Baseball, or the Texas Rangers, you know the situation that former owner Tom Hicks currently has them in. It is, needlees to say, a bankruptcy mess. That same owner placed the Dallas Stars into a similar situation, although a deal to purchase the Stars seemingly gets closer with each passing day. When Modano was released by the Stars, General Manager, and former teammate, Joe Nieuwendyk, cited the reasons for not re-signing Modano were because the Stars needed to focus on their youth and grant them more playing time. However, it doesn't take a mathematician to speculate the real reason was financial difficulties inside the Stars organization and ownership. With Modano and Nieuwendyk being long-time friends, could it be that Modano is holding out on a Detroit deal in hopes that a new Stars owner may offer him a deal so that he may finish his career in Dallas? And was this idea whispered in the ear of Modano behind closed doors by his long-time friend and GM? Or does Modano simply want to see what other teams are interested and see what they have to offer?
A Dark Horse?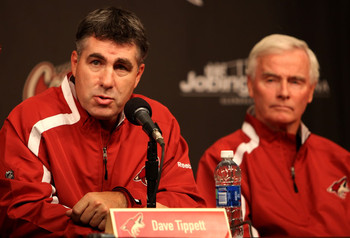 A few of the teams that have expressed interest in Modano are Minnesota, Los Angeles and San Jose. Modano would be a comfortable fit with a Pacific Division team, simply on the fact that his old Stars team plays in the same division, so he has seen those teams and knows their style of play better than any other teams in the league. Not mentioned in the mix of teams interested in Modano is the Phoenix Coyotes. Former Stars coach, Dave Tippett, coached Modano for 5 seasons in Dallas before being fired by new Stars GM Joe Nieuwendyk prior to the 2009-2010 season. In his first season with a new club, Tippett took the upstart Coyotes into the playoffs and pushed the hitory-laden Red Wings to the brink in a grueling 7-game playoff series. With the talent, enthusiasm and familiarity with the team and head coach, Mike Modano would be a nice fit for Phoenix and would add a veteran leader to a team full of young talent.
Always a Star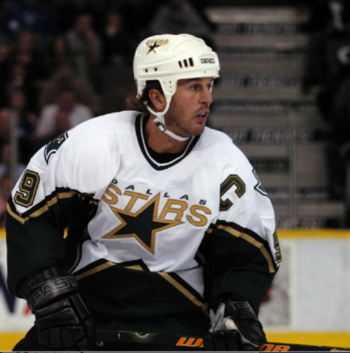 At the press conference announcing the Stars' decision to not re-sign Modano, Nieuewendyk stated that Modano would always be a member of the Stars organization and that he hoped Modano would return to the organization after he retired, if he chooses to play a few more years. There is not doubt the greatest American-born hockey player will always be loyal to the Stars organization and the contribution he made to the Dallas area is immeasurable. But will he be forced to end his career on a different team? Will he retire and return to the Stars as a coach or consultant? Or will a new owner offer the ageless Modano a contract in hopes of retaining the star so that he may end his career with the same organization in which it began? The jury is still hung. Wherever Modano ends up, one thing will always be constant: he will always be a Star.
Keep Reading

Dallas Stars: Like this team?