Top 15 WWE Superstar Intro Songs Ever (With Video)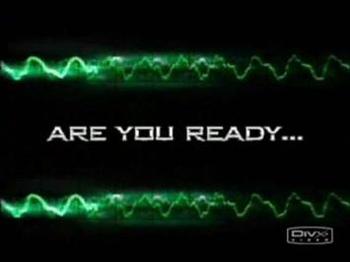 With all the recent hot debate and conversation that has been going on at the wrestling forum here on Bleacher Report, I thought I would write an article that doesn't make everyone bite each other's heads off with disagreements.
A little article, that has my top 15 WWE superstar entrance songs, all time.
With all the intense competition that goes on in WWE, we forget the entertainment part of the show; and the songs that WWE superstars come out to fall under that category.
Thanks to legendary wrestling composer Jim Johnston, wrestler intro songs are not just played for the heck of it, but they help describe the type of character the performer is.
Over the history of the WWE there have been thousands of intro songs, here is my attempt to find the top 15 best tunes.
Just sit back and enjoy some of the best music the WWE producer, composers and singers have to offer.
15. John Cena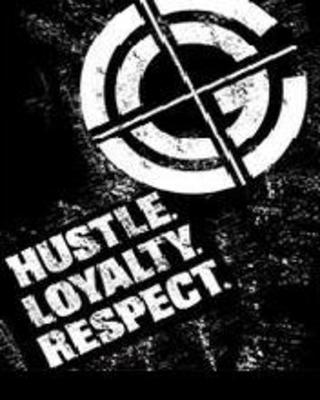 John Cena's current theme song is on this list, for the most part is performed by the champ himself.
Cena has used this song since 2005 and its hard to believe that its almost been a full five years since he has used the track. It was actually the first track on his debut rap album.
It is a full rap song with a sick beat.
14. Bret Hart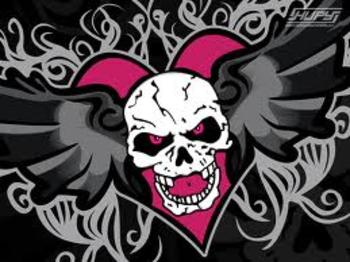 This track just screams the "Pink and Black Attack", Hart's style and flair was really a cool combo with the song.
The best electric guitar playing in WWE history is in this song. I wish they would have officially added lyrics to it though.
13. Mr. McMahon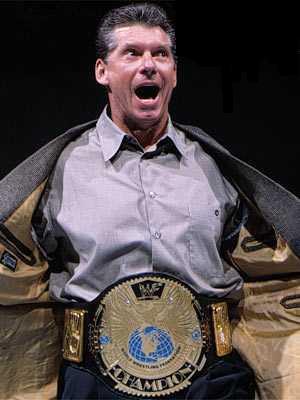 Vince McMahon might be a nice guy but, Mr. McMahon is a whole different story.
This song completely demonstrates the amount of power that the WWE's dictator really has. The video is pretty nice too, with all the firing and such.
12. The Rock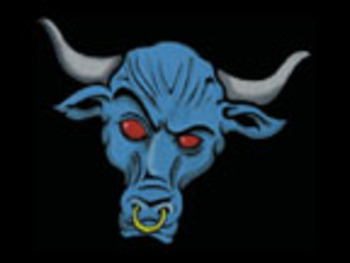 The most electrifying man in sports entertainment, The ROCK. Always loved the start to the song with his classic catchphrase.
The track doesn't have a whole lot of lyrics but, the presence of "The Great One" makes up for that.
11. Matt Hardy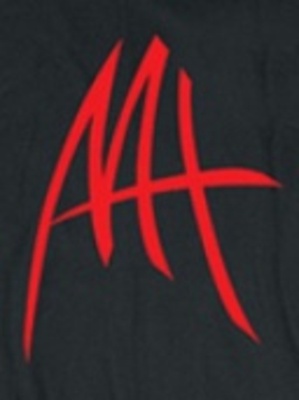 When, Matt Hardy first debut with this new intro music as Version 1, we finally saw this guy as not just the other Hardy.
He had his own personality and a killer gimmick with "Mattitude." The producers did a awesome job at toning the voice in the song. Matt's had the track for about eight years now.
10. Triple H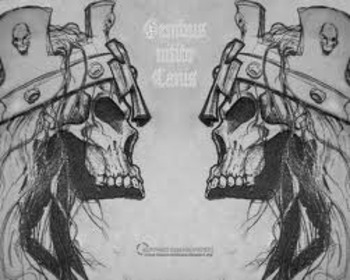 When I saw that Triple H had switched from his rap intro "My Time" to this, I thought he had finally grown up, his old song wasn't the tune of a champion.
He is a powerhouse wrestler and for me those guys are better suited to come out with a heavy rock song then a hip hop remix type. He has had the song since around 2002.
9. John Cena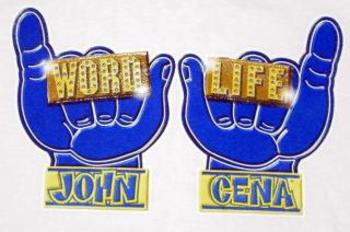 John Cena is the only man on the entire list with 2 songs on it. He showed up one Halloween night with this rapper gimmick on and at the time begin we all thought it was just a joke.
Until, we found out that the guy could actually spit something. I liked this song a lot more than his current one, he sings more in the other, he is really rapping in this one.
8. CM Punk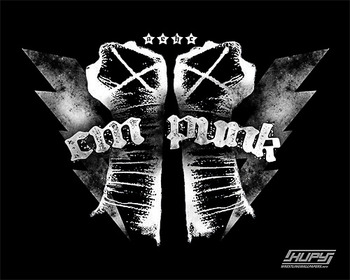 CM Punk right now is my favorite WWE Superstar; he's got the gimmick, the ability and mic skills to be at the top for a while.
That being said, he probably won't turn face anytime soon.
His intro music is perfect for his gimmick, "The Fire Burns" represents his desire to keep expanding the length of his Straight Edge Army.
7. Rob Van Dam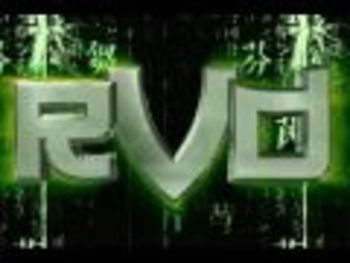 High octane song for a high octane performer. His former WWE song "One Of A Kind" was always a crowd favorite.
It just got the whole place jumpin' and excited. Almost, as much as the performer RVD himself. He had the song pretty much his entire career in the WWE.
6. Undertaker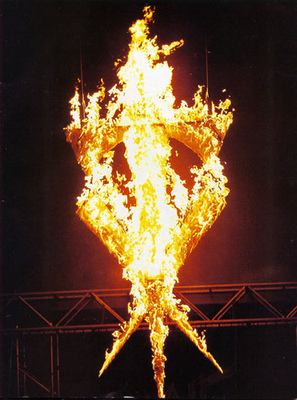 When, the The Undertaker was in his "American Badass" gimmick, he had plenty of songs. My personal favorite was "Rollin'."
This is considered by many to be one of the worst songs of all time but, just give Taker a bike and he will make it work. He had the song from 2000-2002.
5. D Generation X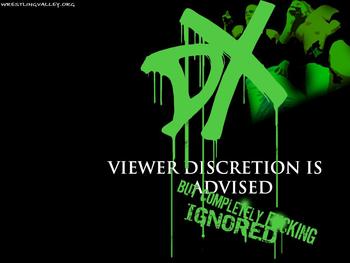 Are you ready? The radicals of the WWE, DX and their hit "Break It Down" are in my top 5. Because of the constant green X signs in the video, the DX glow sticks would go on to become one of the most popular WWE items ever sold.
This song had a little bit of everything: rap, singing and a killer video. They tried to change it back in 2000 but, it was quickly changed back to this.
4. Edge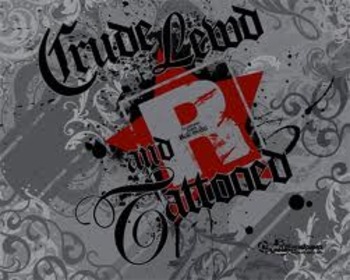 One of the most popular tunes currently in the WWE is Edge's intro music. He has his classic "You think you know me" at the beginning of it from his days with Christian.
With a great band like Alterbridge performing it, how could it not be in the No. 4 spot? Edge dropped Rob Zombie's "Never Gonna Stop Me" to get this one.
3. Hulk Hogan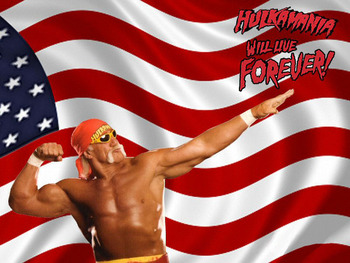 Only fitting that one of the biggest WWE stars ever is high on this list, Hulk Hogan was a symbol for what America was: with his never give up attitude and putting others ahead of him.
Hulk ruled in the 80's and 90's with this tune. One of the greatest faces ever. Even if you don't like the song, it is still ridiculous enough to make you remember it.
2. Chris Jericho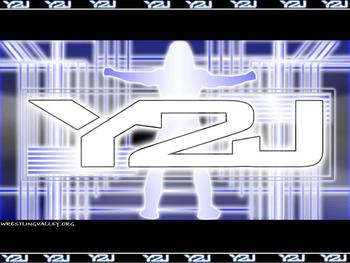 The only thing that has changed with this song over the years has been the entrance video, I personally like the one when he first came to the WWE.
This is Y2J's tune, not that narcissistic Jericho we see today.
I wish he would grow the hair long again and give us a blast from the past but, that doesn't look likely. He has used this song his entire WWE career.
1. Shawn Michaels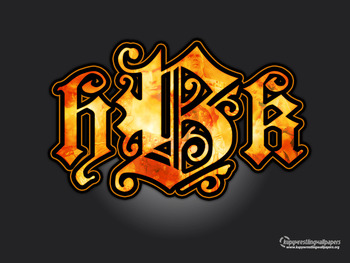 Okay, what can't HBK do? He is arguably the greatest wrestler ever and he can SING. The lyrics were written by "The Mouth Of The South" Jimmy Hart and Shawn sang them to perfection.
The video is also pretty good, showcasing some of Shawn's best moments. I wish WWE would have more intros as good as this.
Keep Reading