MLB Trade Rumors: What a Phillies-Astros-Rays Trade Would Accomplish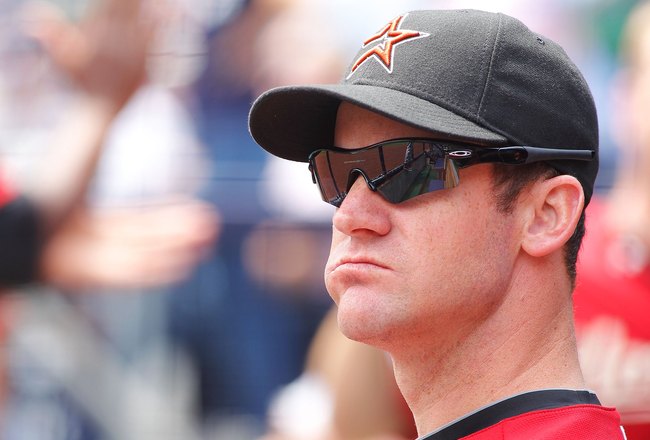 The latest reports have the Philadelphia Phillies emerging as the leading candidate for Houston Astros longtime ace Roy Oswalt.
With some describing the talks as not just as kicking the tires, but "hot and heavy", Philadelphia may be on the verge of adding their second trading deadline All-Star pitcher.
To make that trade possible, it appears the Phillies will either make a three-way deal, or a separate deal trading outfielder Jayson Werth to the Tampa Bay Rays.
Here's a quick rundown of how these respective trades would help each team.
Roy Oswalt is an Admission of a Cliff Lee Blunder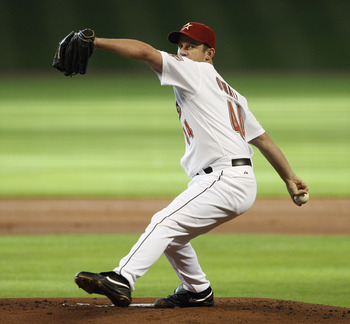 Philadelphia has made very few mistakes in the past couple years. Going to a couple of World Series (and winning one) makes it very hard to complain.
But consider Roy Oswalt an admission of a mistake.
The mistake of trading Cliff Lee to Seattle.
The Phillies had it made.
After trading for former Cy Young winner Roy Halladay, fans envisioned one of the best one-two punches in MLB history with Lee and Halladay.
Then they traded Lee.
It was a money move. But if the Phillies are serious about Oswalt, they are realizing they need one more pitcher to catch the Braves.
There still is a question of money, and Oswalt makes a lot of it next year. To make it work this time, another trade needs to be made.
Tampa Bay Rays Get Their Big Bat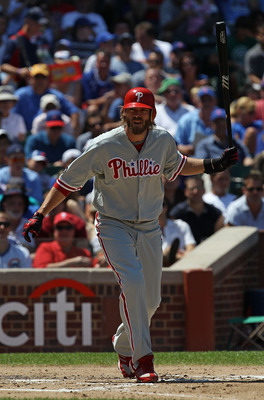 The Phillies want Oswalt, but need to unload outfielder Jayson Werth to make it happen.
Enter the Tampa Bay Rays.
The Rays are in need of a middle-of-the-order bat to protect All-Star third baseman Evan Longoria and to keep up with the Bronx Bombing New York Yankees.
Werth can give them that bat and more.
Werth is also one of the better defensive right fielders in the game.
An outfield of Carl Crawford, B.J. Upton, and Jayson Werth?
A ball might not find the gap the rest of the season.
Take a look at this lineup:
2B Ben Zobrist
LF Carl Crawford
3B Evan Longoria
1B Carlos Pena
RF Jayson Werth
CF B.J. Upton
DH Matt Joyce
C John Jaso
SS Jason Bartlett
Werth could be that big piece the Rays need if they want to overtake the Yankees to garner their second AL East Crown in three seasons.
In 2008, the Rays held off the Boston Red Sox.
In 2010, the Rays overtake New York?
Rays fans sure can dream big. If 2008 is any indication, sometimes those dreams can become reality.
Houston Astros Finally Start Rebuilding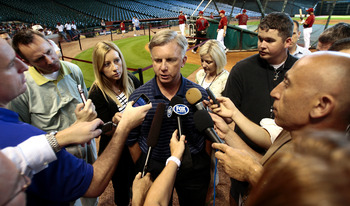 Oswalt has meant everything to Houston, but even with Oswalt, Houston's playoff chances are going nowhere until they put more pieces together.
General Manager Ed Wade has an opportunity to turn an icon into some of those needed pieces.
Both the Phillies and Rays can offer good pitching prospects.
If the Astros can turn Oswalt into two starting pitchers who are each under team control for nearly six seasons, they will have turned one-and-a-half seasons of Oswalt into 12 seasons of young (and cheap) pitching.
These are the types of trades Houston needs to make to get themselves back on the map in the NL Central.
Keep Reading

Philadelphia Phillies: Like this team?