Top 25 Hottest WAGs of Retired Athletes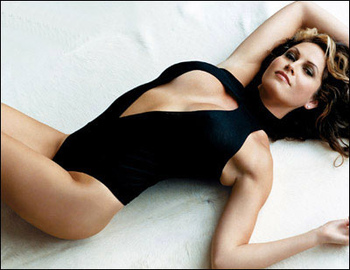 Here's a hard pill to swallow for average Joe's: athletes, even in retirement and in old age, still have hot wives and girlfriends (WAGs).
You'd think that when their playing days are over, the hot chicks would stop coming, but that's not the case.
Once they call it a career, they simply go from being rich jocks to rich old former jocks, and retirement just allow them to spend more time with their women.
Just because the athletes are retired and older doesn't make their WAGs any less hotter. Don't believe me?
Here are 25 of the hottest WAGs of retired players...
25. Kim Alexis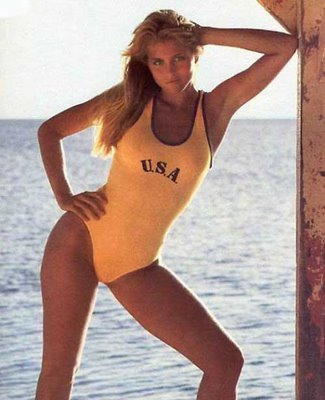 Alexis is now 50 years old but she was one of the top and hottest models of the 80s.
She is now married to former NHL player Ron Duguay.
24. Lisa Guerrero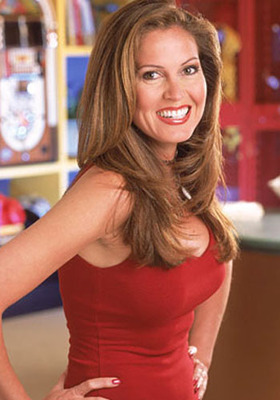 Guerrero is a sports reporter and television personality.
Her time as the co-host of "Best Damn Sports Show Period," helped launch her career.
She is also married to retired MLB pitcher Scott Erickson.
23. Laura Boone
Boone (Miss October 1998) is the wife of 2003 ALCS hero Aaron Boone, who hit a series clinching home run for the New York Yankees against the rival Boston Red Sox.
Not bad for Aaron, he snagged a Playboy playmate wife and hit one of the most memorable home runs of all time.
22. Jessica Simpson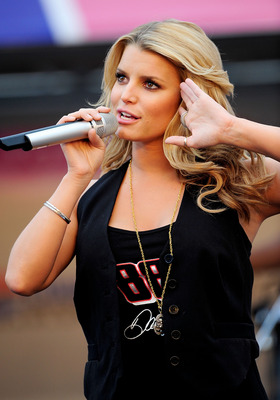 The masses are still confused after hearing that Simpson has a new boyfriend. Just like ex Tony Romo, her beau, retired tight end Eric Johnson, played in the NFL.
..Who?
21. Kiana Kim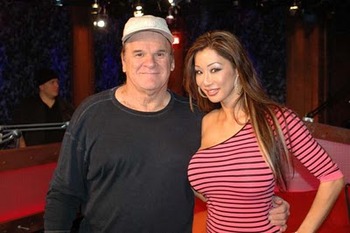 Pete Rose, the all-time MLB hits leader hit one out of the park when he found himself a Playboy girlfriend.
By the looks of things, Rose has about 40 years on her.
Wow.
20. Yvette Prieto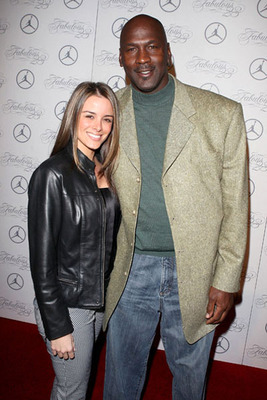 His Airness' divorce reportedly cost him $150 million.
I guess the one good thing that came out of it is that he got to meet Prieto, his girlfriend.
19. Patricia Southhall Smith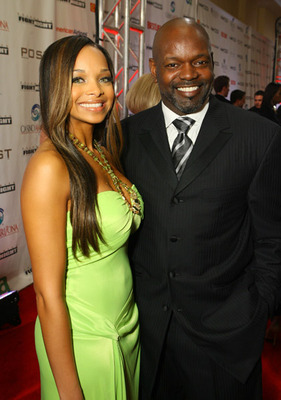 Emmit Smith is the all-time rushing leader and he's also got a stunningly gorgeous wife.
18. Alicia Rickter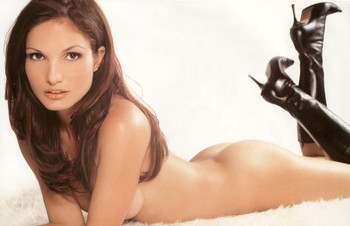 Mike Piazza, in 2002, announced in a press conference that he was not gay.
Three years later he married Rickter, then people finally stopped talking.
17. Larsa Pippen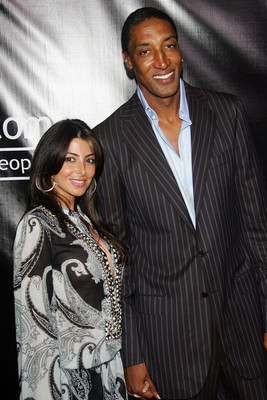 Scottie Pippen has good reason to celebrate these days. He won a $2 million court settlement from a lawsuit with his former attorney.
He supposedly teared up after the verdict. It was probably because he realized that his hot wife Larsa won't try to leave him because he's no longer broke.
16. Jaciara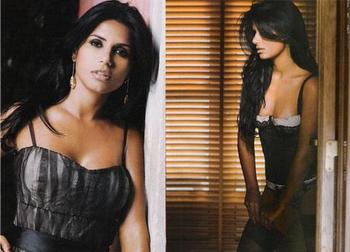 Jaciara ex-husband is soccer star midfielder, Deco. They married in 2005 and announced their divorce in 2008 after allegations of Deco's cheating surfaced.
Jaciara is now dating retired soccer player Fernando Couto.
15. Kelly Carlson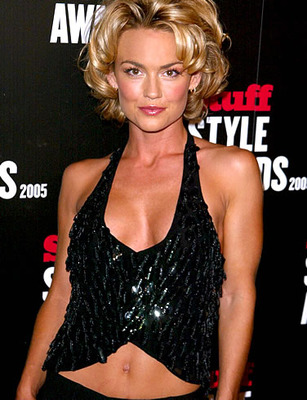 Carlson's been dating ex NHL-er Tie Domi since 2008.
Carlson is best known for her role in television's Nip/Tuck and appearing in Maxim and Stuff magazines.
14. Kollette Klassen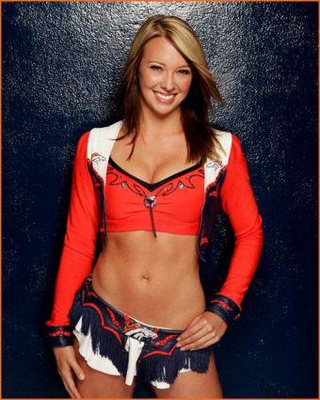 Here's a story that's been overdone in football: the cheerleader rides off into the sunset with the star quarterback.
Klassen hooked up with Jake Plummer during their time with the Broncos and are now married.
13. Angie Harmon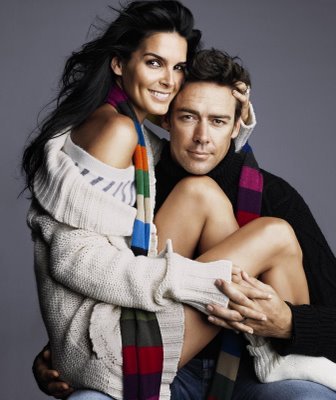 Harmon is best known for her television roles in "Law & Order" and "Baywatch".
Her husband is former cornerback and Fox Sports analyst Jason Sehorn. The two have been happily married for nine years.
12. Julieta Spina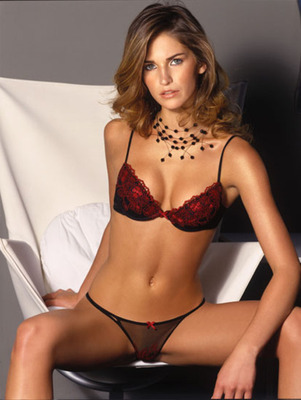 Call Spina a homewrecker.
Retired soccer player Diego Simeone left his wife to be with lingerie model Spina, who was 21-years-old at the time.
11. Stephanie McGwire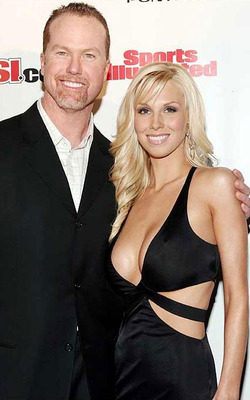 McGwire is Mrs. Big Mac.
She used to a pharmaceutical sales representative. Hmm...is that how he got so buff?
10. Gena Lee Nolin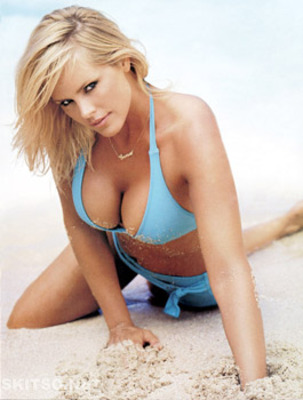 Nolin is best remembered for her role as Neely Capshaw in "Baywatch".
Despite playing a bikini-clad Southern California girl on television, Nolin was actually born and raised in Minnesota.
Her Midwestern roots explain her fondness for hockey and hockey players. She is married to now retired NHL player Cale Hulse.
9. Elisabeth Hasselbeck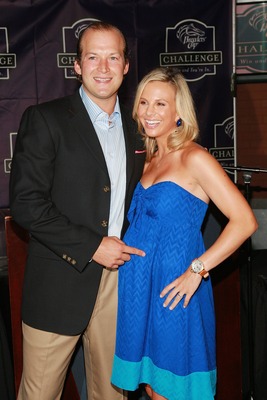 Yes, Hasselbeck is married to Tim Hasselbeck, not Matt.
Tim saw little action as a player and is now an NFL analyst for ESPN. But Elisabeth has had a more successful career and gets most of the attention for her looks and her opinions on daytime talk show "The View".
8. Bridgette Wilson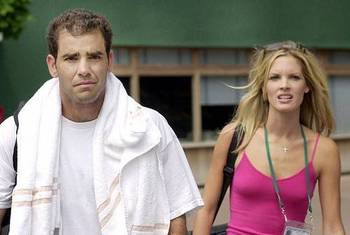 During Pete Sampras' years as an active player Wilson, who is an actress, was one of the hottest wives and girlfriends in tennis.
Now that he's retired, her status should be elevated to one of the hottest tennis WAGs of all-time.
7. Danielle Bux Lineker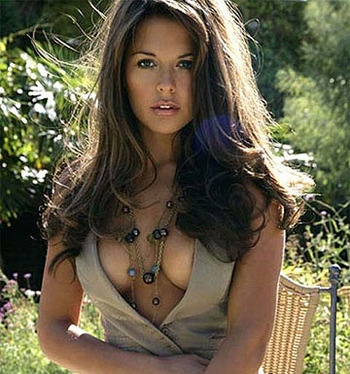 Lineker is a model who married to broadcaster and former English soccer player Gary Lineker.
Lineker is 18 years older than her.
6. Pilar Sanders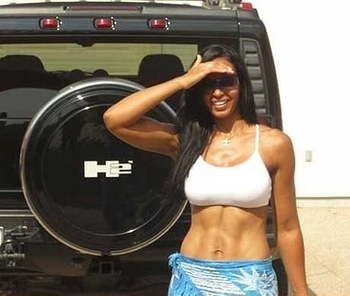 Sanders is married to Neon Deion Sanders and whoa...check out the abs on Mrs. Primetime!
5. Louise Redknapp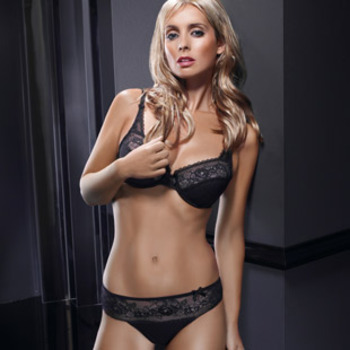 Redknapp is the wife of now retired soccer player Jamie Redknapp.
She's a singer in Britain and also a judge for UK's "So You Think You Can Dance".
4. Eliza Dushku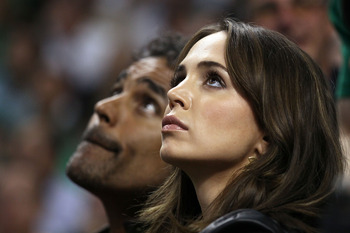 Rick Fox has a knack for finding hot women. So we shouldn't be surprised to hear that his new girlfriend is actress Eliza Dushku.
Dushku's most recent work was Fox's "Dollhouse".
3. Veronica Vařeková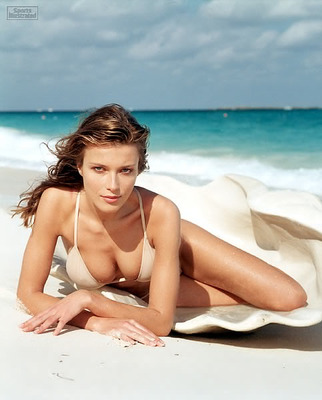 Vařeková is an accomplished model who has been on the covers of Vogue, Cosmopolitan and Sports Illustrated Swimsuit edition.
Retired NHLer Petr Nedved is her ex-husband. The two wed in 2004 and divorced two years later.
Technically, she shouldn't be on this list since she's an ex. But hey, I hope you're not complaining.
2. Fabiana Semprebom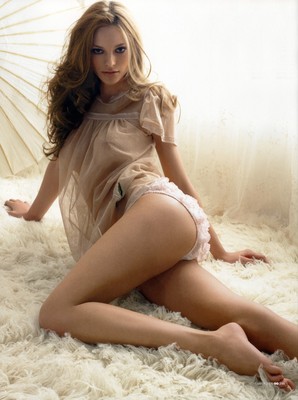 She's definitely got the coolest sounding name out of all the WAGs on this list.
Semprebom is a Brazilian model and engaged to tennis player Guillermo Ignacio Cañas, who announced his retirement in March 2010.
1. Carmella Decesare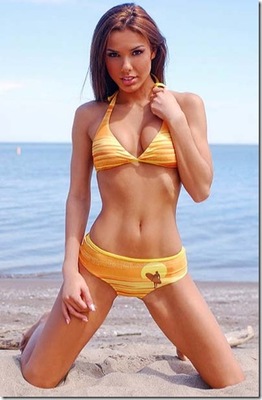 Jeff Garcia has one of the hottest wives on the planet.
Unofficially retired and already 40-years-old, if I were Jeff I'd embrace retirement with open arms and spend more quality time with my Playboy model wife.
Wouldn't you?
Here are more WAGs for your viewing pleasure:
The 20 Hottest Reality Show WAGs
The 10 Hottest Cheerleader WAGs
Keep Reading