What's Your Best Fantasy Football Team Ever?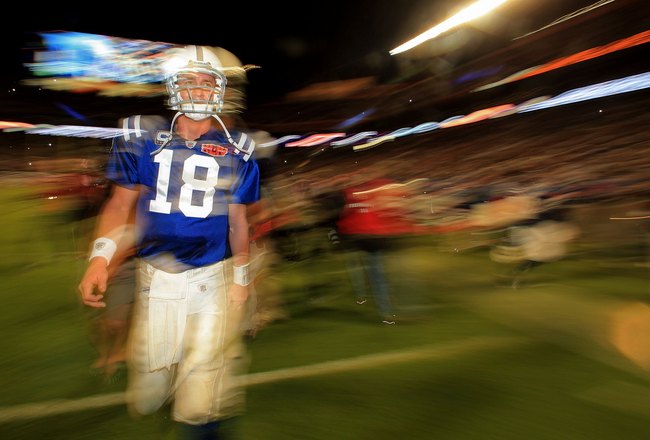 Why am I bringing this up?
Last night I had arguably the best fantasy football mock draft I've ever had.
And I've been playing for about five years now, which is not nearly as long as some of you have had.
So I thought I would bring up my team, talk about some of the guys on a team I unfortunately won't get, and give you a chance to share about your all-time best team.
So keep that in mind over the next 10 slides or so: I'd like to get your feedback, not just about the team I drafted or your thoughts on this season in fantasy, but also some players or teams that have been your best in your years of playing.

So here is my starting lineup based on my selections in a mock draft on ESPN.com last night (in a 12-team league as well)...
B/R has partnered with CBSSports.com to get Fantasy Football players a 50% discount on CBSSports.com leagues. To learn more and sign up, click here
Quarterback: Brett Favre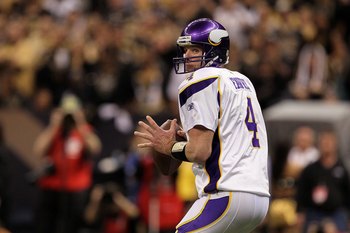 I'll admit, he is a risk this season, mainly because we don't know for sure if he's coming back.
But come on. It's Brett Favre.
We all know he's coming back.
What's even better about this pick is that I got him in round 6, which is pretty good for a QB who threw 30 TDs last season and should do almost as well this season.
So, yeah, he may or may not play. If he does, I have got myself a heck of a QB.
If he doesn't...
Backup Quarterback: Matt Ryan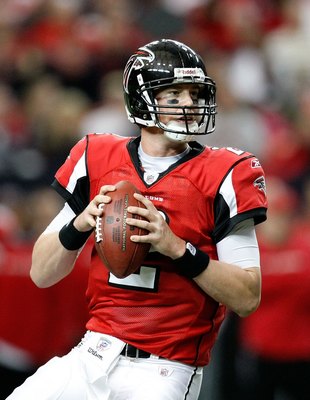 I'm suddenly not worried if Favre doesn't play.
Man I wish this was a real draft.
Now, granted, I think Ryan is going way too high in some mock drafts. Atlanta will still run a bit more than others when Michael Turner is playing.
But Matty Ice has some great weapons in Roddy White and Tony Gonzalez, and has steadily improved to a solid number one guy in fantasy.
I got him in Round 9.
And he's my backup.
See? I told you my draft was pretty good!
Running Back: Shonn Greene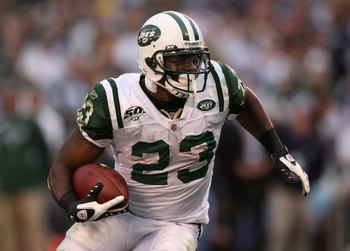 I'll admit it, I read a lot of Matthew Berry.
He just came out with his love/hate list yesterday, and Shonn Greene was on his love list.
What Berry said about him stuck with me, something to the affect of getting first round production for second round value.
So who did I target with the sixth pick in the second round? (I was the seventh in the first round, following the snake draft format.)
Greene.
I really do think Greene is in for a killer season.
Just look at how well Thomas Jones did with the Jets the last couple of seasons.
Now substitute a younger, tougher runner without as much backup help, and a quarterback who likes to hand it off.
Greene could easily be in the top five by the end of the year.
Running Back: Ryan Matthews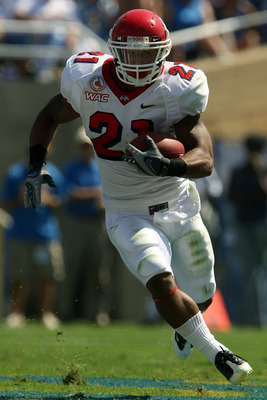 I personally think Matthews may be a bit overrated, but I got him in the third round.
I'll take it.
Sure, Matthews will lose carries to Darren Sproles.
But check your stats on San Diego running the ball in the red zone.
And you really think Sproles is going to tote it for tough yards?
Maybe Matthews does or doesn't crack the 1,000 yard mark.
But he should get close to 10 TDs.
And his staff is committed to giving him the ball. Norv Turner wants to get him the ball 290 times supposedly.
Can you say maybe top 10 potential? And I got him in the third round.
If only this were real...
Flex RB/WR: Felix Jones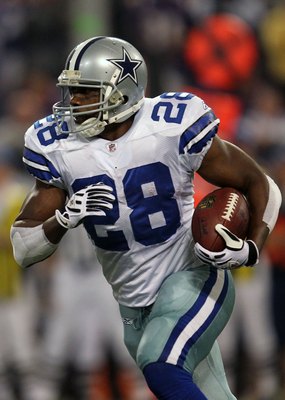 You have to like what Felix is capable of this upcoming season.
The dude averaged 5.9 yards per carry last season on 116 carries.
5.9 yards!
Many will remember the playoff game against Philly, when he broke out for his best game: 16 carries, 148 yards and a touchdown.
Just think if he were given 10-15 carries every game?
I'm thinking 7-8 TDs, and an average of 70-80 yards a game along with probably 40 plus catches by the end of the year.
In other words, a Ray Rice Lite.
And he's my flex guy.
Backup Running Backs: Donald Brown and Lex Hilliard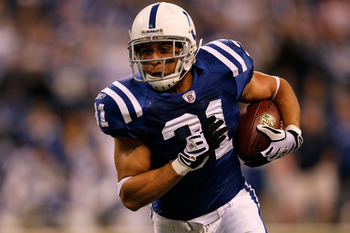 I wasn't as concerned on getting backup running backs as I was wide receivers, as there are several mid-range receivers I'm high on.

But when I saw Donald Brown hanging around, I thought I'd take a chance.
Brown was supposed to be a big sleeper last season, but the Colts stubbornly stuck with Joseph Addai. I think that changes this year, with Brown hopefully staying injury-free.
Besides, he's got tremendous upside, which is something you want for your backups.
And Hilliard?
Well, you know the starters in Miami? Ronnie Brown and Ricky Williams?
Yeah...
In case you don't know what I'm talking about, Williams is old, and Brown is injury prone.
So why the heck not draft their backup?
Wide Receiver: Andre Johnson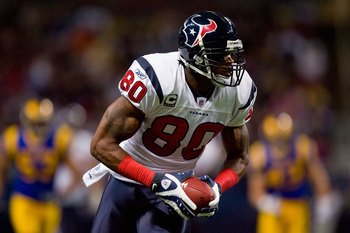 Barring injury, it looks like Andre is the undisputed number one wide receiver in fantasy.
After two straight seasons of 100+ catches and 1,500+ yards, Johnson looks like a sure thing at a shallow pool of wide receivers.
Let's just say I'm targeting Johnson in the first round in every "real" draft I do...
Wide Receiver: Anquan Boldin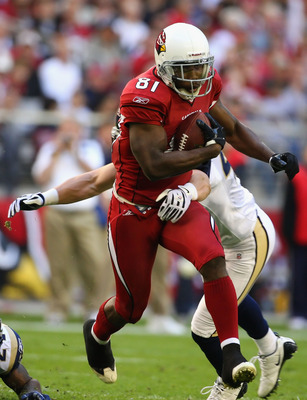 As a Cardinals fan, it pains me to draft him.
But as it is, Boldin is the optimum number two guy, and in deeper leagues, he's a solid number one guy.
Sure, Baltimore is a run-first offense.
But Joe Flacco is a very underrated quarterback who, aside from Ray Rice and Derrick Mason, has had terrible receivers.
Boldin's ability to go across the middle as well as occasionally go deep will fit perfectly with Flacco's cannon arm.
No, he won't get the numbers he did in Arizona, but I'm seeing 70+ catches to go with eight or more TDs.
Backup Receivers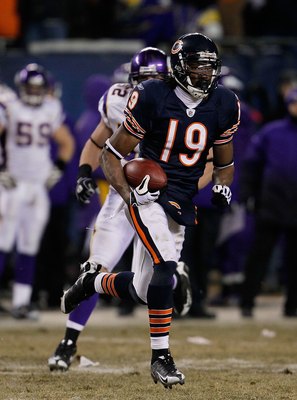 I couldn't fit them on the slide title, so here they are: Mike Wallace, Devin Aromashodu, Mohammed Massaquoi, and Nate Burleson.
This was maybe what I was most pleased with concerning my entire draft.
I got four guys with tremendous upside that could all lead their teams in receiving and be the go-to guys, other than maybe Burleson.
Wallace is one of my big sleepers (see my article on 15 sleepers) of the season, and should excel as Hines Ward continues to get more attention.
Aromashodu clicked well with Cutler at the end of the season last year, and that hopefully should continue this season.
Massaquoi had a solid rookie season despite having terrible QB's, and now gets a still decent Jake Delhomme.
And Burleson should benefit from Calvin Johnson getting all the attention, and should put up decent numbers.
Tight End: Zach Miller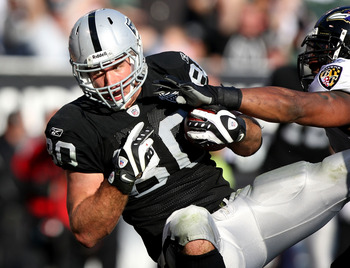 Another big sleeper of mine if you read my "15 Sleepers" article.
Miller is a guy that I'm targeting in multiple drafts this year.
The reason?
It's very simple: he gets Jason Campbell.
Yes, Campbell isn't great but he's much better than what Miller has had. And Campbell likes to throw to his TE.
So for a guy who's done well in Miller without a QB to get one who likes to throw to the tight end says one thing to me:
Draft him.
Plus he's coming at a great bargain. I got him in round 10.
Kicker: Jay Feely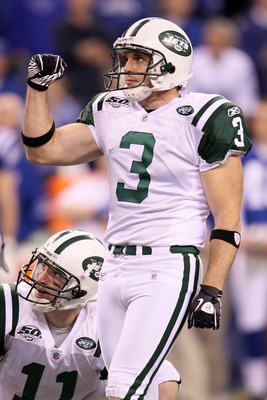 Hey, I had to get one Cardinal.
Enough said.
Defense: Bengals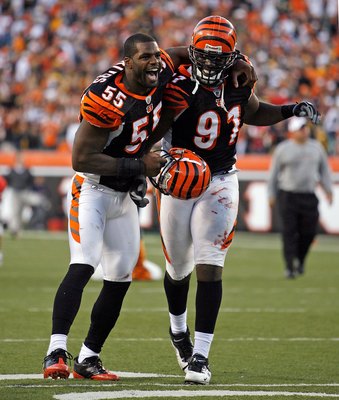 The Bengals were definitely one of the surprise defenses last year.
And I think they continue it this season.
Their secondary was a big reason why they were so good, which took a lot of pressure of their front seven.
I can't believe I'm talking about the Bengals.
But they didn't make many changes in the offseason (they did draft Carlos Dunlap), and they may have a more focused Rey Malaluga.
And they scored four special team/defensive TDs last season.
Plus, they too are cheap—I got them in the 12th round.
Now It's Your Turn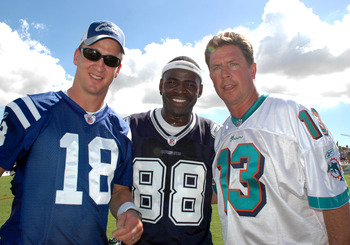 I want to hear not only what you think of my draft, but who you think are sleepers this season.
I also really want to hear what your best all-time fantasy team is.
Feel free to comment here, or let me know on Twitter: @londonbridges21.
Thanks for reading, and hope your fantasy football season is great this year!
Want to Play Fantasy Football? Sign Up With CBS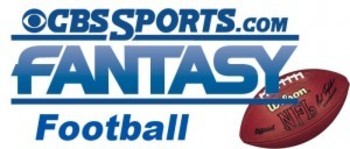 Keep Reading