SEC Media Days: What We Can Expect From Each Head Coach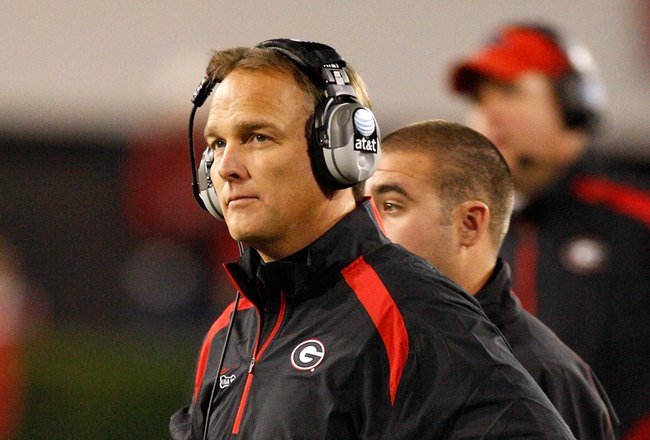 The 2010 SEC Media Days officially begin on Wednesday, July 21 in Hoover, Ala.
This event has become part necessity and part circus, and what at one time was press conferences for each head coach has now become a full-blown preseason sideshow that baffles and entertains.
Let's take a look at each head coach and what we can expect from them when they are behind the podium.
Vanderbilt's Robbie Caldwell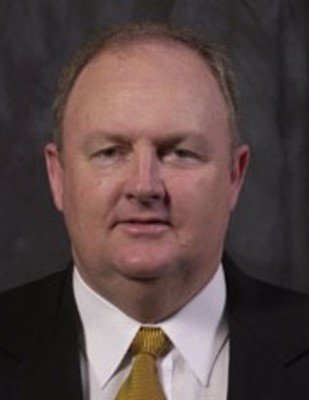 Robbie Caldwell was named head coach on July 14 after the sudden and unexpected retirement of Bobby Johnson.
Caldwell claims that he had no idea that Coach Johnson was considering retirement, was sad when he heard of the news, but was happy to have an opportunity to lead the Commodores.
He has announced that there will be no major changes this close to the start of the 2010 season.
With very little time to prepare for this event, don't expect too much from Coach Johnson.
Since he has already announced that no major changes will be made this season, he will be compelled to answer for Vanderbilt's poor showing in 2009 and his plans for the team in 2010.
The question really is—will anyone be there to listen?
Ole Miss' Houston Nutt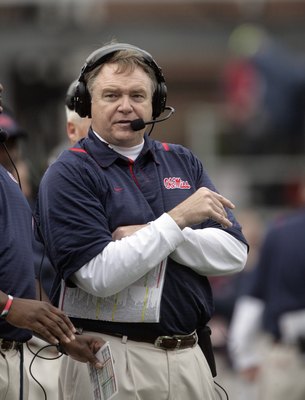 Coach Houston Nutt enters his third season as the head man of Ole Miss, and one of the biggest eye-popping statistics he and the team must deal with is the loss of 27 lettermen—the most in the SEC.
Nutt will have to answer questions about replacing Jevon Snead and the 2009 unexpected loss to in-state rival Mississippi State.
Here is a video of Coach Nutt at last year's SEC Media Days:
Tennessee's Derek Dooley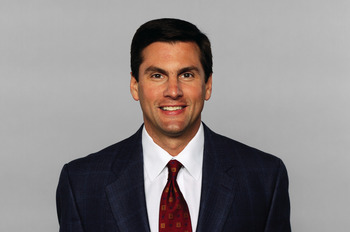 Coach Dooley is another SEC rookie head coach being introduced to the SEC Media Days, and he can expect to have many different questions to be asked.
Expect questions regarding the Lane Kiffin saga, and how he will overcome the lack of consistency in coaching for the Volunteers—three head coaches in as many years.
Also, with only nine returning starters, what his plans to get the Vols back to competing for the SEC East.
Here is Coach Dooley accepting the job at Tennessee:
Mississippi State's Dan Mullen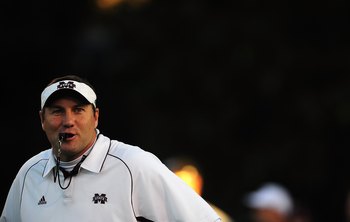 Entering into his second season at Mississippi State, Coach Dan Mullen ended their season with a victory over in-state rival Ole Miss. That certainly won his state credibility going into the 2010 season.
Nothing too earth-shattering happened during the off-season, but Mullen will have to answer to how the Bulldogs will improve over last season's 5-7 record.
Kentucky's Joker Phillips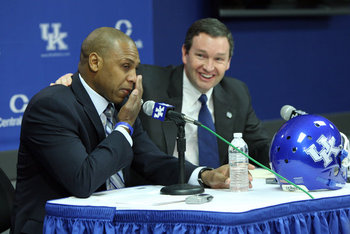 The last rookie head coach covered is Joker Phillips of Kentucky. He's taking over for the retired Rich Brooks.
Expect the focus to be on his philosophy, what he sees as strengths and opportunities for the program, and what to expect in his first year.
Auburn's Gene Chizik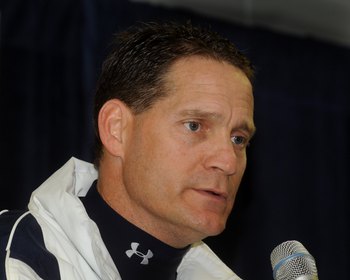 Coach Gene Chizik survived! Yes, the same guy that Auburn fans jeered as he deplaned and walked into a meeting. And he didn't do too bad, almost defeating in-state rival Alabama in his first Iron Bowl.
Now entering his second season, the questions will surround an excellent draft class, and how he will eventually overcome his new arch-nemesis Nick Saban.
Georgia's Mark Richt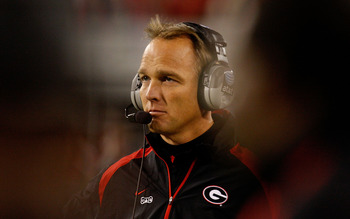 It should be interesting to hear how Coach Richt handles the 2010 SEC Media Days. Georgia has struggled as of late, and Richt made some coaching changes to address his team's shortcomings.
Will he be questioned about any pressure regarding his job's future? I would certainly think so.
Also, a recent picture in the Atlanta Journal Constitution with a Georgia assistant coach and a future 2011 recruit may lead to a NCAA secondary violation. That will also come up during Richt's time behind the podium.
LSU's Les Miles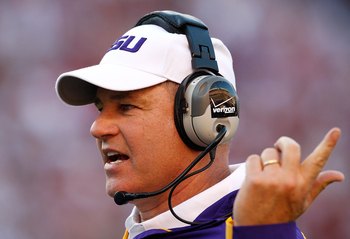 Make no mistake: Coach Les Miles is under fire in Baton Rouge after a lackluster 2009 season.
Don't think for a minute that the LSU faithful haven't noticed Nick Saban's success in Tuscaloosa while Coach Miles struggles to compete.
Coach Miles will talk about Jordan Jefferson, the starting quarterback for LSU this season, and other miscellaneous topics about LSU football.
The compelling factor to Miles time behind the podium is how he handles the questions to his future with LSU especially if he continues to struggle.
South Carolina's Steve Spurrier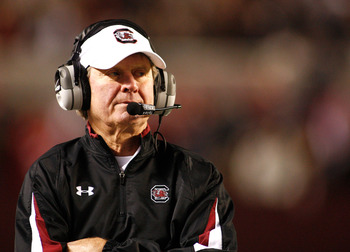 This will be the OBC's 18th SEC Media Days, and you know the room will be SRO when he's behind the podium. You never know what will come out of his mouth, and that alone is entertainment at it's finest.
South Carolina is in a position to contend for the SEC East, and some feel if they fall short in 2010, Coach Spurrier may officially hang it up and leave coaching altogether.
Arkansas' Bobby Petrino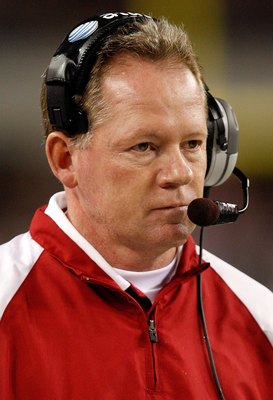 The dark horse of the SEC West in 2010 is the Arkansas Razorbacks. Coach Bobby Petrino, entering his third season as head coach, may be in a position to challenge Alabama for a trip to Atlanta for the SEC Championship.
Arkansas has quarterback Ryan Mallett, arguably the best QB in the SEC, along with 16 other returning starters, which is the most in the SEC. They lose Florida and get Vandy on this year's schedule.
It should be quite interesting listening to Petrino's answers to the questions he will receive these next few days.
Florida's Urban Meyer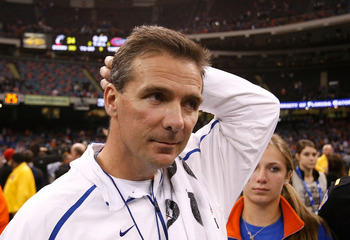 Since 1990, the Florida Gators have kept themselves out of trouble with the SEC and NCAA, but that may now be in jeopardy.
The recent allegation that former Gator and 2010 first-round draft pick of the Pittsburgh Steelers Maurkice Pouncy received $100,000 from an agent before the 2010 Sugar Bowl may change all of that.
Coach Meyer will hear questions regarding his personal status, the aforementioned scandal, and life after Tim Tebow. That's a pretty full plate.
Alabama's Nick Saban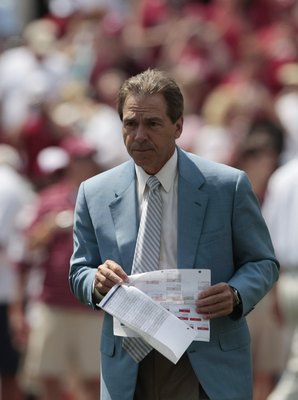 Last, but certainly not least, is Mr. Personality himself, Coach Nick Saban.
Just like Florida, Alabama is now being investigated by the NCAA for possible rules violations.
Purportedly, DE Marcell Dareus attended a party held by an agent in Miami Beach. You know Saban will be grilled about that.
He will also discuss how Alabama will defend their SEC and National Championships, and how he's going to address so many losses on his defense.
Heisman Trophy winner Mark Ingram will also be in attendance, and will expect to be grilled on Alabama's chances on repeating in 2010.
Keep Reading