NFL Fantasy Draft: A Step by Step Guide for Fantasy Football Owners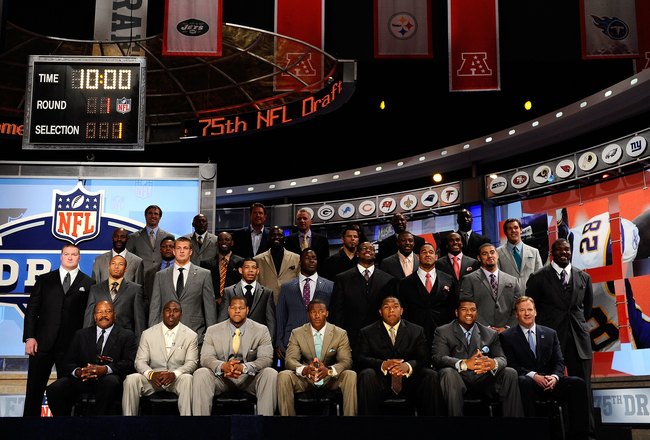 Hello sports fans, as coaches gather their information and sit tightly in excitement for another nail biting year, a so-called reality of fantasy football leagues are emerging throughout the world.
Whether you're a coach, player, or fan this new wave phenomenal of sports fantasy leagues have created great debates throughout peoples lives.
I'm here today to give the football fantasy league owners from around the world some insightful information.
With that said, I've created a system over the years that I found extremely effective. I want to share some of my philosophies with all my readers and hope that I can assist fantasy owners that are having some trouble.
In the following slides, I will briefly explain some of the basic fundamentals when creating your fantasy league team. Enjoy!
Step 1: Understanding the Fantasy League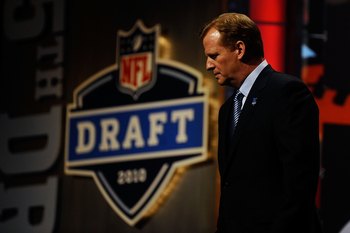 Many fantasy football leagues are determined through a specific point system. Each position generates a score based on the athletes performance. Moreover, most football fantasy league pools have an owner vs. owner league schedule.
Fantasy owners must insert a starting lineup every week. The lineup might consist of quarterbacks, running backs, wide receivers, tight ends, kickers, and a defensive team.
After years of participating in numerous leagues, I've noticed that running backs and quarterbacks generate a substantial amount of points for your franchise. In order to pick effective players in your fantasy league, one must know their position in the draft.
Step 2: Your Position in the Draft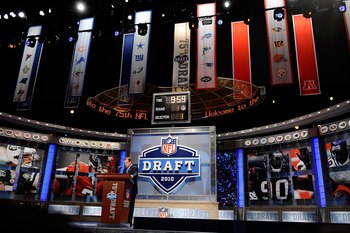 When entering a fantasy football league, a prospective owner must determine his draft position. For instance, if they're 20 fantasy owners in the draft, and you're first round selection is somewhere in the top five, your best pick would be a running back.
In contrast, if you find yourself at the bottom of the first round, you might have to take a quarterback or a top three wide receiver.
Yes, drafting players may create confusion and tough decisions, but the biggest choices that an owner must make is when they piece together their starting lineup.
Step 3: Drafting a Starting Lineup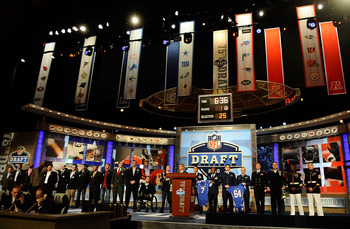 Many fantasy football leagues are designed and regulated that you choose a starting lineup before you randomly draft players from all positions. Most leagues mandate that your first six rounds of drafting must consist of a quarterback, running back, tight end, wide receiver, kicker, and a defensive team.
Once these positions have been fulfilled, all owners may splurge throughout the league and draft players. One key tip when drafting players, always monitor the direction in which other owners are drafting. If you find that in the first 3 rounds that all owners have picked up their quarterbacks, save your quarterback for the sixth round.
Try and gain strength in an other position that your competitors haven't touched upon. It's basically a process of elimination in the beginning of the draft.
If your draft doesn't consist of this format, please excuse me. I find that most fantasy football keeper pools tend to run this way.
Step 4: Handcuffing Running Backs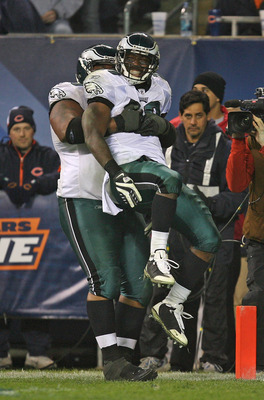 I've said it over and over again. A strong fantasy football team is developed through handcuffing your running backs. Handcuffing your running backs mean that you take the backup running back from the same team.
You do this so your fantasy team will have a specific teams running game. The last thing you want is to lose your star running back and allow one of your competitors in your league to benefit from that injury by taking the backup in the 20th round of your fantasy league. I've seen this happen on numerous occasions, and fantasy teams that were elusive, completely fell in the standings due to failure of handcuffing running backs.
Step 5: Draft a Quarterback/ Wide Receiver From the Same Team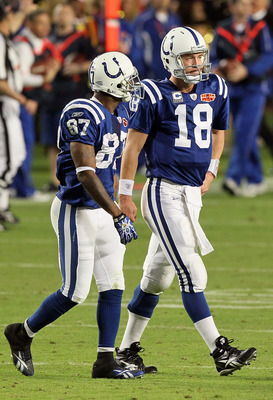 There's nothing better than having a threat of pass and catch. Last year proved to be deadly as we saw many combinations of quarterback and wide receivers accumulating points for fantasy owners.
In one of my leagues, I had an owner that basically won the league with the combination of Peyton Manning and Reggie Wayne. It's hard to draft both star players from the same team, but if you do, the production from them can be extremely high.
Step 6: Trades, Sell High and Buy Low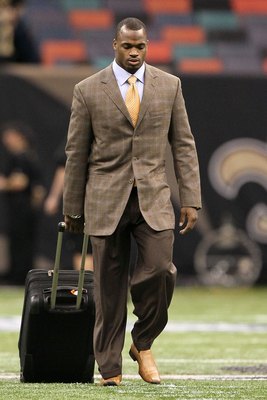 Some leagues allow trades to occur throughout the year. Through my years of playing in fantasy leagues, I found that owners tend to hold onto their star players for a long time. I believe this is one of the greatest flaws that I see owners do, year in and out .
My theory is keep them until they're hot. Once they're on fire, release! Trading hot players sometimes proves to benefit you in the future, especially keeper pools.
For example, I traded Adrian Peterson for a 2010 1st round choice, and DeSean Jackson. You might say crazy? So what! I was weak in the wide receiver department, and now I can draft C.J Spiller or Ryan Mathews.
You see the light? Let me break it down better. Adrian Peterson got me an average of 18 points a game. DeSean Jackson was averaging 13 points in my league.
With the help of my new running back in my draft, I will possibly have a total of 20 points and a lot of youth.
Overall, the choice is yours, I've used this system for the past five years and it's helped me an enormous amount.
Step 7: Be Extremely Active in Your Fantasy Pool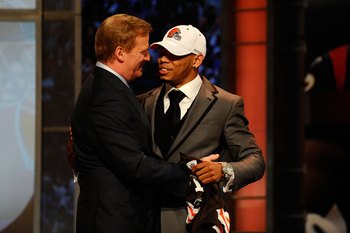 The last and most important tool that every fantasy football owner should know is communication. I cannot stress it enough. Opening up discussions on your message boards and helping each other with information that is related to your fantasy league is key.
Give your input on prospective players, ask questions to your competitors in regards to starting lineup changes. Allow your league to be an open but competitive pool.
Compliment other owners wins and help them when they might be struggling in the season. You may say why? I say why not. Creating a smooth relationship with other owners will allow you to execute trades easier.
Listen, it's easier to catch bees with honey, right? If you want , follow the path that you truly believe works for you.
Overall take chances, know your place when you draft. Understand your league, handcuff running backs. Always, always sell high and buy low. Be charming and always respect your competitors in your league.
If you have any questions regarding fantasy football, you can email me at johnmatheo@aol.com or reach me on the B/R.
Keep Reading