Seattle Seahawks 2010 Preview: Wide Receivers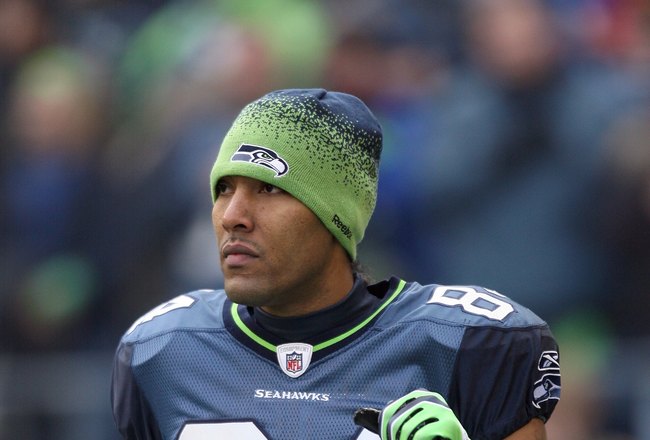 If you can name every receiver on the Seahawks roster at the moment then my hat is off to you. There are currently 12 WRs on the 80-man roster, and each one has their work cut out for them. Only half of them will move to the 53-man roster in September.
Even the best receivers will have to compete for the top spots.
The roster is loaded with potential and plenty of capable sets of hands. The wide receiver spot will surely come down to the very last minute of training camp in September.
So let's talk about the guys who have the best shot at making this team.
T.J. Houshmandzadeh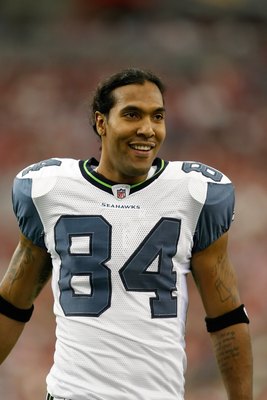 Obviously T.J. Houshmandzadeh will be a starter, but will he be the number one or two?
He's the best receiver on the team which says number one… but his excellent hands, route running and intelligence are not accompanied by the speed you would typically look for in a number one. This is why he excelled in Cincinnati with Chad Ochocinco as the speedy number one guy. Ochocinco's speed left some space for Houshmandzadeh to get open. The combination of Housh with any serious burner starting his opposite could create a lethal receiving duo.
At this point it looks like he'll have to fit in the top spot since the only competitors for that position are huge question marks.
2010 Prediction: 80 receptions, 960 yards, 6 TDs
Deion Branch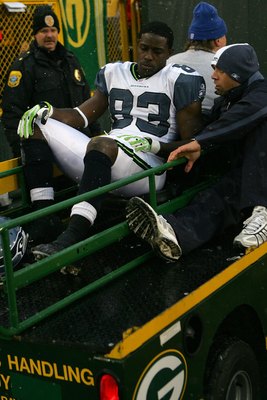 I would love nothing more than to send Deion Branch (and Julius Jones) away in a trade.
I know what you're thinking: What on earth could we possibly get in return for those painfully underachieving wastes of space?
I was thinking we could get a good third string kicker ... or a box of doughnuts ... a fist full of pennies, whatever. Just make them disappear from our roster and payroll, please!
2010 Prediction: Branch, Jones and Terrell Owens spend a lot of time fishing together during the fall.
Golden Tate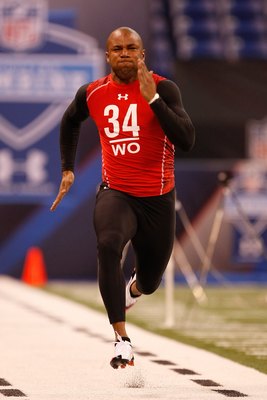 Golden Tate is ready to step in and make a huge impact. He has great hands and demonstrated great yards-after-catch abilities at Notre Dame.
He is the future of this franchise's receiving corps and I'm looking to see him as a number one guy somewhere down the line. For now, I expect him to have a decent - but not spectacular - rookie season. When he struggles to get open, quarterback Matt Hasselbeck is going to have to fall back on closer receivers, particularly tight end John Carlson.
Tate also shows a lot of promise in the return game, something we need a lot of help with.
2010 Prediction: 50 receptions, 600 yards, 3 TDs
Benjamin Obomanu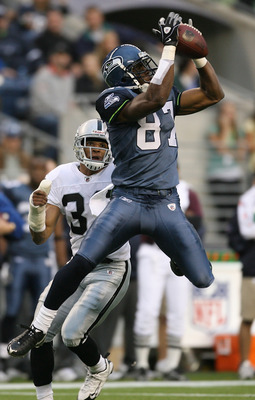 I like Ben Obomanu as a number five receiver and once-in-a-while kick returner.
He doesn't stand out in a single area but he is OK at everything. OK hands, OK speed. In 2008 he probably could have been our number two receiver if he weren't on the injured reserve list along with the rest of the Seahawks' receiving corps.
Now that the roster has just enough talent, Obie may just get bumped out after a season in which he only caught four passes. I think he is going to keep up and earn his way onto the starting day squad at number five or six.
2010 Prediction: 10 Receptions, 130 Yards, 1 TD
Deon Butler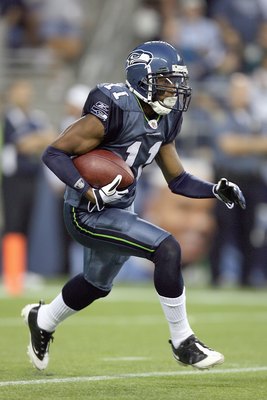 Deon Butler has great speed and decent hands. He is the all time Penn State leader in receptions and it would be great if that translates into NFL success.
I think it will.
He got off to a slow start in his rookie season but remember: he played for the Seahawks. Had Percy Harvin gone to Seattle, he'd probably be just about as popular as Deon Butler is right now.
This year the Hawks will have a quarterback and I'm thinking the coaching regime will light a fire under the sophomore WR, among several other players.
Most importantly Butler will develop the discipline necessary to stick to his routes. He may emerge as a deep threat. I predict he will have at least a couple of very long bombs thrown at him down the right sideline for highlight plays.
2010 Predictions: 40 Receptions, 500 Yards, 4 TDs
Ruvell Martin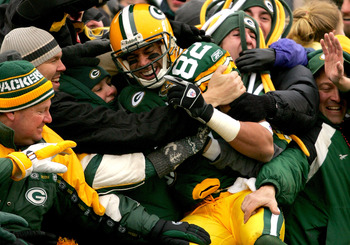 Ruvell Martin has good hands and his average yards per catch make him a good choice for the number five receiver. He can rack up 15-17 yards per catch because his 6'4" frame will drag him a couple extra after the catch.
We will probably see a lot of him during the preseason, and it'll seem like he's the number one receiver. He is a leading contender to make this team at the bottom of the WR depth chart and I think he will prove worthy of a spot.
He will get plenty more opportunities than he did in St. Louis last year. He'll be used the way he was in Green Bay a couple years ago. He'll come in often, but when Hasselbeck actually throws a ball his way it will catch the defense off guard.
2010 Prediction: 15 Reception, 240 Yards, TD
Mike Hass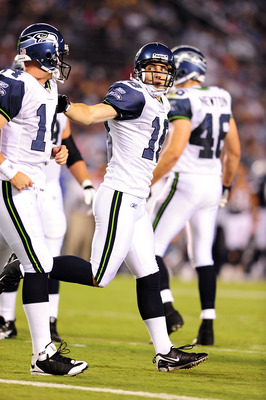 Two words: Practice squad.
Mike Hass has made a career of jumping from practice squad to practice squad. Sometimes he gets signed, released, signed and released, and then picked up by another team all before breakfast.
Sorry, Mike but that's not going to change this season.
2010 Prediction: See above.
Kole Heckendorf, Marcus Maxwell and Sean Morey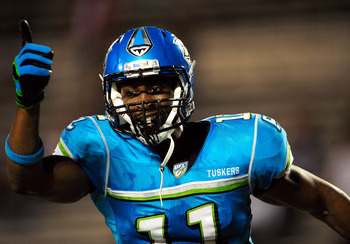 Kole Heckendorf is a second year, undrafted free agent. He has yet to appear in an NFL game, a streak he will probably keep alive for a while.
Marcus Maxwell has played nine NFL games in his career with one catch for five yards. He spent last season with the UFL California Redwoods and did enough to draw the Seahawks' attention but he won't do too much in training camp.
Sean Morey is 34 years old and has 11 career catches. Last season he played 13 games with Arizona but made zero catches. It's tough to attract attention when playing with guys like Larry Fitzgerald, Anquan Boldin, Steve Breaston and Early Doucet, but really? No catches?
2010 Prediction: If we see any of these guys on the team then the Seahawks are in trouble. The only way these guys play is if the good receivers have suffered injuries or setbacks.
Isaiah Stanback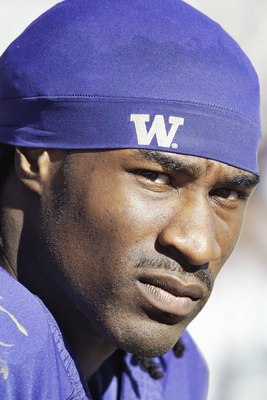 Isaiah Stanback, the converted quarterback from Washington, made an impression as a WR last year.
The Seattle native actually started consecutive games last season with New England and received three passes from Tom Brady. Not a big deal but Bill Bellechik must have seen something he liked in Stanback.
I'm going to make a wild guess and say Stanback makes the team as a special teams cover man, and if Pete Carroll wants to go with some trick plays on offense, Stanback's QB history may come into play.
2010 Prediction: 2 Receptions, 40 Yards. 1 Passing TD (and a lot of special teams work)
Mike Williams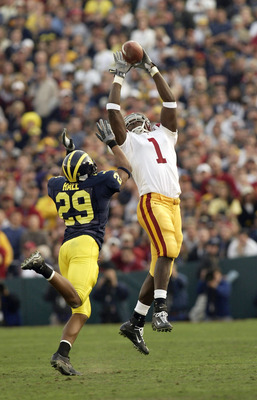 Everybody, cross your fingers!
As we all know, Mike Williams has not lived up to his NFL expectations in his stints with the Lions, Raiders and Titans.
If Williams is really as poised and in shape as he is hyped up to be, then he is ready to make a big splash for this team. He has the size to go into traffic and bring down catches over the heads of defenders. That is a characteristic we need in a receiver and makes me very excited.
I say Big Mike brings the speed and attitude to turn himself into one of Hasselbeck's new favorite targets.
2010 Prediction: 60 Receptions, 720 Yards, 5 TDs
The 2010 Seahawks Wide Receivers Are...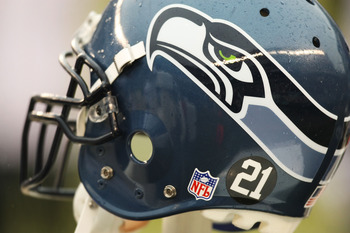 T.J. Houshmandzadeh
Mike Williams
Deon Butler
Golden Tate
Ruvell Martin
Ben Obomanu
Isaiah Stanback (special teams)
Keep Reading

Seattle Seahawks: Like this team?