Personality Counts: The Five Most Colorful 49ers Characters for 2010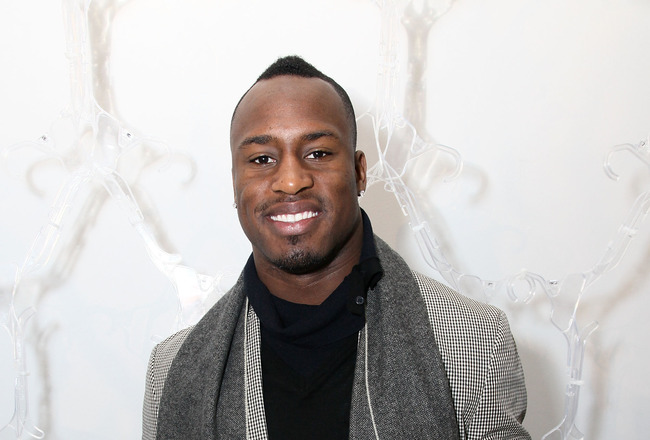 Colorful characters aid in reminding all us sinners that the NFL, like any sport, is a game. Sure it's a physical, dangerous, intense, game; but it's a game nonetheless.
Given the smash-mouth game the 49ers intend to resurrect, and the chip-on-their-shoulders attitude the team is beginning to play with, I use the term "colorful" quite gingerly. These aren't your daddy's 49ers, nor are they the hosts to the old Terrell Owens parasite phenomenon.
With rookies giving us quotes like Mike Iupati's "I want to destroy a lot of people" and and Nate Byham's "I like to bloody noses," I first want to polish up the semantics of this.
I'm using the term colorful to describe an intense love and respect for the game, but with the understanding that, yes, ladies and gentlemen, it is still a game—and games should be fun.
5—Michael Crabtree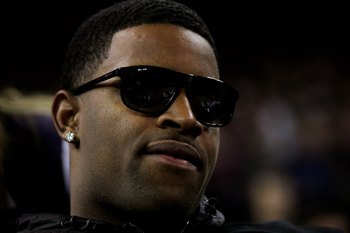 When the 49ers drafted Crabtree, the fact that the best receiver in the draft had fallen to them was not wasted. The analysts knew it, fans knew it, and Crabtree knew it.
Nevermind that Darrius Heyward-Bey had been selected several picks before hand, or that Crabtree had zero combine numbers to show on game day. The young Texas Tech wide out had enough game film to more than make up for his previously dinged up ankle.
What ensued, however, was what seemed to be a diva-in-the-making mother of all rookie holdouts. Crabtree wanted a big fat rookie contract. Negotiations stalled, and the holdout followed. By September ninth, the wide out had set a 49ers record by becoming the longest rookie holdout in the history of the franchise.
Fast forward to Crabtree's week-seven debut , where he made his first career NFL start against the Houston Texans and caught five passes for 56 yards and played more snaps than any other 49ers receiver in the game.
Fans would soon see Crabtree intently watching the teams defense from sidelines. Standing close to Mike Singletary, the diva had quickly become a teacher's pet.
Entering his first full year, Crabtree displays signs of serious NFL-quality work ethic and talent. Still, he combines it with the playful looseness that the great NFL receivers can often be counted on to bring.
4—Michael Robinson
The man who brings you the Robinson Report on 49ers.com is more than a backup running back, fourth-string quarterback, and a special teams performer. Heck, there's a reason he's the special teams captain, after all.
He clowns around with the whole team, and the interviews he conducts are priceless.
On the field, Robinson's contributions can seem insignificant at times. 86 rushes for 289 yards over a four-year career impresses almost no one.
With the addition of rookie Anthony Dixon, many have speculated that Robinson's roster spot is in jeopardy. This great game of American Football, however, is about much more than an individual statistical accomplishment.
Robinson was not made Special Teams Captain on accident, and if his playful team-first-mentality way of being with the 49ers prevails, I suspect his roster spot will too.
3—Mike Singletary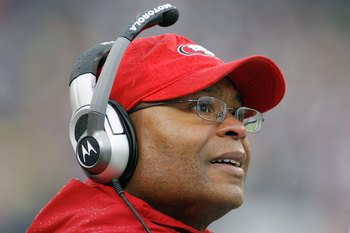 Can a head coach of an NFL team be a colorful character? Sure. What if said head coach is a ten-time Pro Bowler, two-time Defensive Player of the Year, and first-year Hall of Fame line backing legend "Samurai" Mike Singletary?
Of course!
Again, I use the term loosely. Coach Singletary isn't likely to be on Dancing With the Stars or anything (that I know of) anytime soon, but he's not the Darth Vader many NFL fans like to vilify him as sometimes.
Still, his colors don't hide, and they don't run. The head coach has made a few things absolutely transparent about himself as a coach: physicality is a virtue to him; he wants a physical team, and he will have the physical style of play he desires executed to the best of his players abilities.
Coach Singletary isn't going to apologize; he want winners. Most 49ers fans understand—Mike Singletary is the cultural shift toward winning the 49ers have been looking for over the last decade or so.
Singletary is from the old school. He would rather play with ten men, then put eleven in if one's heart is not in it. And if someone can't understand the team mentality, they can hit the showers.
He's intimidating and all; but his heart is not cold, and he bleeds as red as any man does. He cares about his players and is not happy unless they have done their absolute best to succeed and win as a team.
Coach Singletary has "champion" written all over him, and he exudes class and confidence with his every movement. The 49ers are quickly becoming a team in his image, and he has as much character as any of the players looking up to him.
2—Vernon Davis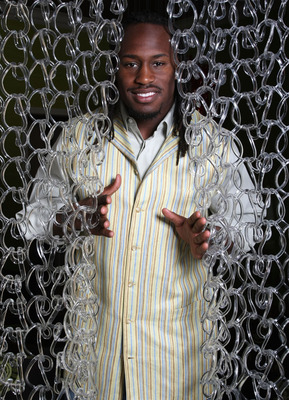 Drafted as the highest paid tight end at the time, Vernon Davis isn't very short on confidence these days. Used as an aggressive blocker and not much more over his first few years in the league, whispers of "bust" were heard around the NFL.
After being banished to the locker room in Mike Singletary's first game as head coach, and labeled a problem child thereafter by the media, Davis turned his image around in one off-season.
Not one to pipe down, he became an outspoken team leader and Singletary soon rewarded him with a captaincy.
The professionalism Davis has brought off the field as well has been remarkable. From showing up (and showing off) for OTAs to surprising Play 60 winners at Cabrillo Middle School in Santa Clara, he has been nothing but a lucky rabbit's foot.
His up-beat personality and full tank of positive energy led him to thirteen touchdowns last year, tying Antonio Gates for total touchdowns in a season for a tight end.
On a separate note, he also took over the Robinson Report in December to stir up a little inter team rivalry before the college bowl games last year.
But there is yet another, more literal way and reason to consider Davis as a colorful character: his artwork.
Vernon was a studio art major at the University of Maryland, and continues painting and supporting the arts today. According to the San Francisco examiner, the San Francisco Unified School District is creating a scholarship in his name to provide tuition to developing young artists.
Really though, it's all just another part of the creative magic the budding (super?) star tight end brings—on, and off the field.
1—Joe Staley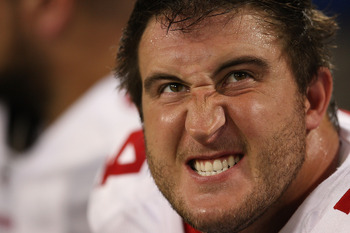 Fans of the "Joe Show" on the TV-49 segments from the team's official website (www.49ers.com) have seen this lighter side of the projected starting left tackle.
Whether it's clowning around with Joe Nedney, grilling rookies Anthony Davis and Mike Iupati, or picking on his "best friend on the whole football team" Alex Smith, Staley makes sure the game is exactly that—a game.
But on game days, Staley brings it. The former first-round pick mashes ends and rushers forcefully. Standing as the offense's incumbent left tackle, guarding Smith's blindside is his top priority, even if he does pester the guy with a microphone to the face every once in a while.
On the offensive line—a unit that must function harmoniously—a light heated goof ball who can tear your head off makes a great anchor, and that's our Joe Staley.
So What?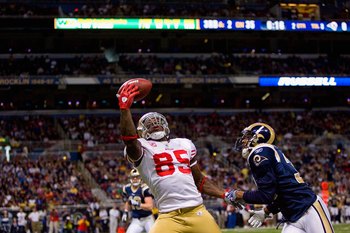 Bill Walsh once said that " If you can get everyone to laugh together, you can get everyone to get very serious together." Good atmospheres like this mean good performances by a team.
In Pulp Fiction, The Wolf says "Just because you are a character, doesn't mean you have character." Well, the 2010 49ers laugh together, and they are characters with plenty of character.
Sure, there are guys that could and probably should have made this silly little list. Joe Nedney, Takeo Spikes, Alex Boone—the list could go on an on. These five make their mark here, and now, however.
The team leaders of right now and tomorrow are plain to see. In their smiles, and jokes; on the field, and off it; in the locker room and around the facilities; they keep it all in perspective.
Football is a serious business, a dangerous sport, and a grueling competition. When it's all said and done though, it's still nothing more than a great American game.
For some good chuckles and laughs, see the clips referenced at http://www.49ers.com/media-gallery/video-channel-tv49.html
Keep Reading

San Francisco 49ers: Like this team?