The Reds: Liverpool FC's Busy Off Season Looks to Erase Horrid Campaign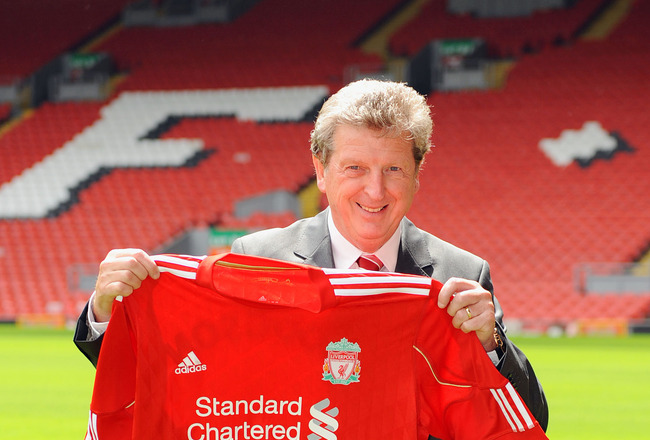 After a disastrous campaign in the English Premier League in which they finished seventh and missed out on immediate qualification to European club competition, Liverpool made some drastic changes to avoid a repeat performance.
Liverpool had a busy off season to ensure their next season puts them back as one of the four big teams in England.
Roy Hodgson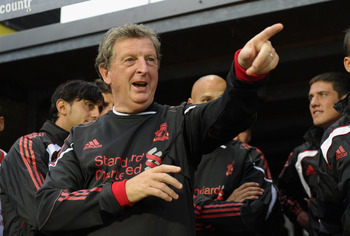 Roy Hodgson was the first commitment by the Reds to change the attitude in their current clubhouse.
It took a lot of guts to get rid of Rafael Benitez who was crucial in creating the 'Spanish' team within the English Premier league.
Benitez became the first scapegoat after the agonizing seventh place campaign, and was replaced by Hodgson who has a history of getting the best out of players.
He comes off a very successful campaign with Fullham.
Milan Jovanovic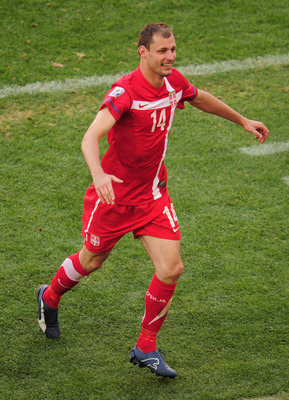 The Serbian player who scored the game winning goal against Germany in the group stage, signed with Liverpool in July.
Jovanovic had a very successful World Cup campaign and showed great excitement in arriving in Liverpool from Standard Liege.
He is set to bring speed and control to the Liverpool midfield.
Joe Cole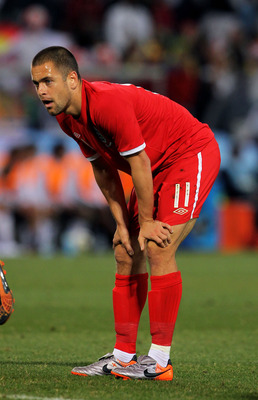 After a disappointing World Cup in which Cole played only 45 minutes, he returned home to find his former club, Chelsea, refusing to renew his contract.
The former wonder boy of English football was left on the market for almost nothing as Liverpool and Tottenham fought for the rights of his contract.
The 28-year-old ended up in Liverpool where he will be important in imposing his experience in the weakened midfield.
Steven Gerrard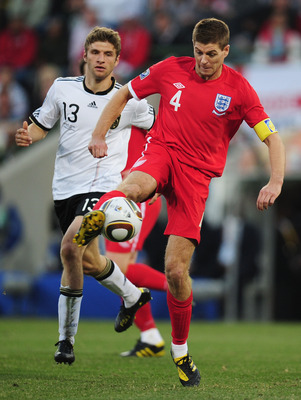 Steven Gerrard risked breaking the hearts of Liverpool fans around the World when he considered leaving during the off season.
Gerrard, undoubtedly the most popular player with Liverpool fans and the leader of the Reds, announced that he will remain with the team.
Gerrard has been greatly impressed by the commitment of his new manager and has expressed great interest in playing with his English national team teammate, Joe Cole.
Javier Mascherano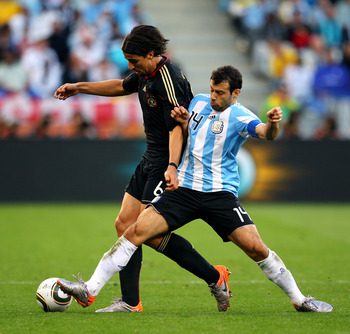 Javier Mascherano is unlikely to stay in Liverpool after being heavily courted by Inter Milan during the off season.
Mascherano has not had contact with is new coach and is likely to follow Benitez to Inter Milan as he replaces Jose Mourinho who is now coaching Real Madrid.
No official offer has been made by Inter Milan and Mascherano has not announced he is leaving the English team.
Fernando Torres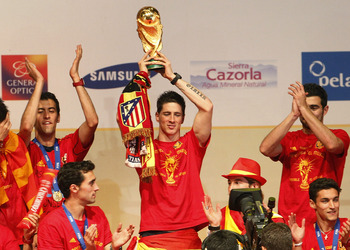 The transfer rumors for Torres have been going for years, especially as the Liverpool season continued to turn sour.
Torres' disappointing run int he World Cup and the injury he suffered in the final have been able to ward off some of the rumors.
Torres has been courted by Manchester City, Barcelona, Inter Milan, and Chelsea.
Torrres has not said he will remain in Liverpool, but he has not shown any preference for his suitors.
If he leaves, he will most likely join David Silva in Manchester City.
Final Analysis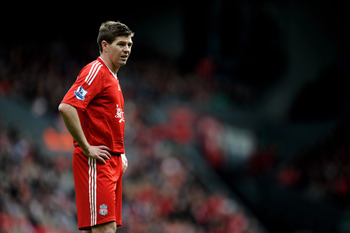 The Reds have a lot of world class talent in Gerrard, Kuyt, Cole, Torres, Maxi Rodriguez, and Martin Skrtel in the back. They also have one of the best goalies in the world in Pepe Reina.
Hopefully Hodgson will be able to bring these talented players together in a way that is more beneficial than the way Benitez was able to do.
The Reds never quite recovered from losing the strong presence of Xavi Alonso in the midfield but Joe Cole and Jovanovic may be able to provide that center of control again.
With Torres coming off yet another serious injury, Liverpool may still be missing the explosiveness to truly become contenders, as no player on their team will be a target for defenders.
Keep Reading

Liverpool: Like this team?