2010 NFL Power Ranking: Which Player Had the Most Damaging Offseason?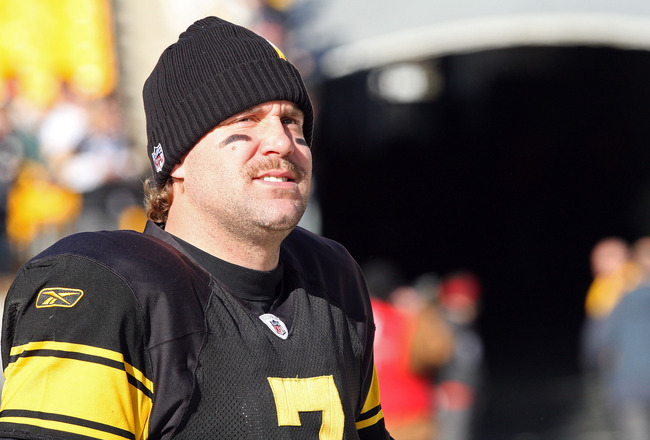 Every offseason, there are NFL players who make news in the worst kind of way. Some create headlines with criminal activity, while others create them with plain stupidity.
This year has been no different. There have been plenty of players who are being talked about for all the wrong reasons. These are the Top 10 power rankings of the players who have done the most damage to their reputations (and to others) during the offseason.
No. 10 Vince Young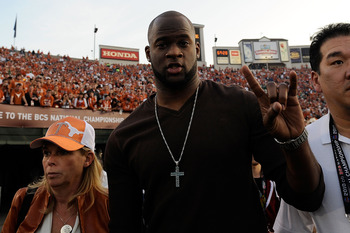 After last year's big comeback performance by Vince Young, it looked like he was finally "getting it" about how to be a professional. And then came the offseason.
In early June, he was cited for assault after punching a man in a Dallas strip club. The fight was allegedly started after the man expressed his disdain for the University of Texas.
Young proved that he is still immature, and he still has some growing up to do. He lost some respect this season for not being able to control his emotions.
No. 9 Chris Simms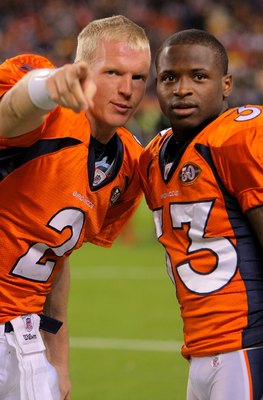 Another Titans quarterback makes the top ten.
Simms was arrested in late June in New York City for driving under the influence of marijuana. Later, he said police had misunderstood him and that he had only been smoking cigarettes.
Regardless of what Simms was doing, it sounds like his mind wasn't on football. It sounds like he needs to get his priorities straight.
No. 8 Robaire Smith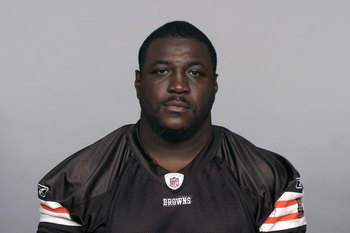 The Browns defensive end was recently charged with carrying a gun in his luggage in an airport in Michigan.
Although it was only a misdemeanor, even non-rocket-scientists know that is illegal. Smith makes it to number eight with stupidity.
No. 7 Johnny Jolly
Jolly was arrested in 2008 in Houston, Texas for possession of codeine. The Green Bay defensive end has been suspended for the whole year (and possibly longer) from the NFL.
The NFL suspension isn't what should worry him, though. It's the 20-year prison sentence he's facing that is the most troubling.
No. 6 Phillip Merling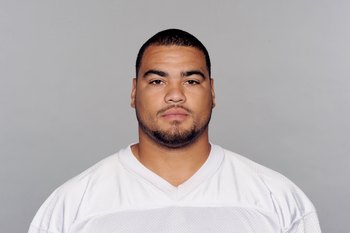 The Dolphins defensive end has been charged with felony battery of his pregnant girlfriend after an incident in late May.
Merling is claiming "not guilty," but if the allegations are true, there are a lot of people who will lose all their respect for him.
No. 5 Brian Cushing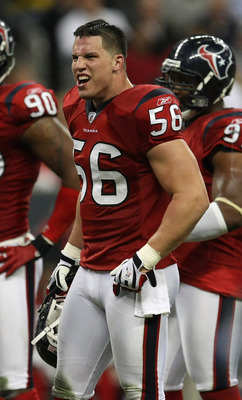 The allegations of steroid abuse surrounded Cushing long before he played a down in the NFL. So it came as no surprise to some when he was suspended for four games this offseason after testing positive for a banned substance.
Cushing had a great year in 2009, but his performance will now always have an asterisk by it. And did anyone believe his denials at his press conference? The steroid question will follow him for the rest of his career.
No. 4 JaMarcus Russell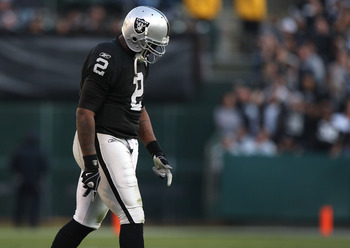 Oakland let go of Russell this offseason after they acquired quarterback Jason Campbell via trade with Washington. As if being released by the Raiders wasn't enough, Russell was recently busted for possession of codeine.
Speaking of bust, Russell now claims the top spot over Ryan Leaf as the biggest draft bust of all time. Russell's reputation is about as low as it gets right now, and it's doubtful if he will be seen in pro football again.
No. 3 Ben Roethlisberger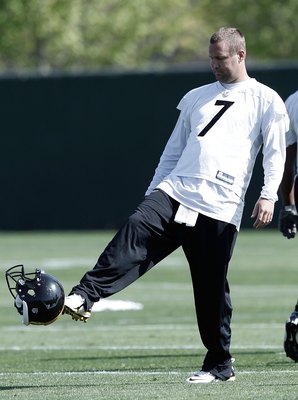 Another offseason, another sexual assault allegation against Ben Roethlisberger. What really happened at Big Ben's Bathroom Rendezvous in Georgia?
No matter what happened, Roethlisberger continues to show his immaturity, arrogance, and lack of good judgment. Even for Pittsburgh fans, it's difficult to cheer for someone who may have a seriously corrupted moral compass.
No. 2 Michael Vick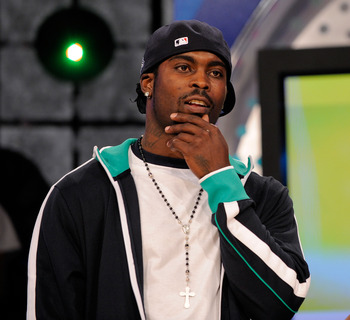 Does trouble follow Vick, or does Vick continue to make bad decisions? The latter may seem more likely to many people.
After the shooting at his 30th birthday party in Virginia Beach, Vick has denied any role in the altercation. While police are continuing to investigate, it appears unlikely that Vick will be connected with any crime.
With so much on the line for Vick in terms of his career, it was (at the very least) poor judgment to attend a party where his former partners in crime would be. Appearances and perceptions are much more touchy for Vick now, and he should be giving more thought about the scrutiny he is under.
No. 1 Albert Haynesworth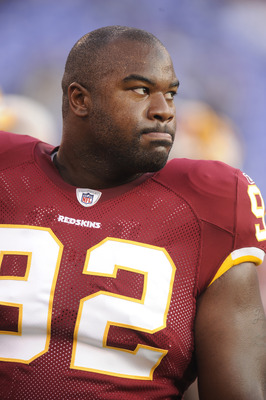 Unlike most in the power rankings, Haynesworth makes the list simply for being a malcontent.
After being paid $32 million for one season in Washington, he decided that he didn't want to play in Mike Shanahan's new 3-4 defense and especially not at nose tackle. Shanahan believes Haynesworth should be willing to play at any position for the amount of money he has already been given.
Many players for the Redskins and around the league have given their opinions of how distasteful Haynesworth's actions have been. No player in recent memory has stirred up as much animosity among players and fans as Haynesworth has managed this year. And that's why he takes his place as number one in the preseason power rankings.
Keep Reading