Top 5 NBA MVP Candidates for the 2010-2011 Season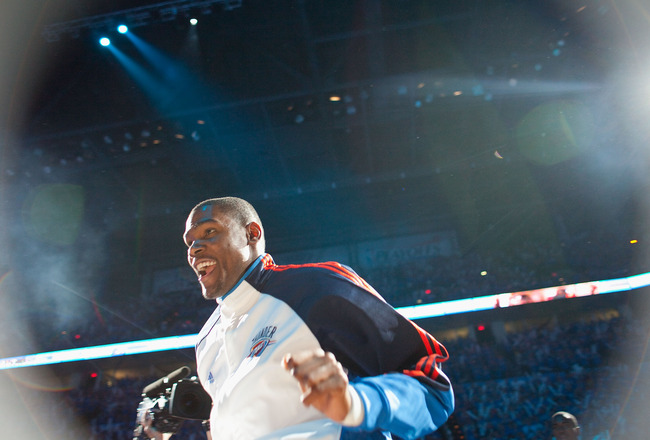 With LeBron James headed for Miami, it is almost certain that there will be a new MVP in the 2010-2011 season. The NBA's best will be competing for this luxurious award.
Who is next to capture the crown as the NBA's MVP?
Here is a list of my top 5 candidates for the prestigious, MVP.
5. Derrick Rose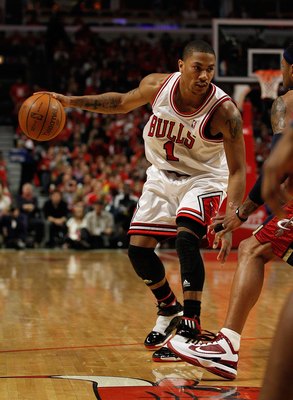 Derrick Rose is a stud. There's no doubting that. Now he's got a team around him that can really compete and play. With the acquisition of Carlos Boozer and Kyle Korver the Bulls look to be a top 3 team in the East.
With the Bulls potentially being this good, Derrick Rose's publicity can only get bigger. It is nearly impossible to keep him out of the paint and his jump shot made vast improvements last year. Now he is saying he has a consistent 3 point shot that he shoots with confidence. That's scary!
4. Kobe Bryant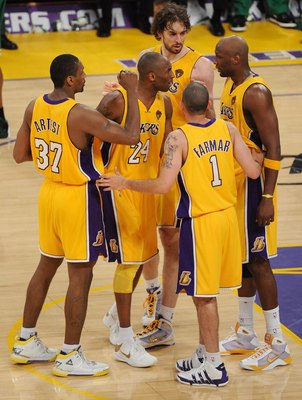 The leader of the repeat NBA champion, Los Angeles Lakers. Kobe Bryant's legacy continues to grow as he now has 5 NBA titles. He finally got his first MVP in '07-'08 and looks to add another as the Lakers dominance continues.
Kobe's scoring isn't the blistering 30+ ppg it used to be, but he may be more important now than ever. He draws so much attention from other teams that his teammates are constantly getting open looks. Not to mention, he has no conscience when it comes to hitting buzzer beaters and clutch game winners.
3. Carmelo Anthony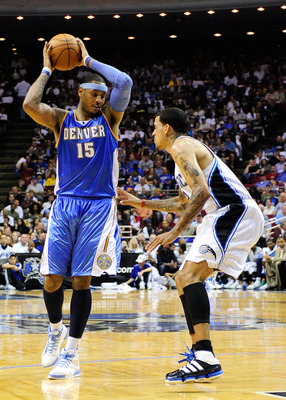 Carmelo, Carmelo, Carmelo. Carmelo Anthony may be the most skilled offensive player in the NBA. He can do everything. Shoot, spot up, post up, pull up off the dribble, drive to the basket and finish, and dunk on people.
His defense is pretty good when he wants to be. His fitness is the biggest obstacle. He came into the season last year in great shape and it showed immediately as he posterized Paul Milsap. If he can keep his fitness level good he can avoid fatigue and have another great season.
2. Dwight Howard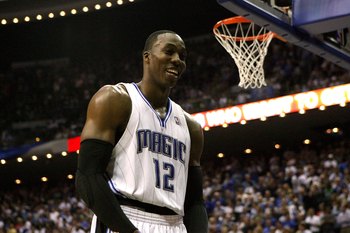 Dwight and his 3 point shooting companions should enjoy another successful season and a deep run in the playoffs. They also hope to enjoy the team's first NBA MVP award.
Superman can absolutely dominate a game in multiple ways. He has an improving offensive game that continues to show flashes of brilliance. His rebounding is a given. Oh, and he is probably the league's best defensive player.
1. Darko Milicic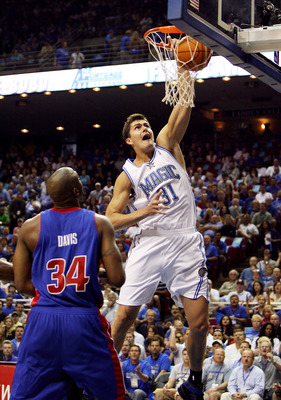 This guy has been an absolute MONSTER for the 6 years he's been in the league. I believe he's ready to take a step into greatness.
Hahahaha I'm only kidding. He's a bum. 4 years $20 million? Well at least that'll keep him cozy at night.
1. Kevin Durant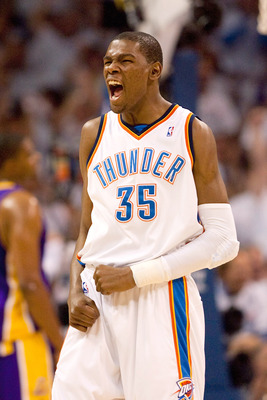 The Durantula! Last year he took a step into stardom. Next year he takes a step into history. Kevin Durant is undoubtedly the NBA's next up and coming star. KD took the OKC Thunder to a new level and even made an appearance in the playoffs last year. Now they look to build on the momentum.
With "King James" taking his talents to South Beach, no one is more valuable to his team than Durant. The youngest scoring champ the NBA has ever seen will benefit plenty from these super teams.
If the Thunder have another strong season this award should be Kevin Durant's to lose. Oklahoma City get ready for another exciting and potentially historic season!
Hope You Enjoyed!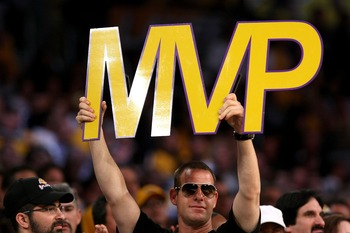 This was my first article and I hope everyone enjoyed it. Leave comments and feedback. Thanks!
Keep Reading

Oklahoma City Thunder: Like this team?