NFL Fantasy: Top Five Fullbacks To Make an Impact in '10-'11 Season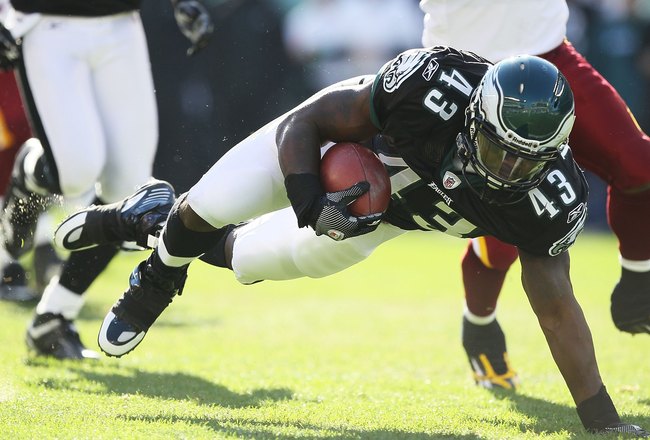 Hello, fantasy coaches!
The anticipation of another NFL season is rising right before us.
For those who use fullbacks in their fantasy draft, I wanted to give all of the owners out there a brief outlook on some key prospects for this upcoming season.
5. Le'Ron McClain: Baltimore Ravens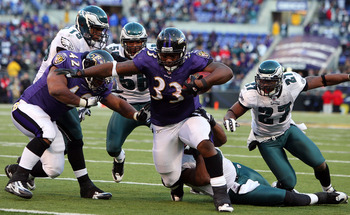 Without a doubt, Le'Ron McClain fits the bill as a supreme stud at the fullback position.
Coming off a stellar year with the Baltimore Ravens, McClain cleared the path for young superstar Ray Rice.
He had two rushing touchdowns in 2009 and had a 3.9 yards average carry last season. His numbers did drop from 2008, but that's because of a position change from running back to fullback.
Be sure to implement this rising star into your lineup this season. Baltimore has one of the best offensive lines in the business. With that said, Le'Ron will see a lot of repetitions come September.
4. Ovie Mughelli: Atlanta Falcons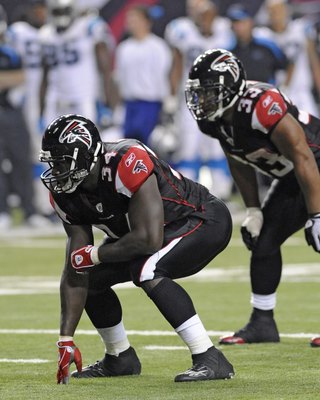 This beast was drafted in the fourth round by the Baltimore Ravens in the 2003 NFL draft.
Many considered Ovie Mughelli to be a scrub, others had him not making it to the big leagues.
Regardless, the future looks bright for Ovie.
Even though he has recorded only one touchdown, the Atlanta Falcons look to implement him more frequently into next years gameplan.
If I'm a fantasy shopper, I would try and grab Ovie Mughelli for 2010-2011 season.
3. Greg Jones: Jacksonville Jaguars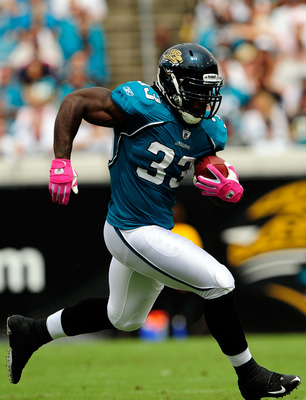 If Greg Jones keeps his position as a fullback in Jacksonville, you are sure to see his numbers increase.
With Maurice Jones-Drew leading the way as the go to running back, the only position I can see Greg Jones dominating is fullback.
Although he only had a few attempts with the ball in 2009, you can be sure to see Mr. Jones smashing defenders and opening holes for the Drew show!
2. Mike Tolbert: San Diego Chargers
Bringing down the house! This freight train has it all.
Mike Tolbert is going into his third season as a San Diego Charger. When you need someone on short yardage, this is your man.
Mike recorded great numbers as a fullback last year averaging over five yards a carry. He had 179 yards receiving as a fullback, and nailed 3 receiving TDs.
The future looks bright this year for Tolbert.
With the loss of LT this year, I believe the backfield will produce a new type of threat.
1. Leonard Weaver: Philadelphia Eagles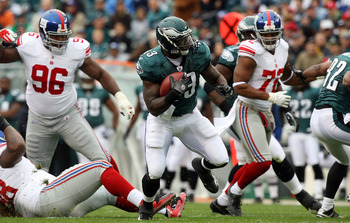 Who can forget about Leonard Weaver's outstanding season as a Philadelphia Eagle?
His numbers were next to perfect at the fullback position. He averaged 4.6 yards rushing and had 140 yards receiving.
He had a combined four touchdowns and played a huge factor in Philadelphia's run for the playoffs.
At 27 years of age, Leonard Weaver still shows that his stock is on the rise.
With many of the talented players gone in Philadelphia, the outlook for Mr. Weaver looks extremely promising.
Look for Leonard Weaver to captivate the field with big rushes and key touchdowns.
Keep Reading