MLB Trade Rumors: Players Who Could End Up on the Detroit Tigers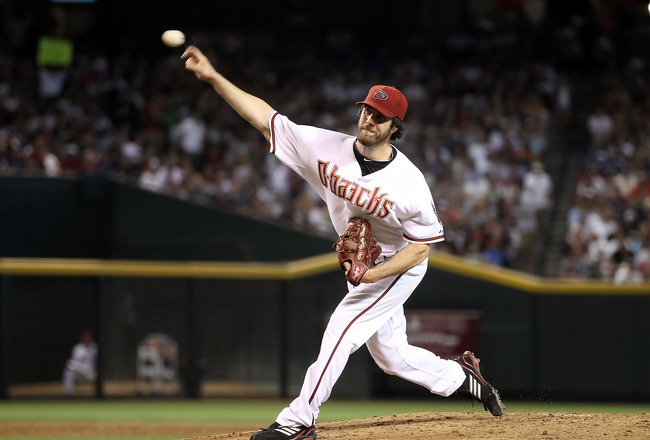 The MLB trade deadline is fast approaching.
With less than two weeks left before the deadline, teams are about to start making some moves. Teams in tight division races might react even quicker.
One of those teams is the Detroit Tigers.
The Tigers stumbled out of the second half gate, but they are in a very tight three-team division race.
Detroit has a lot of glaring needs and will be looking for pitchers and hitters.
The main targets seem to be starting pitching, relief pitching, and shortstop.
Jack Wilson, Seattle Mariners, Shortstop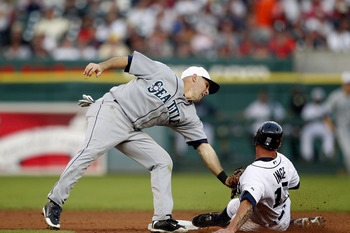 Jack Wilson has been rumored to be coming to the Tigers for the past four years.
There isn't a trade deadline or offseason where his name is not connected with Detroit.
This year is no different.
Wilson finds himself on a disappointing Seattle Mariners squad, and after an injury-ravaged and poor-hitting first half, he's a big part of that disappointment.
Wilson is hitting .252 with 10 RBIs.
Detroit already has mediocre shortstops, but could grab Wilson cheaply.
If the team trades for Wilson, it would not be the only move they make. Wilson would be used for depth purposes and would not be much of a risk.
Wilson could be a deal at the deadline, but don't be surprised to see Wilson in a waiver deal with some team in August.
Dan Haren, Arizona Diamondbacks, Starting Pitcher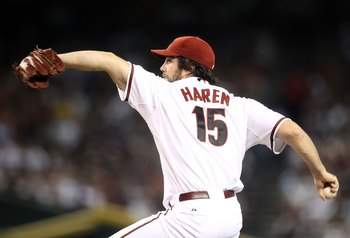 Dan Haren may be the hottest Detroit rumor making the rounds right now.
Word got out that Detroit sent scouts to watch his last start, indicating some level of interest.
Thus far, Haren isn't having a great year. His 8-7 record with a 4.60 ERA and 1.35 WHIP is nothing to be excited about.
But, based on his past, many think he is still worth the risk.
Detroit and Arizona have become very familiar over the past year.
Detroit traded the DBacks Edwin Jackson in a deal for Daniel Schlereth and Max Scherzer. Then, earlier this season, Dontrelle Willis was shipped off to Arizona as well.
With the lines constantly open between the teams, Haren could be the next. The question is, what would they have to give up?
Many feel Haren will command at least one high-level prospect at the AA or AAA level. The team has stated they want at the very least someone who can play at the major league level.
Detroit already has similar pitchers to Haren in their rotation. Scherzer, Jeremy Bonderman, and Rick Porcello all have the potential to do what Haren does.
Don't be surprised, if Detroit makes a deal, to see Armando Galarraga included.
Ryan Theriot, Chicago Cubs, Shortstop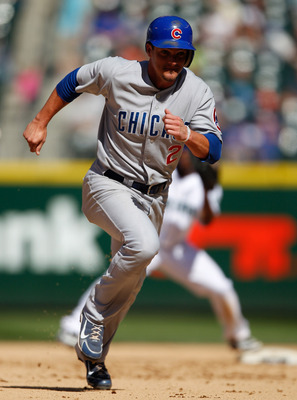 Ryan Theriot is another shortstop possibility.
It seems like the Cubs are getting ready to unload a good portion of their roster, and he'd be one to go.
Theriot is hitting .273 with 19 RBIs and 16 stolen bases.
He has played multiple positions in his career and could be a bonus utility player. The Tigers are always looking to fill spot starts at second base and shortstop.
He would be a better option than trading for Jack Wilson, but he may not be a huge upgrade over Ramon Santiago.
Theriot would add no needed power to the lineup as well.
Theriot may be available, but it would probably take one moderate prospect.
With two years left on his contract, he might not be worth going after.
Ben Sheets, Oakland Athletics, Starting Pitcher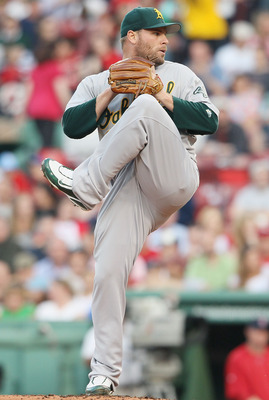 Ben Sheets is another starting pitcher having an off year.
The Oakland Athletics pitcher is similar to the previously mentioned Dan Haren.
Sheets has a 4.63 ERA and 1.39 WHIP in his first season outside of the National League. He is 4-8 and has only shown flashes of the pitcher he used to be.
Sheets has yet to go more than 7 1/3 innings and caps out after six innings most games.
Rumors have Detroit also scouting him lately, but they may be better off staying away.
An NL team might be the best destination for Sheets, and the A's have other players the Tigers may be better off going after.
Michael Wuertz, Oakland Athletics, Relief Pitcher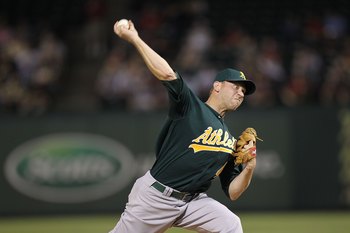 Originally on pace for the worst year of his career, Michael Wuertz is slowly getting back into form.
The Detroit Tigers are in desperate need of extra relief help, and now might be the time to buy Wuertz.
Like his teammate Ben Sheets, Wuertz has also been targeted by Detroit scouts.
Wuertz struggled early in the season with injuries and command, but he also has shown signs of finally being healthy again.
Wuertz had a career-best 2.63 ERA last season in relief. He may not ever hit those numbers again, but he has proven he is still solid.
At 31 years old, he's a cheap veteran who could fill in for Joel Zumaya's open setup role.
The team wouldn't have to give up tons and could rent Wuertz for just the remainder of the season.
Stephen Drew, Arizona Diamondbacks, Shortstop
Stephen Drew is another one of the mediocre shortstops that Detroit could use to fill in their open spot.
Drew brings a little more to the table in terms of power and reaching base than some of the others.
Currently, Drew is hitting .269 with four HRs and 29 RBI. He hit 21 HRs and 44 doubles in 2008. If the young SS can get back to those types of numbers, he'd be a nice addition.
Drew has struggled with a minor knee injury this season, but he has yet to miss significant time.
Drew is only 27-years-old, and if Detroit is confident in his abilities, he could be a staple for the future.
He hasn't lived up to the hype surrounding him when he entered the league, but he has still proven to be a decent major leaguer.
Drew has always been consistent in the field, which is much needed for the Detroit Tigers roster.
Drew won't come cheaply, but he might be worth it if the team feels he is beyond a short-term fix.
Kelly Johnson, Arizona Diamondbacks, Second Base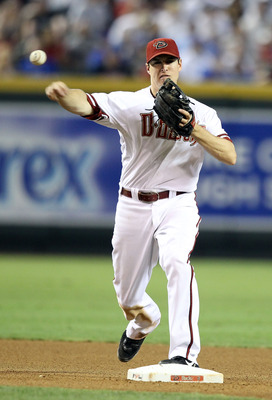 Much like his teammate Stephen Drew, the Tigers could have a high interest in second baseman Kelly Johnson.
Johnson is having a career year, hitting .282 with 15 HRs and 45 RBIs.
The left-handed batter draws lots of walks and has decent speed. Johnson would be the ideal addition to the lineup as his fielding is also above average.
Detroit can always use lefty help, and Johnson would deliver.
However, at only 28-years-old, he would cost a decent amount.
Detroit needs to decide if Scott Sizemore truly is the second baseman of the future. If not, Johnson would be an ideal fit.
Other Possibilities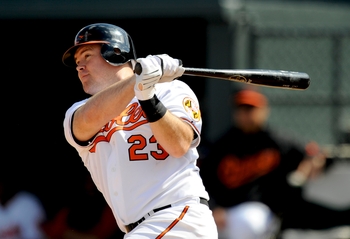 Many others have been mentioned in the same breath as the Detroit Tigers.
A player like Ty Wigginton, who could add power and play multiple positions, is also a possibility.
Relief pitchers like David Aardsma, veteran Octavio Dotel, Craig Breslow and closer Matt Capps are all options.
Detroit needs to decide how close they think they are to winning the division. If the Tigers feel they could make a run beyond the first round, some might be worth the risk.
If Detroit is not confident enough in what they have now, it might be better not to make a huge splash.
Detroit has had similar holes for the past four years. As the shortstop and pitching woes continue, would a quick fix truly make a difference?
Struggling veterans won't cost as much as young talent. Keep that in mind if Detroit stays away from players that would cost a lot more.
Unless a player says "future starter" to Dave Dombrowski, trading top prospects is not the way to go.
Over the past five years, Detroit has learned the quick fix doesn't always work.
Keep Reading

Detroit Tigers: Like this team?