Summer Transfer Window: The 10 Best Dribblers Who Might Be on the Move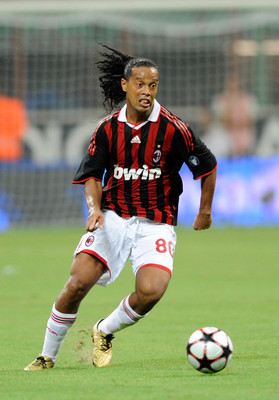 With the World Cup having drawn to an end, the transfer market is coming alive.
Whilst many teams want players of different styles, one type of player always in demand is the skilled dribbler.
A player who has the ability to run rings around defenders is a constant threat and is bound to create goal scoring opportunities.
So, here's a list of the best dribblers around who are likely to move clubs during the summer window.
10. James Milner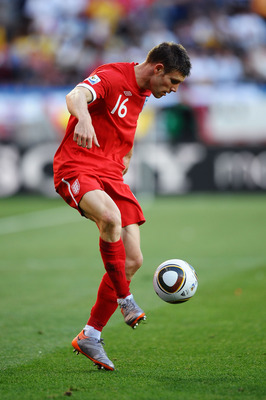 Milner doesn't have an array of step overs but he does have more than decent pace and skill, plenty enough to beat defenders.
Along with the rest of the England squad, Milner didn't have a successful World Cup, being substituted after half an hour of the opening match.
Domestically, Milner has fared a lot better. He was impressive last season for Aston Villa, and may well have earned a move to Manchester City.
The Premier League's Young Player of the Year has been the subject of an £18 million bid, a testament to his skill.
9. Joe Cole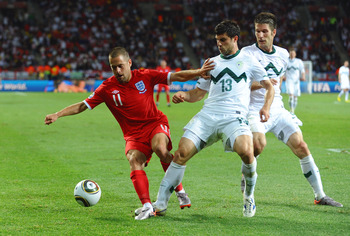 Arguably the best English skill player, Joe Cole is technically gifted and has a wide range of tricks that made him a regular in Chelsea's starting line up for seven years.
Much to large sections of the English public's displeasure, Cole was limited to a substitutes role in South Africa and could do nothing to prevent England crashing out early.
After failing to negotiate a new contract, Cole is looking for a new club. He won't have to look far with Arsenal, Tottenham and Liverpool all interested in signing the 29-year-old.
He has had his problems with injuries, but he'll be hoping a fresh start will allow him to get his career back on track.
8. Fernando Torres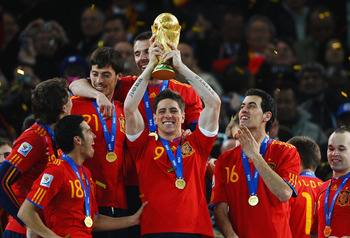 Fernando Torres didn't perform at the World Cup. He failed to score once and found himself on the bench by the end of the tournament.
He may be most well known for his goal scoring, but he is also deadly when running with the ball.
Using pace, strength and close control, Torres is good enough to beat any defender when he has the ball at his feet.
There are plenty of rumours that Torres could be on the move, although he may well still stay at Anfield.
Recent injuries have meant that Chelsea are less willing to pay big money for Torres, however the likes of Manchester City may still be interested.
If he does move, it will only to be one of Europe's biggest clubs.
7. Arjen Robben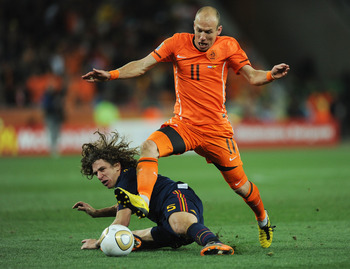 One of the stand out players of the World Cup, Arjen Robben also had a superb domestic season, helping Bayern to the Champions League final as well as to a domestic double.
A pacy and skilful player, Robben relies on brilliant close control and speed to beat defenders rather than complicated step overs.
As well as being a talented dribbler, Robben can also score spectacular goals. His efforts against Man United and Fiorentina last season are prime examples.
A return of five goals during the World Cup left Robben as joint top scoring and one of Europe's most wanted players.
With interest from Manchester City, Robben may be headed back to England, where he played for Chelsea for three years.
6. Mancini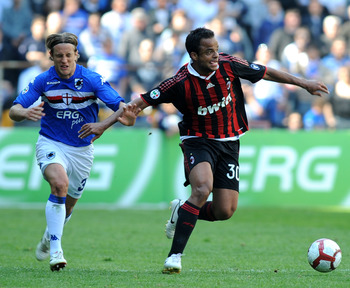 The 29-year-old Brazilian winger is famous for his skill set and ability on the ball.
He doesn't just play on the wing, he can also play at right back and both centre and attacking midfield.
After impressing for Roma, Inter paid €13 million for him in 2008. However, his lack of consistency, an issue throughout his career, failed to secure him a regular starting position.
He is wanted by Marseille, as well as by AC Milan, the club he was loaned to last season.
5. Zlatan Ibrahimovic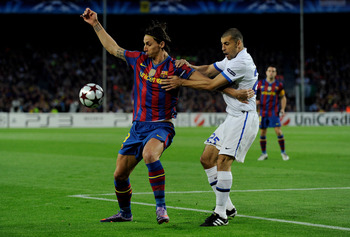 Ibrahimovic has expressed his desire to remain at Barcelona, but he may be forced to leave due to the clubs financial situation.
Either way, he is one of the best dribblers around. He has tricks and skills that allow him to fly past defenders and has a goal scoring record that is nothing to be ashamed of.
Regarded as being a bit lazy, when Zlatan gets into a game he is bound to make an impact.
Linked repeatedly to Chelsea and Manchester City, as well as AC Milan, Ibrahimovic may have no choice but to move, however much he doesn't want to.
4. Robinho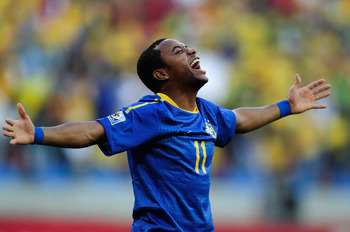 With explosive speed and feet as quick and skillful as any in the World, Robinho both scores and sets up goals.
After a successful stint at Real Madrid, Robinho hasn't flourished at Manchester City and was loaned back to Santos, his first club.
He played well for Brazil during the World Cup but may be on the way out of Eastlands, with interest from Milan and Shakhtar Dontesk.
Despite being injury prone and having a bit of a temper, Robinho and his skills will be in high demand this summer, and rightly so.
3. Kaka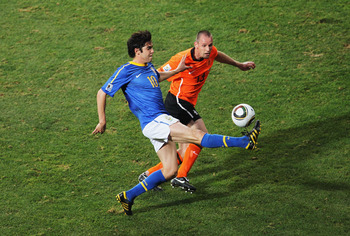 The Brazilian maestro hasn't had the most successful year at Real Madrid after transferring from Milan.
Despite his lack of success this year both for Real Madrid and Brazil, Kaka remains one of the games greatest talents and most dangerous midfielders.
As well as his ability to ghost past defenders, Kaka also has a deadly long pass and the ability to score from long range.
If anyone can afford him, Kaka would be an excellent buy. Considering Madrid paid €68.5 million just a year ago, they may be unwilling to let him go.
2. Sergio Aguero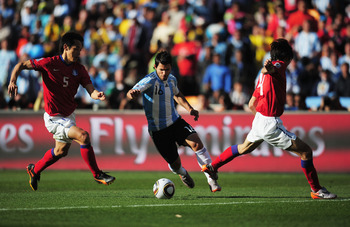 The 22-year-old from Argentina is something of a prodigy. He made is Argentinian league début at the age of 15 years and one month. By the age of 18 he was playing for his country.
He has the confidence to run at defenders, however good they may be, and he has the speed and skill to beat them.
With the guidance of Maradona, his father in law, and also a player of a similar style, Aguero is already wanted by some of Europe's biggest clubs.
Atlético Madrid seem determined to keep him, but he has said that he would like to play for Chelsea.
1. Ronaldinho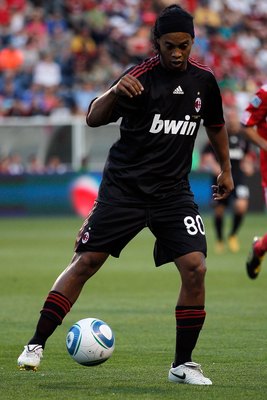 The most recognisable dribbler of the modern era, many think Ronaldinho is past it.
Whilst he is no longer the best player in the world, as he once was, he still has some of the best tricks and skills which allow him to make the best defenders look like school kids.
After four years at Barcelona during which he won five trophies and a host of personal awards, Ronaldinho had an injury plagued season which led to his departure from Barca.
In recent times he has rediscovered his form for AC Milan, but he may be on the move again, despite Milan's attempts to keep him.
Aside from his skillful dribbling, Ronaldinho is also a free kick specialist regularly scoring from well outside the box.
With reported interest from both Flamengo and LA Galaxy, Ronaldinho will be a catch for whoever decides to snap him up.
Keep Reading