NFL Rookie of the Year: Surprise Candidates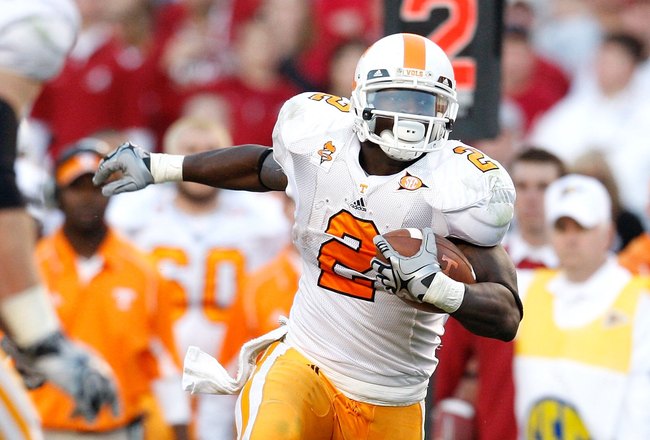 One of the many beauties of the NFL is once you get into training camp it doesn't matter if you were drafted in the first round or were an undrafted free-agent signee.
Looking at the list of previous rookie of the year winners which includes players such as Emmit Smith, Barry Sanders, Marshal Faulk, Randy Moss, and Ben Roethlisberger among others it's clear that being rookie of the year is an honor.
Ahead are five players I think have a chance to be surprise winners of the offensive Rookie of the Year award.
Jermaine Gresham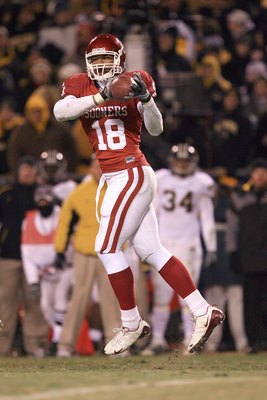 In 2008, Gresham was an elite tight end for one of College Footballs elite programs. He was considered a top 10 pick but that was before he missed all of 2009 with a knee injury.
Standing at 6'5" inches and weighing 260 pounds Gresham suffered a torn ACL before his senior season.
In his junior season, as Heisman trophy winner Sam Bradford's top target, Gresham had 66 receptions for 950 yards and 14 touchdowns. His combined total of 14 touchdowns in '09 and 12 in '08 were five short of Oklahoma's record total of career receptions for touchdowns.
In 2010, Gresham will join the Cincinnati Bengals in their quest to reach the playoffs for the second year in a row.
The Bengals reached the playoffs last year on the back of running back Cedric Benson and their stout defense. The high-flying offense we are used to seeing out of Cincinnati was not there due to a lack of weapons outside of Chad Ochocinco.
The Bengals added Antonio Bryant in free agency and Jordan Shipley in the draft along with Gresham to give Carson Palmer some more weapons to work with.
Carson has never had a talent like Jermaine at tight end before so if he can remain healthy he could prove himself to be very valuable. Therefore giving him a chance to win Rookie of the Year.
Arrelious Benn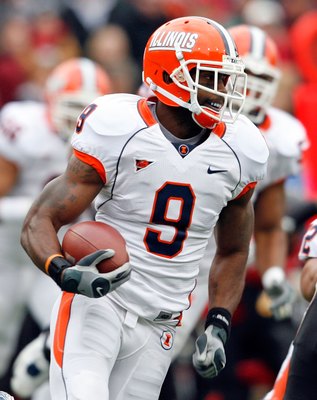 At 6'2" and 220 lbs, Arrelious Benn has good size for a receiver.
Benn's best season in Illnois came in 2008 when he had 67 receptions for 1,055 and 3 touchdowns. He was primed for a great season in 2009 but the Fighting Illini went through a lot of trouble with their quarterback situation so his production dropped to 38 receptions for 490 yards and 2 touchdowns.
Despite the difficulties, Arrelious Benn was considered one of the best receiver prospects in the draft and was selected 39th overall by the Tampa Bay Buccaneers.
He will join a Buccaneers receiver core that doesn't feature much excitement. Antonio Bryant, the teams most productive receiver last season, bolted for the Bengals in free agency so Benn will battle for the No. 1 receiver position. It's important that Benn comes in ready to play so he can become a trusted option for second year quarterback Josh Freeman.
Ben Tate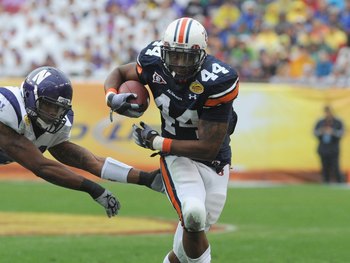 Before last season the Texans thought Steve Slaton could be their feature back but he averaged only 3.3 yards per carry before being hurt in week 12 and spent the rest of the season on IR.
So the Texans went into the draft in need of a running back. Their answer was Ben tate at 58th overall.
In Tate's four-year career at Auburn he rushed 678 times for 3,321 yards and 24 touchdowns.
Ben also did a great job getting his name out there during the NFL Combine.
Tate was top three for running backs in the 40-yard dash, bench press, vertical jump, broad jump, and the 20-yard shuttle.
The Texans seem to be ready to make the playoffs for the first time since coming into the league in 2002 and Ben Tate should be a big part of their success.
Golden Tate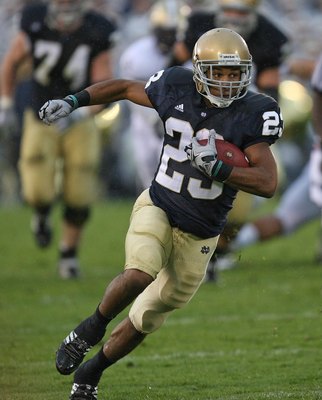 Golden Tate may be a long shot to win Offensive Rookie of the Year but he does have a shot.
Golden was one of the bright spots on a often talked about Notre Dame team. As Jimmy Claussen's go-to target he had 93 receptions for 1,496 yards and 15 touchdowns. Those are huge numbers.
The problem for Tate will be whether or not Seattle can figure out their quarterback situation.
Matt Hasselback seems to be the starter going into preseason but his Pro Bowl days seem to be behind him. The Seahawks traded for QB Charlie Whitehurst to challenge Hasselback for the starting spot. Whoever ends up with the starting job they should find Golden Tate as a reliable option next to TJ Houshmanzadah.
Montario Hardesty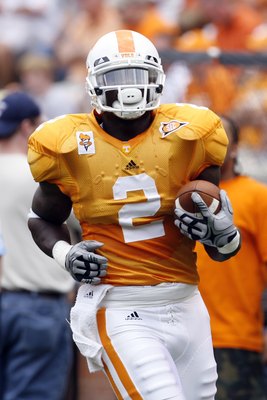 Some teams in the NFL draft shied away from drafting Hardesty because of the injuries he suffered early in his college career.
But his very productive senior year was enough to convince the Cleveland Browns that he was worth the risk.
Hardesty played in all 13 games for the Volunteers and rushed 282 times for 1,345 yards and 13 touchdowns. He also had 25 receptions for 302 yards and a score. It was obvious to the Browns front office that if Hardesty was healthy he would be very, very productive.
Heading into training camp Hardesty will battle veteran Jerome Harrison for the starting spot.
Harrison is much smaller than Hardesty standing at 5'9" and weighing 205 lbs. Harrison was a huge part of the Browns four game winning streak to end the season but Hardesty has a chance to oust Harrison for the starting spot because of head coach Eric Mangini's tendency to want to use bigger backs.
Keep Reading