Madden NFL 11 Player Ratings: Evaluating St. Louis Rams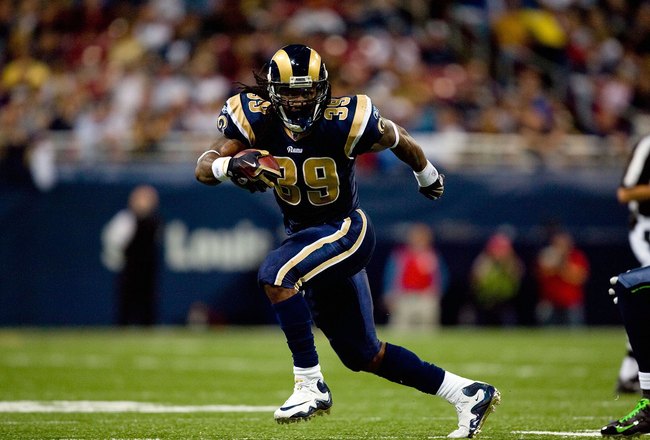 In today's society, we are constantly surrounded by numbers of various forms. Whether that be how much time you have before your project deadline, or how many calories are in that slice of pizza, numbers are an intricate part of our lives.
As sports fans, we are all enticed by statistics. While they can't explain everything, it is a tangible tool that can help identify a team or player's strengths and weaknesses. As many would say—you can't argue with statistics.
On the other hand, ratings and rankings are always a very debatable issue.
Every year, EA Sports' Madden NFL, the popular video game franchise, comes out with a "deeper" edition. Accompanying it, comes updated rosters with newly revised player ratings.
Gradually, the company is releasing team-by-team ratings in order to maintain the suspense. For some strange reason, these mere ratings are already amongst the hottest discussion topics in the football world.
In fact, ESPN, the so-called world wide leader in sports, has its own articles being published on the matter. Honestly, is there nothing better to talk about?
Nonetheless, here are my evaluations of Madden 11's ratings for the St. Louis Rams.
Quarterbacks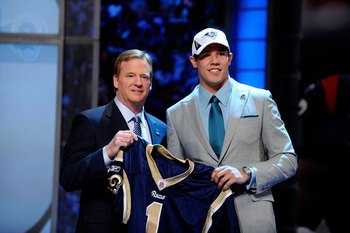 Ratings:
Sam Bradford: 80
A.J. Feely: 66
Keith Null: 60
I felt that the designers gave Bradford, this year's No. 1 overall draft selection, an appropriate rating. He possess remarkable instincts and a great arm that will give him the opportunity to develop into an elite quarterback.
Rams fans better hope that Bradford can make a fluid transition to the pros, as we can all see they have little talent behind him.
Running Backs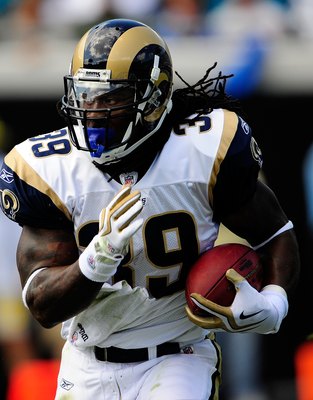 Ratings:
Steven Jackson: 95
Mike Karney: 85
Kenneth Darby: 66
Chris Ogbonnaya: 64
Steven Jackson, the team's best player, was given his due respect as the game's fourth-highest rated running back.
Moreover, Mike Karney's rating displays his great lead blocking ability.
Wide Receivers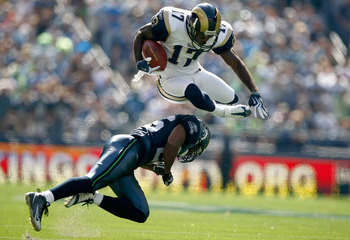 Ratings:
Donnie Avery: 75
Brandon Gibson: 71
Mardy Gilyard: 70
Laurent Robinson: 70
Brooks Foster: 69
Keenan Burton: 67
Danny Amendola: 67
I believe this is a very accurate portrayal of the Rams' wide receiver situation. They have no legitimate No. 1 receiver, and few proven players at all.
Tight Ends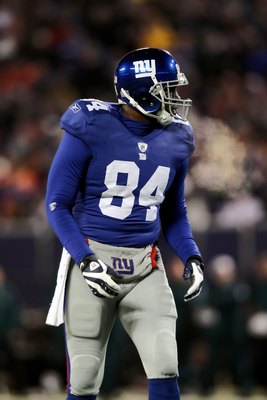 Ratings:
Darcy Johnson: 69
Billy Bajema: 68
Michael Hoomanawanui: 66
Daniel Fells: 63
It's hard to imagine, but the Rams' tight end issues are even worse than their wide receiver ones. These ratings clearly display that.
Offensive Line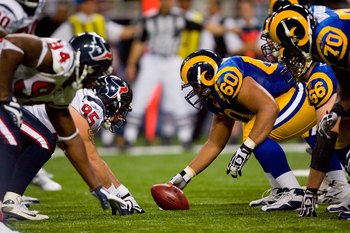 Ratings:
LT Jason Smith: 83
LG Jacob Bell: 85
LG Mark Setterstrom: 73
C Jason Brown: 89
C Hank Fraley: 78
RG Adam Goldberg: 76
RG John Greco: 75
RT Roger Saffold: 71
RT Phil Trautwein: 60
Again, I felt that these were very fair ratings. Jason Smith and Jacob Bell form a solid left side, and Jason Brown is the sixth-highest rated center in the game. The real problems lie on the right side.
Defensive Line
Ratings:
RE James Hall: 76
RE Chris Long: 75
RE C.J. Ah You: 65
DT Fred Robbins: 80
DT Clifton Ryan: 77
DT Gary Gibson: 68
DT Dorell Scott: 64
LE Victor Adeyanju: 69
LE George Selvie: 66
LE Hall Davis: 64
For the most part, I felt that EA Sports rated this porous group just right. Chris Long, a former No. 2 overall selection, was a bit underrated in my mind. Sure, he hasn't met his high expectations. However, he had five sacks last season and has been solid against the run. I would have boosted him up a few points.
Linebackers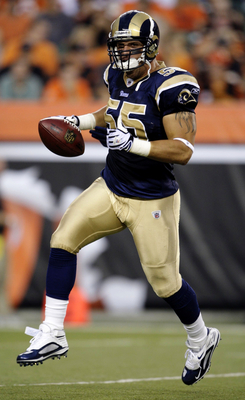 Ratings:
ROLB Nail Diggs: 74
ROLB David Vobora: 68
MLB James Laurinaitis: 85
MLB Dominic Douglas: 56
LOLB Bobby Carpenter: 70
LOLB Chris Chamberlain: 63
LOLB: Larry Grant: 60
I'm glad to see Laurinaitis receiving the praise that he's earned. Last season, he registered 120 tackles, two sacks, a forced fumble, and a pair of interceptions.
Cornerbacks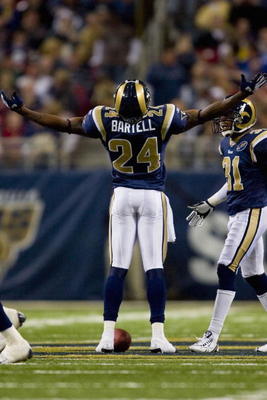 Ratings:
Ronald Bartell: 81
John Murphy: 70
Bradley Fletcher: 68
Quincy Butler: 66
Justin King: 63
I believe these ratings reflected their concerning issues at cornerback. Aside from Bartell, who is a very solid player, they have little else.
Safeties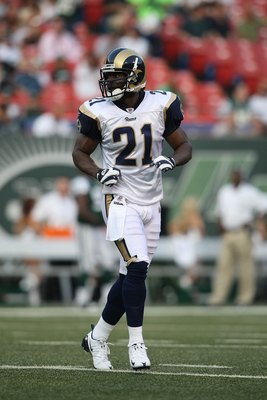 Ratings:
FS Oshiomogho Atogwe: 92
FS Kevin Payne: 71
FS Craig Dahl: 67
SS James Butler: 80
SS David Roach: 63
Again, I thought that the game developers did a great job, highlighting Atogwe's all-around talents.
Note: Under the game's original roster, Oshiomogho Atogwe will appear as a free agent. In reality, he agreed to a 5-year contract with the team last month. In order to acquire him, simply run an online update or meddle with the roster management.
Special Teams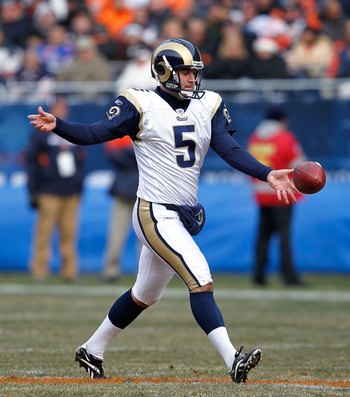 Ratings:
P Donnie Jones: 94
K Josh Brown: 87
Can't argue much with Jones, as he is one of the top punters in the league. However, I would have docked Brown a couple of points.
Overall Rating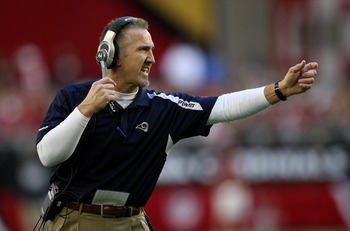 The Rams hold the worst team rating (66) in the game. Of course, that's what we should all expect after they won only six games in the past three years. For comparison purposes, teams such as the Lions, Buccaneers, and Bills share similar ratings.
Madden 11 Overview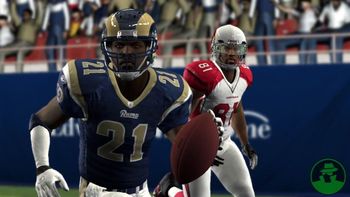 I, myself, am not much of a gamer, as the latest version of the game I own is Madden '05 on the original Xbox. I'd much rather go outside and play actual football, as opposed to moving my thumbs around in a virtual world.
Nonetheless, based on what I've read, like always, Madden decided to make this year's edition a "more exciting experience" and it is set to be the "best football game ever."
The game is officially scheduled to release on August 10, 2010. It will be available on the Xbox 360, PS3, Wii, PSP, and PS2 consoles.
Moreover, Gamestop is having a pre-order promotion for the game. If you're interested, don't forget to check that out.
Of course, most importantly, the real football season kicks off in just under two months, when the Minnesota Vikings head down to New Orleans to take on the defending Super Bowl Champ Saints in a rematch of last year's unforgettable NFC Championship Game.
Be sure to tune in to NBC on Thursday, September 9th at 8:30 PM ET as you won't want to miss it!
Keep Reading

St. Louis Rams: Like this team?