2010 MLB Trade Rumors: L.A. Dodgers Potential Trade Moves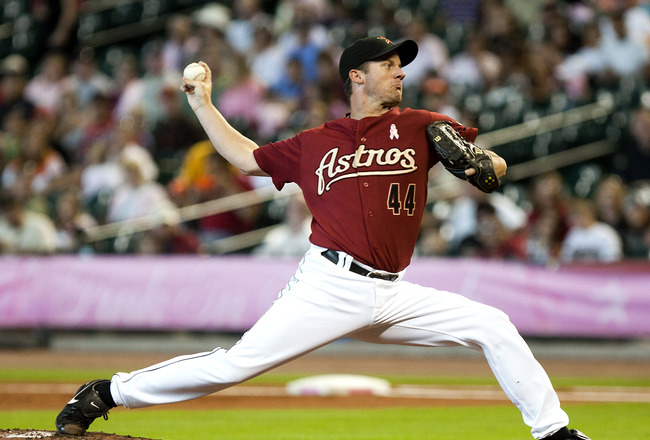 The MLB trade deadline is just two weeks away and talks are beginning to heat up around the league.
This year's deadline is sure to be filled with sellers as a lot of teams are looking to free up cap room in an ever-struggling economy. Despite a meager bank account and not many prospects for improvement, the Dodgers view themselves as buyers.
The lack of a solid starting rotation has prompted the Dodgers to reach out to several teams regarding pitching, but the Dodgers seem unwilling to part with core talent. However, with pressure mounting and GM Ned Colletti sweating, those "No's" might just be "Not yet's."
Here are a few possibilities for Dodger trades, although any talks of the Dodgers making moves may be like panning for gold in a tar pit.
James Loney, Kenley Jansen for Roy Oswalt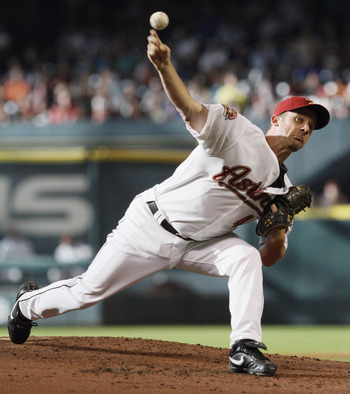 Several teams have contacted the Dodgers about the availability of James Loney
Thus far any discussions including the first baseman have been futile, but with the Dodgers' pitching staff already giving up 15 runs in the first two games following the All-Star break, the hold the Dodgers have on Loney may be getting weaker.
The Dodgers also have an impressive pitcher in their Double-A system by the name of Kenley Jansen. The fireballer is 4-0 with a 1.80 ERA and 45 strikeouts in 20 innings pitched.
If Jansen continues to put up solid numbers for the Chattanooga Lookouts, while showing big-league stuff, he may gain further attention from several teams looking to bolster their pitching.
While the Dodgers usual philosophy is to hold on to future talent, the more than 20 years without a World Series championship may be weighing heavily on the franchise.
Jansen currently owns a spot on the 40-man roster, so dealing him along with an established starting position player will free up a roster spot and some cap room for a big name pitcher, such as Roy Oswalt.
Trade talks have surrounded Oswalt most of the season following headlines that Oswalt mentioned he was willing to waive his no-trade clause for a playoff contender.
Oswalt is still owed $15 million for the remainder of this season and $16 million for next season.
The big question is: Can the Dodgers afford Oswalt with Manny Ramirez still on the roster?
The answer: Well, maybe. Manny's contract consists of deferred payments over the course of the next few years. Part of the agreement between the Dodgers and the slugger was a higher dollar figure in exchange for time to pay it. Like a loan with interest, the Dodgers are paying off Manny slowly.
Therefore, the Dodgers may have just enough flexibility to deal Loney, who is currently on just a one-year contract, along with a decent pitching prospect, to land Oswalt.
Several teams the Dodgers have contacted inquired about Chad Billingsley. However, dealing the starter wouldn't get the Dodgers far, as they would find themselves still without five bonafied starters.
Finally, the Dodgers have plenty of veterans at the Triple-A level that could fill in if need be. Dealing Jansen could come back to haunt them, but I'm sure they hear fans yelling, "What have you done for me lately?"
Jamey Carroll and a player to be named for Lance Berkman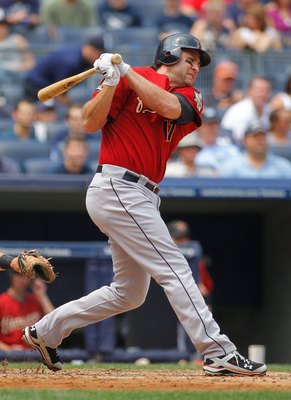 It appears as though the Dodgers and Astros have a lot of potential trade moves between them.
With the Astros now having James Loney, according to the last slide, they would be able to deal long-time Astro Lance Berkman.
Berkman, in the wake of Oswalt speaking out about his no-trade clause, also echoed the sentiment, saying he was willing to go as well to the right team.
The Dodgers and Astros have some parallels, although the Dodgers have experienced more success this season.
The Astros have a first baseman and an ace that they will not be able to afford. The Dodgers need an ace to anchor the pitching staff and fill out the rotation, while they can offer the 'Stros salary relief while still giving them young talent.
Now you may be thinking, "Salary relief!? But what about the divorce?" Well the truth is, no one really knows how big of an allowance Colletti has from the McCourts. It is my belief that there may be more money to spread around than most believe, given the activity from the Dodgers in the last couple weeks inquiring about pitching.
This trade seems highly unlikely, but unfortunately Carroll is expendable. THe Dodgers still have Ronnie Belliard, a player with the ability to play every day at second base while producing from the plate.
Carroll, a platooning second baseman has been more than the Dodgers expected this season, and teams looking for cheap talent and leadership may find him attractive. Carroll has the ability to play around the infield, and the Astros may be looking for a few solid veterans to build a foundation for a future.
This trade may be far-fetched, but still difficult to rule out given Colletti's history.
James Loney and Ramon Troncoso for Dan Haren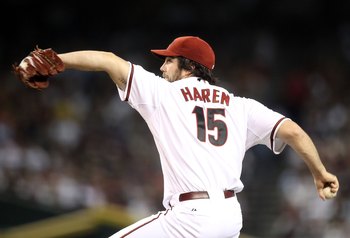 The great debate on Haren recently has been whether he has the ability to be a big name starter and is simply on a losing team, or if he is sheltered by that losing them and therefore his numbers have suffered.
Haren is currently 7-8 with a 4.60 ERA. However, he has 88 career wins in five complete seasons. He has pitched over 200 innings in each of those five seasons, and is on pace to do so again this season.
The righty would provide stability in the Dodgers' starting rotation, but the asking price for an Arizona team looking to completely rebuild, may be too high.
James Loney would likely have to be included in a deal with the Diamondbacks, and that would leave a huge hole on the right side of the infield for L.A.
The sure thing for the next two weeks: This season may a quiet one around the league compared to years passed, but the Dodgers will likely make a few moves, perhaps several small moves, or maybe one big one.
Keep Reading

Los Angeles Dodgers: Like this team?