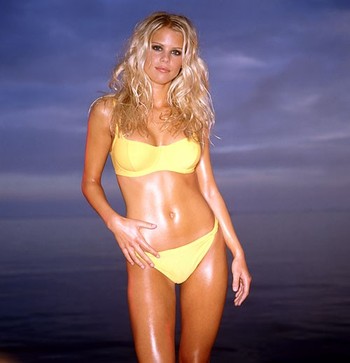 After providing a relatively peaceful first day at famed St. Andrews, Mother Nature absolutely threw down during the second round of the 2010 British Open. Wind gusts approaching 50 mph battered the course and brought play to a halt for the first time in 12 years.
Aside from South African Louis Oosthuizen, who shot a 5-under 67 Friday to take a five-shot lead, the rest of the field could use a little rest and relaxation.
Enter the lovely wives and girlfriends of the competitors.
Despite the impending doom of Tiger Woods' relationship with Elin Nordegren, there are still plenty of babes peppering the links.
Since Elin won't be included in the rankings thanks to eligibility concerns, feel free to stare longingly at this photo.
Ready? Alright, here's a look at some of the hottest WAGs of the British Open.
No. 10 Tabitha Furyk – Jim Furyk
Don't worry, it gets much better from here on out.
Jim Furyk isn't exactly the most handsome man on tour, which makes his wife look even hotter. It's simple a complete mismatch on the attractiveness scale.
Furyk married Tabitha Skartved in 2000 and has remained one of the more popular players on the PGA Tour.
No. 9 Holly Sweeney – Rory Mcllroy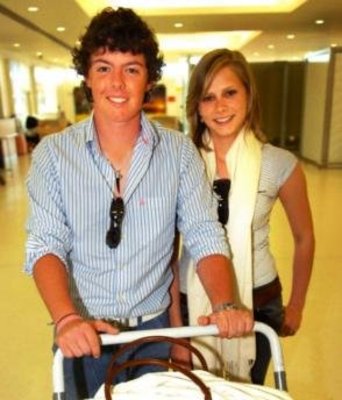 The fresh-faced youngster blistered St. Andrews on Thursday, shooting an opening-round 63. And just like that, his fortunes changed.
The wind was undoubtedly the biggest culprit, but maybe Mcllroy had something else on his mind as he hacked his way to an 80 on Friday.
That something is the lovely Holly Sweeney, who is without question Rory's better half.
No. 8 Candice Clark - Tim Clark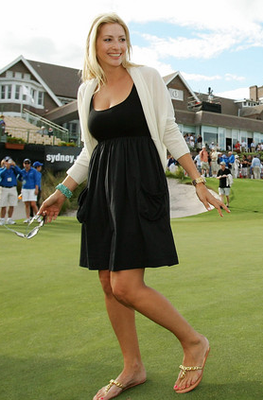 The winner of the Players Championship has certainly impressed on tour so far in 2010, although there is absolutely no way he will win the British Open.
Although he hasn't enjoyed consistent success on the course, there is no question he has done well in the female department.
No. 7 Carminita Immelman – Trevor Immelman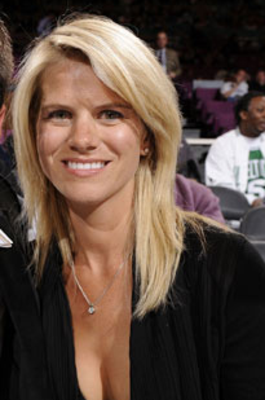 Meet Carminita Immelman, the lovely wife of South African golfer Trevor Immelman.
Immelman has been struggled mightily during the last two years on tour, but at least he has someone to come home to.
Besides, he clearly has better things to do than work on his putting stroke.
He is currently tied for 28th at 2-under par, so maybe his fortunes are starting to turn around.
No. 6 Amy Mickelson – Phil Mickelson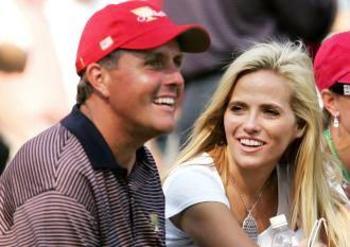 A staple on WAG lists for years and years, Amy Mickelson will always make the cut.
Her hubby is likely out of contention in the British Open, but he will certainly be contending as the 2010 season continues.
No. 5 Kate Rose – Justin Rose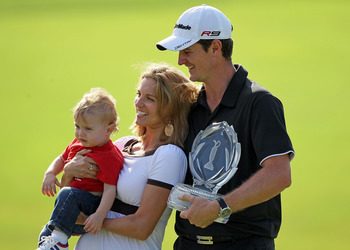 Ahh, the charmed life of a professional golfer.
Rose basically has it all and still has plenty of time to add to his already impressive earnings.
His dedication to the game is admirable, especially given how hard it must be to leave the house with Kate around.
No. 4 Jocelyn Hefner – Paul Casey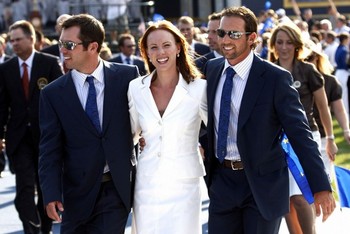 Casey is tied for third heading into Saturday's action at St. Andrews.
The chance to get a nice reward from lovely Jocelyn should provide plenty of motivation for him throughout this weekend.
No. 3 Diane Antononpoulo – Luke Donald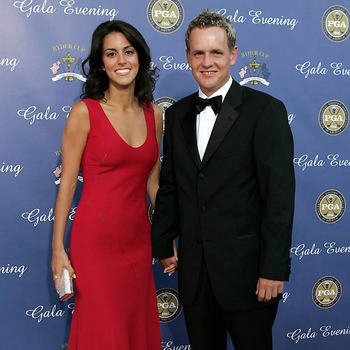 Luke Donald, you dog you.
2007 was a good year for Donald, when he rose to No. 7 in the world and bagged a beauty in Ms. Antononpoulo.
The couple met during their college days at Northwestern, which isn't normally known as a haven for hot chicks.
It's safe to say that Donald got the pick of the litter.
No. 2 Suzanne Stonebarger – Ricky Barnes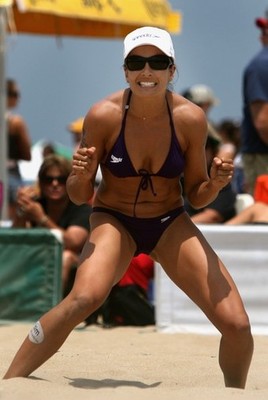 Why do chicks dig guys that wear stupid hats?
Rickey Barnes and his tiny brim are squarely in contention after two rounds at St. Andrews.
It must be nice to be good at golf—and have a lovely thing like Suzanne to shower you with affection.
Come to think of it, Ricky and pro peach volleyball player Suzanne wear the same hats...hmm.
No. 1 Adam Scott – Ana Ivanovic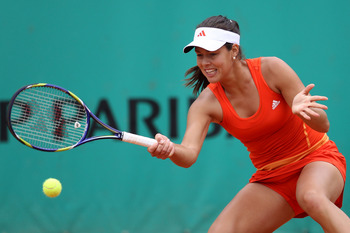 This is just too damn obvious.
Iva Ivanovic is ridiculously hot. Her tennis career never really got off the ground, but Scott's lifetime earnings of $26 million (and counting) should keep her happy.
And you can bet she will be keeping Adam happy.
Keep Reading
Load More Stories