Six Biggest Gaps For the Wolverines to Fill In 2010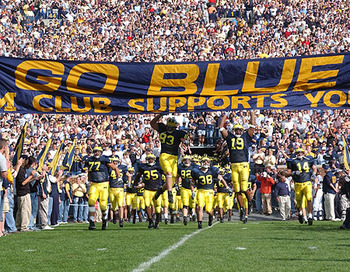 2009 was a roller coaster ride for the University of Michigan athletics clubs. It had its up and downs, winning and losing seasons, but that's all behind us now.
The thing Michigan needs to focus on is their missing players. Whether they got kicked off, went pro, or graduated isn't important.
What's important is the gaping holes in need of filling.
6. Laval Lucas-Perry, Men's Basketball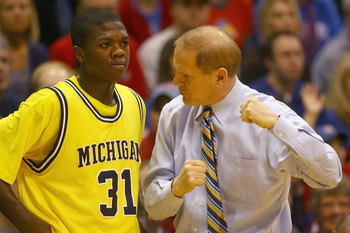 "The University of Michigan and our men's basketball program has established expectations essential to the success of all students and athletes. These university and team standards have been clearly communicated to the team and Laval on numerous occasions through meetings, conferences and mentorship."
This was the statement Coach Bielien made regarding Lucas-Perry's being kicked off the team.
Yes, you heard me right, he was kicked off the team.
What did he do?
Nobody knows.
It probably had to do with alcohol. It's always alcohol...
Laval didn't leave a particularly "gaping" hole, but it's still a hole. And holes need filling.
5. Brian Lebler, Men's Ice Hockey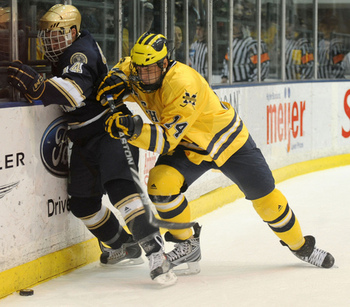 Lebler, a senior who graduated this year, will be sorely missed. He would be higher on this list, except for the fact that nobody watches NCAA hockey.
Lebler was fantastic this season, scoring 24 points (14 goals and 10 assists) in 42 games played, with a +/- rating of plus-nine. He also lead the Wolverines to a 22-17-1 record and a Big Ten championship.
Michigan attracts plenty of NHL teams, looking to send their young players to train with them, but still! It's Brian Lebler we're talking about!
4. Donovan Warren, Football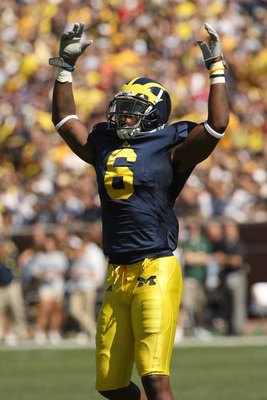 Warren was great during his three years at Michigan. Unfortunately, he decided to forgo his senior season to be eligible for the 2010 NFL Draft.
Then, as Karma, he aggravated an old ankle injury right before the NFL Combine, epically failed at all of the events, and went undrafted. That's what you get for leaving Michigan.
But more importantly, Michigan is in desperate need of a new superstar cornerback.
3. Deshawn Sims, Men's Basketball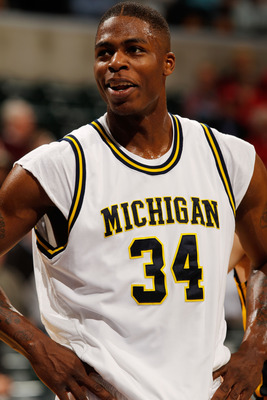 Sims was pretty good during his four years dressed in Maize and Blue, averaging 16.8 points per game in his last season. His size and speed makes him a hard player to replace.
Too bad he went undrafted.
2. Brandon Graham, Football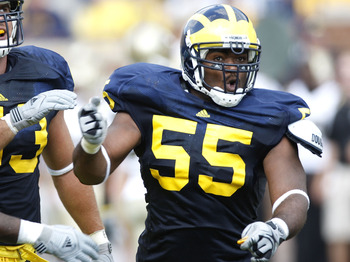 Brandon Graham, defensive end, made the Michigan football team in 2010, recording 26 tackles for a loss and 10.5 sacks.
Too bad Forcier destroyed it.
Brandon Graham's extreme strength, and fantastic pass rushing ability make him irreplaceable on the Michigan football team. Not literally irreplaceable, otherwise putting him on here would be pointless, but Rich Rodriguez has some serious scouting to do if he wants to find the next Brandon Graham.
After four years of Michigan Football, Brandon Graham graduated in May of 2010, then went on to be the 13th overall pick in the 2010 NFL Draft.
1. Manny Harris, Men's Basketball
Manny Harris was magical during his time on the Michigan Basketball team.
Although he may not have shown it in his stats, averaging only 17.1 career PPG, it was obvious that he was the most talented player on the Michigan team.
A player like Manny only comes once every 10 years. It's going to be virtually impossible to replace him.
Harris shocked the Michigan community by announcing that he would forgo his senior season to enter the 2010 NBA Draft.
He then shocked them again by going undrafted.
That's all!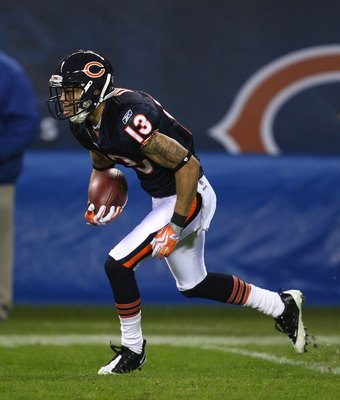 Good luck finding replacements. I think it was already quite obvious to Beilein, RichRod, and Berenson, which spaces needed to be filled, but I decided to just tell the Bleacher Report community anyways.
Sincerely,
Dmitri Duggan
Keep Reading