The All-Motorsport Power Rankings: No. 71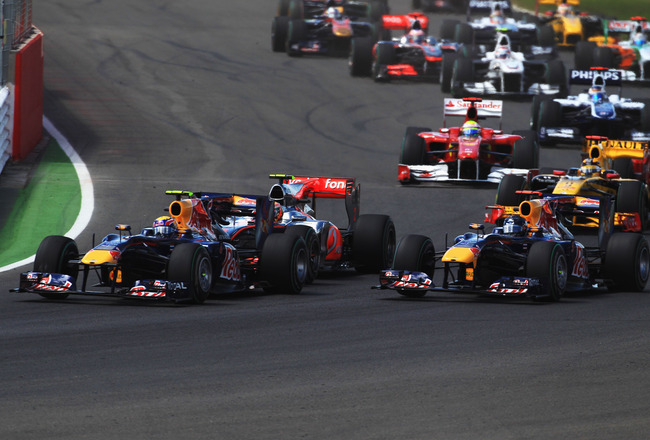 The moment the situation at Red Bull pretty much went nuclear.
Sebastien Vettel has gone from a likable, funny German to an evil, selfish superiority complex German while Mark Webber continues the sort of underdog performances you expect - though it does mean that Advance Australia Fair is completely and utterly unavoidable.
What could have been a boring Red Bull benefit exploded into life around the first corner and never looked back (neither did Webber). Even Pedro de la Rosa leaving bits of his rear wing on the Northamptonshire/Buckinghamshire border couldn't stop him. Nor could the new layout with the speedbump in the middle of it.
In NASCAR-land it appeared to be a sport as unpredictability broke out as someone not from Hendrick, Gibbs or even RCR won a race.
NASCAR had to take a week off to recover.
15. Dale Earnhardt Jr, (NASCAR, not peace-making)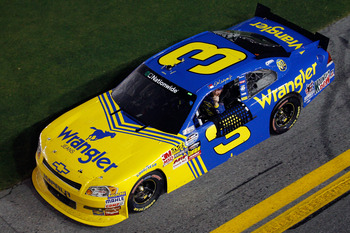 His No. 3 from the Nationwide race at Daytona is going on temporary display at the Hall of Fame.
It won one race. One forgettable race. It did not broker peace in the Middle East!
14. Sakon Yamamoto (F1 at GP2 speeds)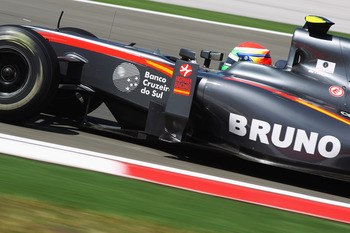 If at first you are laughably slow, have a go in the other car.
P.S. Gotta love how they didn't find it necessary to change the stickers for the whole weekend.
13. Kimi Raikonnen (WRC, crashing)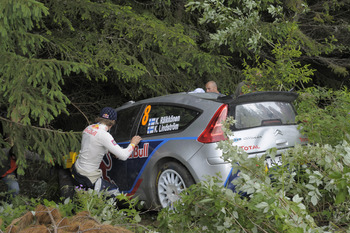 Hooray!
The real Kimi is back and crashing.
12. Dallara (Indycar, still)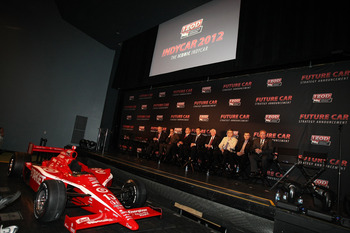 Indycar's decision to give Dallara the chassis tender for 2012 is a microcosm of American politics.
Unwilling to embrace change, locally self serving and nepotistic.
Though at least you only have to put up with eight years of ugly designs in the White House.
11. Fernando Alonso (F1, being the same colour as his car)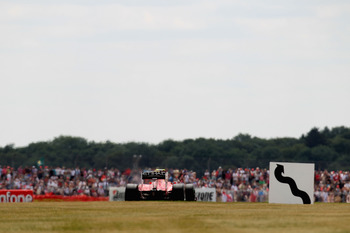 FIA – Ferrari International Annoyance
10. Michael Schumacher (F1, excuses, excuses)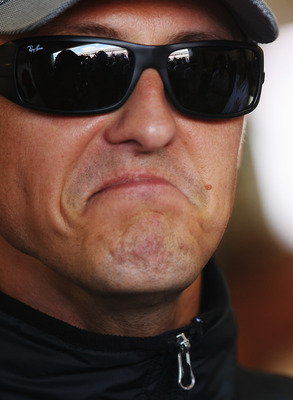 He's getting back on a bike!
Probably trying to re-aggravate that neck injury from last year in the desperate search for an excuse to quit.
9. Lotus (F1, history bothering)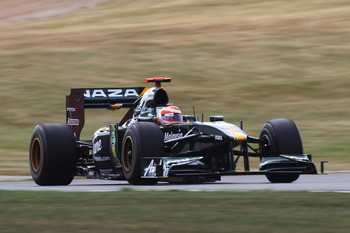 They're closing in on a Renault engine supply, nearing a deal to bring back the Team Lotus.
Police ordered to give Colin Chapman's grave 24 hour protection to deter attempts at grave robbing.
8. Jamie Whincup (V8 Supercars, not so good in a Holden)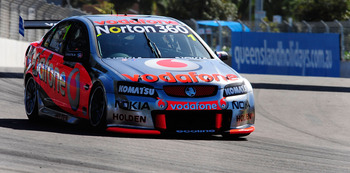 A win, then a dead stick last, and still second in the championship.
Should never have left Ford (sorry, a little biased).
V8 Supercars Townsville 400 Results page.
7. Jimmie Johnson (NASCAR, months of paternity leave with any luck)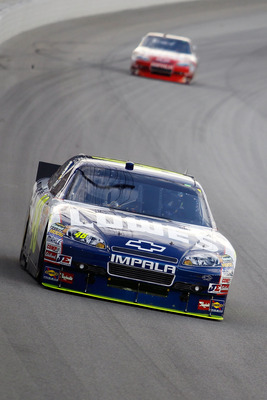 I'm not sure which baby naming I'm more repulsed by.
Football/Soccer player Christiano Ronaldo naming his child, er, Christiano Ronaldo.
Or Jimmie Johnson naming his daughter "Genevieve Marie", coincidentally (of course) with the initials GM. But not even Jimmie Johnson would sell naming rights for his first born, right.
P.S. You want to hope that Chad Knaus and the No. 48's spotter had a role during the birth – gives a whole new meaning to the phrase "four fowide".....
6. Jenson Button (F1, shocking qualifying)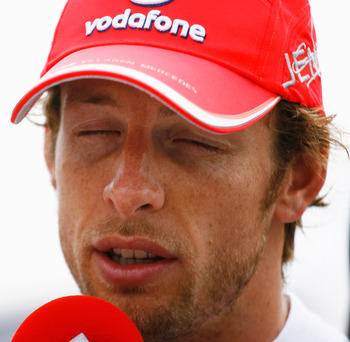 14th to fourth, eh?
Not bad for a number two driver!
P.S. Picture may explain lack of pace on Saturday - open your eyes man!
5. Valentino Rossi (Moto GP, recovers faster than he rides)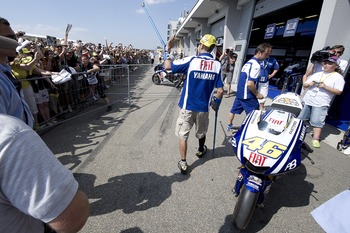 4. Sebastien Loeb (WRC, cure for insomnia)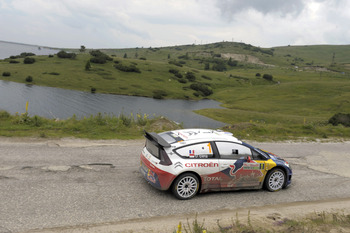 Having to actually write a comment about the WRC is annoying, I miss when it was simply a no-brainer as to which Seb in a Citroen would win.
WRC final day report and results.
3. Sebastien Vettel (F1, corporate nightmare I)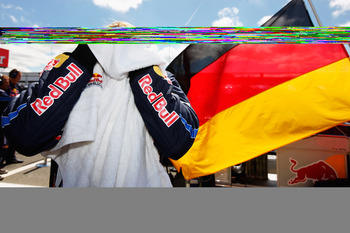 I'm sorry, but the only way that first lap could have been any better is if Vettel had damaged his front wing.
2. David Reutimann (NASCAR, not a rain win)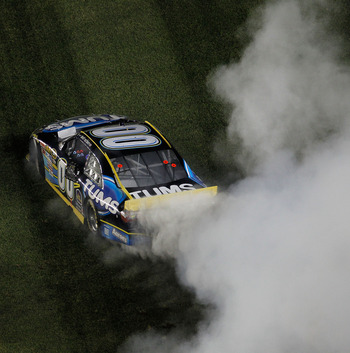 Carl Edwards apparently said he wants to hang with Beak away from the racetrack.
David – don't do it! You know as well as I do that one Roid-Rage punch to that hooter and you're out for the season.
NASCAR Chicagoland results.
1. Mark Webber (F1, corporate nightmare II)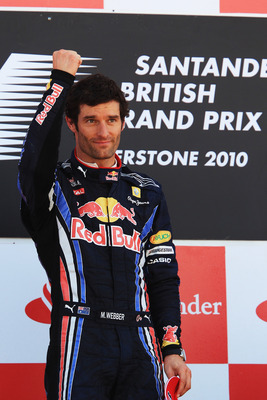 Making a comment about "Red Bull gives you wings" would be very unoriginal after the storied problems at Silverstone.
So I won't.
British Grand Prix results.
Keep Reading