Top 5 Greatest Sports Speeches of All-Time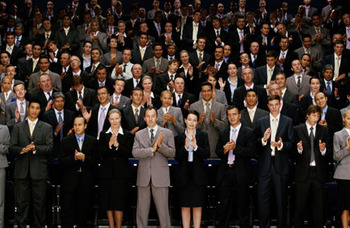 Over the course of sports history, many men have made memorable speeches. From the 1900s to today, everyone from Gehrig and Ruth to Irvin and Valvano have put a stamp on their legacies in the sports world with moments that gave you the chills.
Here are my Top 5 Greatest Sports Speeches of All-Time:
#5 Herm Edwards "You Play To Win The Game!" Speech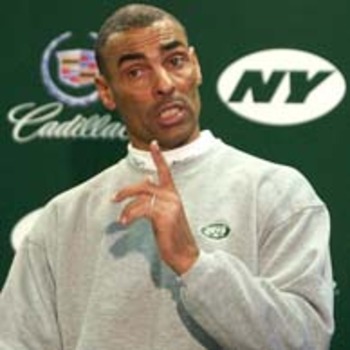 The question that sparked this memorable speech came from a reporter questioning the ability of Edwards' Jets to win after an October 30, 2002 Week 8 loss to the Browns.
The Jets were 2-5 at the time, but were spurred on by the debut of Chard Pennington. The new QB would lead the Jets to a 7-2 finish and the AFC-East division title.
#4 Michael Irvin's Hall of Fame Induction Speech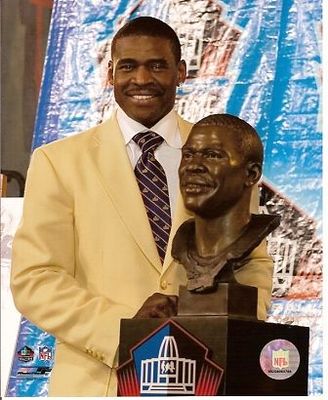 Considered one of the greatest Hall-of-Fame speeches ever, Irvin tearfully said, "Look up, get up, and don't ever give up. You tell everyone or anyone that has ever doubted, thought they did not measure up or wanted to quit, you tell them to look up, get up and don't ever give up."
I consider that to be one of the greatest lines in American history. Here is a man, who is thought of by many, to be one of the greatest WRs in the history of the game breaking down and realizing the faults in his life in front of everyone sitting there and the thousands watching at home.
Irvin, the 5x Pro Bowler, had endless encounters with the law throughout his career, but it never affected his natural talent on the field. He was a big piece of the puzzle to the Cowboys' three Super Bowl victories in the '90's.
Charlie Sander' "Hi Mom" speech is very touching as well (later in the video). Thurman Thomas' speech is a great tribute to not only his team, the Buffalo Bills, but also his fans.
#3 Jack Buck's "America" Speech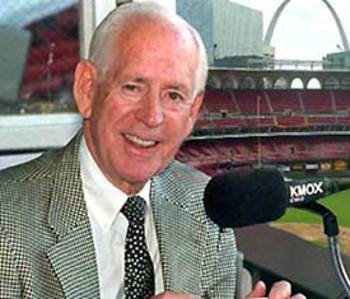 One of the greatest announcers of our generation, or any generation for that matter, wrote a speech that will be remembered for ages. On September 17, 2001, Jack Buck delivered this stirring speech in front of a packed stadium of 32,563 fans.
Buck was battling Parkinson's Disease at the time and still managed to put together what I consider to be the third greatest sports speech ever.
The game didn't really matter after he gave that speech. The win or loss wasn't going to bring down the Cardinals fans after being blown away by that speech. For those people lucky to be in attendance that day, it was a moment they will never forget.
My Favorite Line:
We have been the bastion of freedom
The light that keeps the free world aglow
We do not covet the possessions of others
We are blessed with the bounty we share.
#2 Lou Gehrig's "Luckiest Man" Speech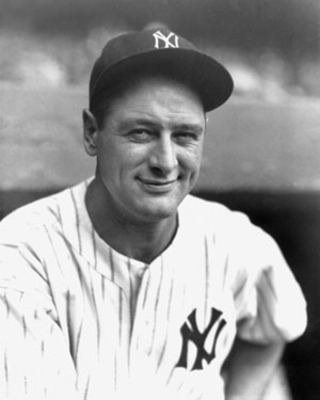 We all know the story of one of the greatest to have ever played the game. Who would have known he was as talented on the diamond as he was with his writing.
He is an American icon, which none of these other great and famous men were. Battling a debilitating disease, Gehrig was able to give one of the most inspiring speeches that you'll ever hear.
Just 35 years old at the time, Gehrig will be forever remembered as the man who gave one of the greatest speeches, even more so than his 2,130 consecutive games.
#1 "Don't Give Up! Don't Ever Give Up!" Jim Valvano's 1993 ESPYs Speech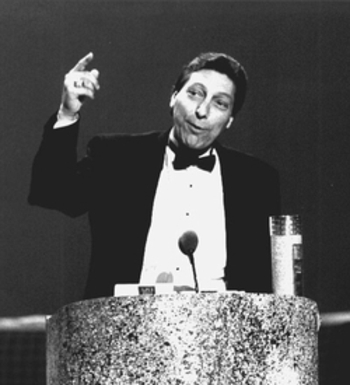 Jim Valvano, the man who coached North Carolina State University to victory in the 1983 NCAA tournament against great odds, delivered something even better on March 3, 1993.
There are so many great parts in his speech that it is very hard to narrow down a block of it as my favorite. As a collective speech, I don't see how this cannot be the greatest sports speech of all-time. It has humor, seriousness, and Jimmy V saying that ESPN will be starting up a foundation to one day find the cure for cancer.
He is probably the one sports coach out there that I wish I could have actually known. Yes, Torre and Coughlin are two great men and coaches, but all coaches pale in comparison to Jimmy V. A great man, whose legacy will live on forever.
My Favorite Line:
"To me, there are three things we all should do every day. We should do this every day of our lives. Number one is laugh. You should laugh every day. Number two is think. You should spend some time in thought. And number three is, you should have your emotions moved to tears, could be happiness or joy. But think about it. If you laugh, you think, and you cry, that's a full day. That's a heck of a day. You do that seven days a week, you're going to have something special."
HONORABLE MENTION: Terrell Owens' "That's My Quarterback" Speech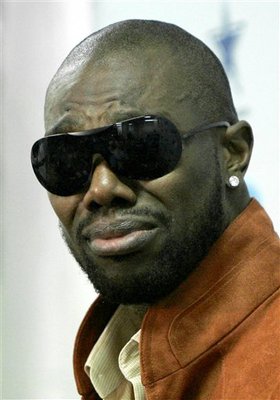 The Cowboys had just been eliminated by the Giants in the NFC Divisional Round of the 2008 Playoffs.
The man known worldwide for hurling his quarterbacks under the bus did nothing of the sort this time. He stood up for Romo by stating, "That's my teammate. That's my quarterback. And if you guys do that man, it's not fair. We lost as a team. We lost as a team, man!"
I remember turning to a friend with shock in my voice saying, "He's crying! He's frickin crying!"
Whenever I watch this clip, I am remembered of Tom Hanks' performance in A League of Their Own. In one of the most famous scenes from the movie, Hanks' popular line is, "There's no crying in baseball!"
Well, I thought there was no crying in football, up until the moment TO just couldn't hold it in anymore.
Keep Reading