Justin Morneau to the DL: Fantasy Baseball Pickup Options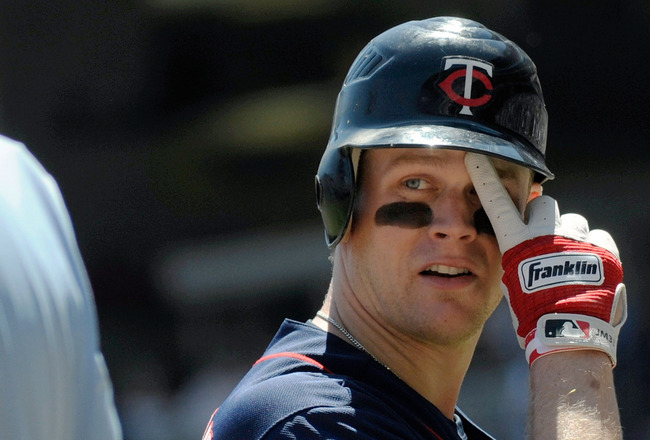 Justin Morneau has been placed on the 15-day disabled list "as he continues to recover from a concussion that he suffered on July 7," according to the Minnesota Twins' official website.
Morneau was attempting to break up a potential double play at second base, when he was accidentally kneed in the head.
This is Morneau's second trip to the disabled list with concussion symptoms in his career. In 2005, he was hit in the head by a Ron Villone pitch that subsequently landed him on the DL.
Justin will be eligible to come off the disabled list on July 23.
Despite fantasy baseball owners only missing their starting first baseman for a week, it comes at a crucial time in the season.
With week 15 shortened due to the All-Star break, head-to-head owners were hoping Morneau's stellar first half numbers carried over into the shortened week, to cash in on a quick head-to-head victory.
Morneau currently leads the majors in on-base percentage (.437), is second to Miguel Cabrera (.346) with a .345 batting average, has blasted 18 homers, and has driven in 56 runs.
For those managers who don't have a player to fill the void left by Morneau over the course of the next week, check out these potentially available first basemen in mixed leagues of 10 teams or more..
Ike Davis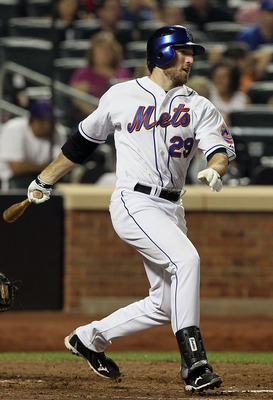 Ike Davis - NYM (19% Y!)
11 jacks, 43 runs and 43 RBI makes for a solid plug-n-play for the next week.
Ike has hit the Giants and Dodgers well so far this season, .308 and .444 respectively.
Gaby Sanchez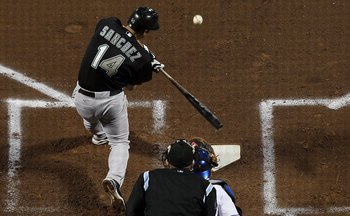 Gaby Sanchez - FLA (33% Y!)
NL ROY candidate is batting .308 with nine homers.
Marlins will be home vs. the Nationals and Rockies over the next week.
Matt LaPorta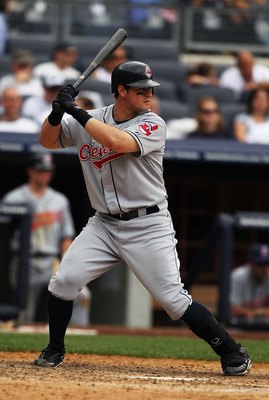 Matt LaPorta - CLE (16% Y!)
Since being recalled, he's batted .357 with four blasts and 11 runs batted in.
Justin Smoak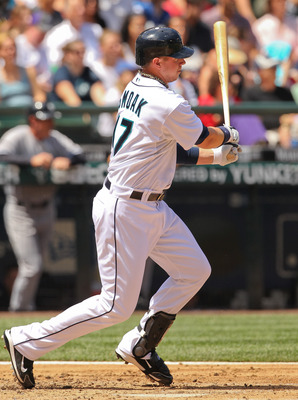 Justin Smoak - SEA (9% Y!)
New scenery in Seattle + Branyan's freak foot accident - pressure from Chris Davis in Texas = Playing time in a less stressful environment.
Adam LaRoche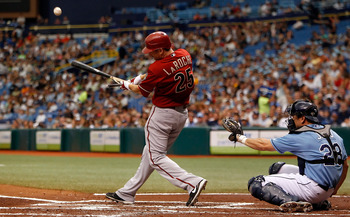 Adam LaRoche - ARI (47% Y!)
Has hit in 10 of his last 11 games.
Oh...and he's struck out 13 times in his last 11 games. Good thing you don't lose points for K's!
Troy Glaus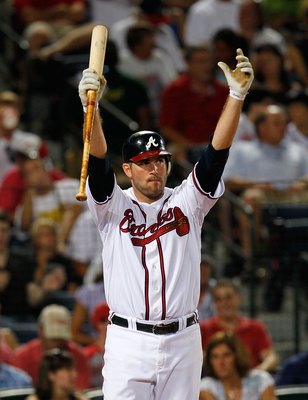 Troy Glaus - ATL (53%)
The big fella has cooled off a bit, but has fared well against the Brewers and Padres this season.
Low risk, high reward if he's available.
Lyle Overbay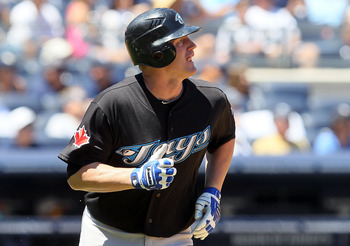 Lyle Overbay - TOR (4%)
Batting .299 over the last month with 12 runs scored.
In the slugging Blue Jays lineup, he's bound to see some pitches.
Chris Davis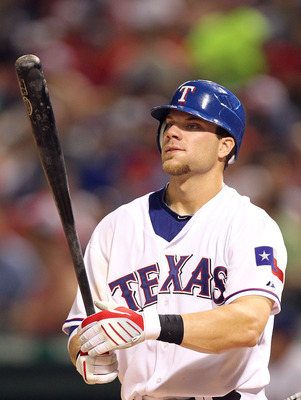 Chris Davis- TEX (9%)
The Cliff Lee for Justin Smoak trade has paved his way back to Texas. Davis hit .354 with 10 jacks and 56 RBI in 64 games for Oklahoma City, however, he struck out 60 times. Here's to hoping he continues his trend of being a second half hitter.
TheFantasyFix.com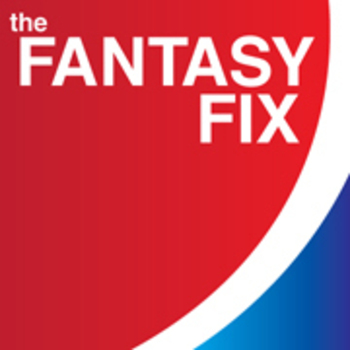 Who will you be slotting at first base while Morneau is seeing stars?
What type of replacements are available in AL-Only Leagues?
Leave us a comment , or let us know on Twitter!
Twitter.com/TheFantasyFix
Written by Alan Harrison for TheFantasyFix.com
Visit TheFantasyFix.com for all your fantasy needs! No, Not those types of fantasies!
Fantasy Sports Advice, Analysis and Projections when you need them!
Keep Reading

Minnesota Twins: Like this team?