Your Guide to Bandwagoning: Chicago Blackhawks Edition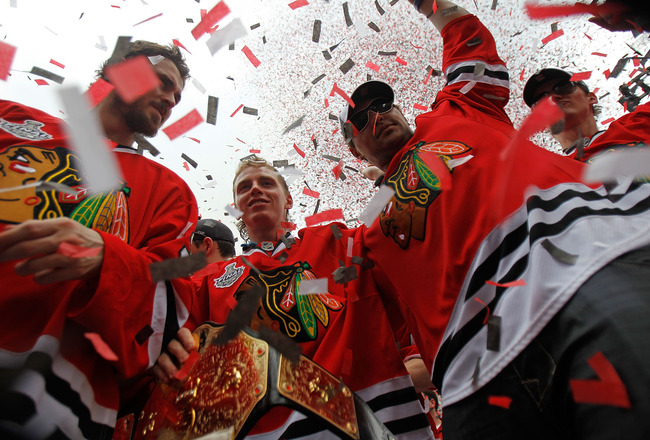 First of all, I hate bandwagoners. They are the second worse fan base in the league, right next to the Flyers' fans.
But, if you're going to pretend that you're a Blackhawks fan, you at least have to do it right. Here's a few things you need to know.
Their History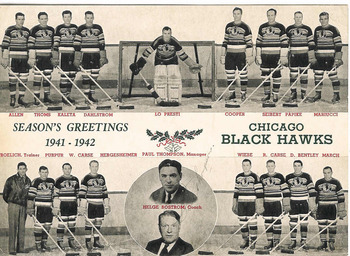 The Chicago Blackhawks were founded in 1926, by Frederic McLaughlin. They are one of the six original members of the NHL, the other five being:
The Detroit Red Wings
The Boston Bruins
The Montreal Canadiens
The Toronto Maple Leafs
The New York Rangers
The Chicago Blackhawks have won four Stanley Cups (1934, 1938, 1961, and 2010). This year, they ended a 49-year championship drought— one of the longest in league history.
Their Players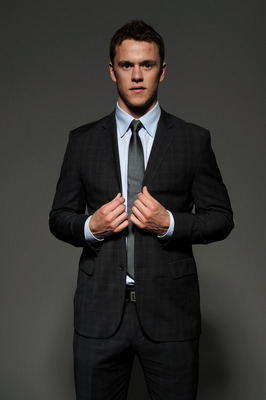 The Chicago Blackhawks' current captain is Canadian Centre Jonathan Toews (No. 19, age 22). That's pronounced "TAZE", not "TOES". Some of their other major players are:
Patrick Kane (No. 88, Right Winger, USA, age 21)
Duncan Keith (No. 2, Defenceman, CAN, age 26)
Antti Niemi (No. 31, Goaltender, FIN, age 26)
Marián Hossa (No. 81, Right/Left Winger, SVK, age 31)
There are plenty more, but I don't feel like naming them all. If you really want to know them, look them up yourself.
Oh, and this guy in the tuxedo is Jonathan Toews.
Interesting Facts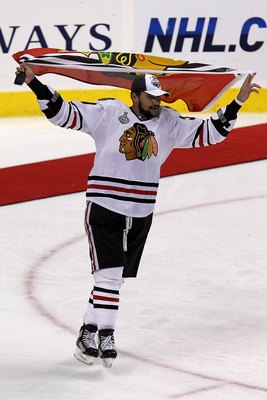 All true fans know interesting facts. Well, you obviously aren't a true fan, but still, you can pretend to be by knowing these facts.
- Patrick Kane was picked first overall in the 2007 NHL Draft.
- The Chicago Blackhawks were called "The Chicago Black Hawks" until 1986.
- There is a heated rivalry between The Chicago Blackhawks and The Detroit Red Wings.
- Duncan Keith lost seven teeth during Game Four of the 2010 Conference Finals against San Jose.
- They ended up sweeping San Jose, the No. 1 seed in their conference.
- The Blackhawks are part of the Western Conference in the Central Division.
- Chelsea Dagger by The Fratellis is the Hawks' unofficial themesong. (That's the one that goes like "ba ba ba da ba ba da ba ba da ba da ba")
In Conclusion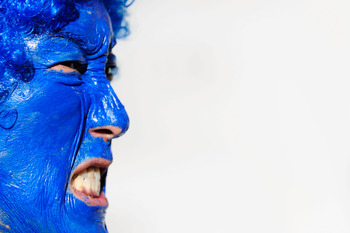 To all you bandwagoners out there, I hate you all.
But hey, at least now you won't make a complete fool of yourselves!
Sincerely,
Dmitri Duggan
Keep Reading

Chicago Blackhawks: Like this team?