Madden NFL 11 Player Ratings: Evaluating San Francisco 49ers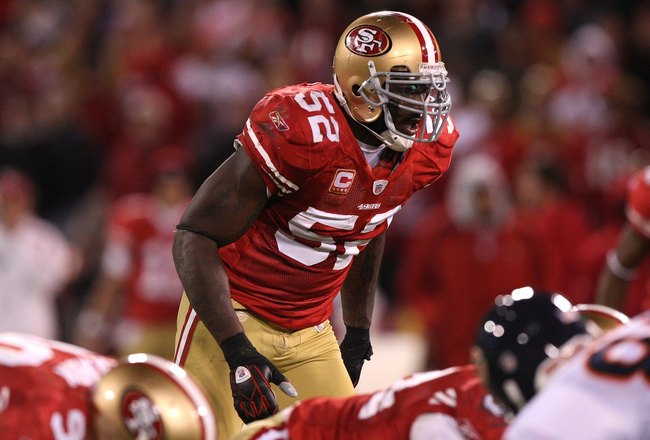 In today's society, we are constantly surrounded by numbers of various forms. Whether that be how much time you have before your project deadline, or how many calories are in that slice of pizza, numbers are an intricate part of our lives.
As sports fans, we are all enticed by statistics. While they can't explain everything, it is a tangible tool that can help identify a team or player's strengths and weaknesses. As many would say—you can't argue with statistics.
On the other hand, ratings and rankings are always a very debatable issue.
Every year, EA Sports' Madden NFL, the popular video game franchise, comes out with a "deeper" edition. Accompanying it, comes updated rosters with newly revised player ratings.
Gradually, the company is releasing team-by-team ratings in order to maintain the suspense. For some strange reason, these mere ratings are already amongst the hottest discussion topics in the football world.
In fact, ESPN, the so-called world wide leader in sports, has their own articles being published on the matter. Honestly, is there nothing better to talk about?
Nonetheless, here are my evaluations of Madden 11's ratings for the San Francisco 49ers.
Quarterbacks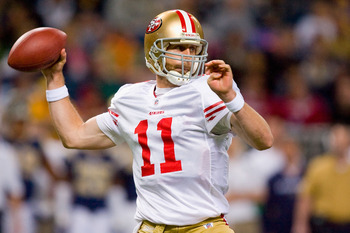 Ratings:
Alex Smith: 77
Nate Davis: 66
David Carr: 65
This is a make or break season for Alex Smith, the former No. 1 overall pick of the 2005 NFL Draft. He will have to prove that he is capable of being a starting quarterback in the NFL.
I believe that EA Sports did a great job reflecting so, by giving Smith a solid rating of 77.
Nate Davis' ratings display his raw physical ability, yet lack of football IQ.
Wide Receivers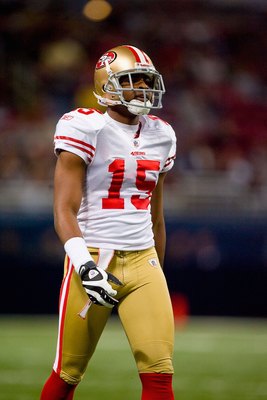 Ratings:
Michael Crabtree: 83
Josh Morgan: 74
Brandon Jones: 71
Ted Ginn Jr.: 70
Jason Hill: 69
I thought the designers did a nice job of not over-selling this group's talent. Sure, they are a young bunch with great potential. However, aside from Crabtree, none are true game breakers.
The only aspect I disagreed with was Crabtree's awareness rating of 60. He made some great heads-up plays for the team last year and I wouldn't have put him that low.
Running Backs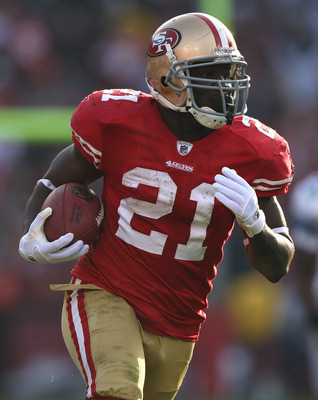 Ratings:
Frank Gore: 93
Moran Norris: 77
Glen Coffee: 71
Michael Robinson: 68
Anthony Dixon: 67
I'm glad Gore was given his due as the fifth-highest rated running back in the league. Specifically, they did a great job showing how he is a great all-around talent with high ratings in nearly every category.
Tight Ends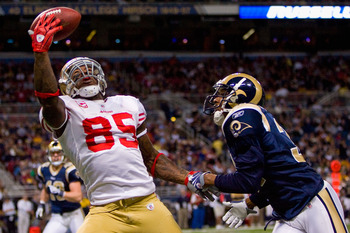 Ratings:
Vernon Davis: 96
Delanie Walker: 66
Nate Byham: 63
Even though Vernon Davis is a big-time playmaker who had a breakout season last year, I would have knocked his rating down a couple points. While it may seem like I'm degrading him, I'm simply being fair. Rating him equal to Antonio Gates doesn't do him justice. Gates has been producing at a high level for six years now, as opposed to Davis' one great season.
Offensive Lineman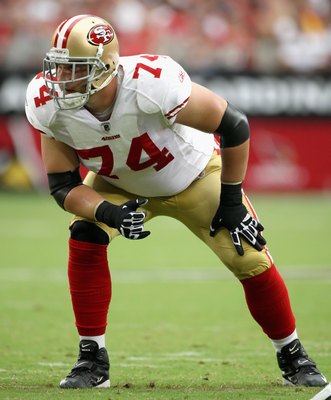 Ratings:
LT Joe Staley: 87
LT Barry Simms: 76
LG Mike Iupati: 83
LG David Baas: 78
C Eric Heitman: 84
C Cody Wallace: 70
RG Adam Snyder: 81
RG Chilo Rachel: 79
RT Anthony Davis: 75
RT Alex Boone: 58
I thought the game could have done better with our offensive line. I, personally, would have rated Eric Heitman a little higher though—especially his toughness of 74.
Furthermore, I was a bit surprised by Anthony Davis' relatively low rating of 75, especially compared to Cincinnati Bengals OT Andre Smith's rating of 81 in last year's game.
Defensive Line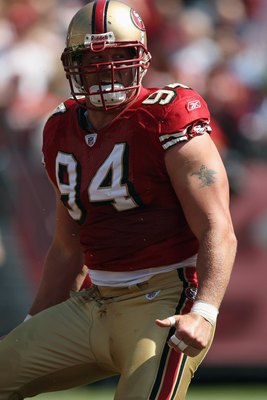 Ratings:
RE Justin Smith: 89
RE Ray McDonald: 71
NT Aubrayo Franklin: 90
NT Kawika Mitchell: 60
LE Isaac Sopoaga: 71
LE Kentwan Balmer: 68
LE Ricky Jean-Francois: 66
While I hear some people complaining about Justin Smith, I feel it was appropriate. Considering that much better 3-4 DEs, such as Haloti Ngata and Darnell Dockett were only five points higher, I'm satisfied. Moreover, I'm glad they gave some respect to Aubrayo Franklin.
On a side note, I was really surprised to see Washington Redskins NT Albert Haynesworth free fall down 13 points to an 86 overall.
Inside Linebackers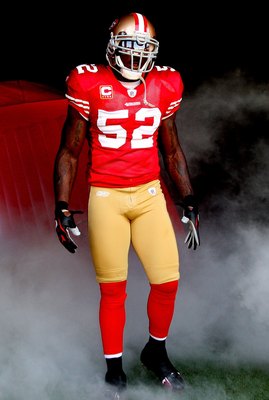 Ratings:
Patrick Willis: 99
Takeo Spikes: 84
Navarro Bowman: 73
Matt Wilhelm: 67
Scott McKillop: 67
I'm definitely proud to see Patrick Willis ranked as the best middle linebacker in the game. He's been an absolute stud ever since he was drafted in 2007.
Outside Linebackers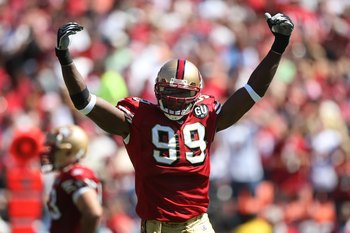 Ratings:
Parys Haralson: 78
Ahmad Brooks: 75
LOLB Manny Lawson: 79
LOLB Travis LaBoy: 64
I thought this was a relatively accurate portrayal of the team's outside linebackers. They may not have an elite force off the edge, but they have multiple players who are still solid contributors.
I would have liked to see Brooks and LaBoy get a few points up though. Oh well, I guess its just more motivation to prove everyone wrong this year.
Cornerbacks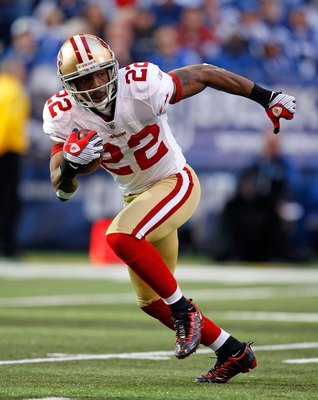 Ratings:
Nate Clements: 84
Shawntae Spencer: 81
Tarrell Brown: 73
William James: 72
Karl Paymah: 64
I thought these ratings were just right. I would have liked to see Brown rated a bit higher though.
Safeties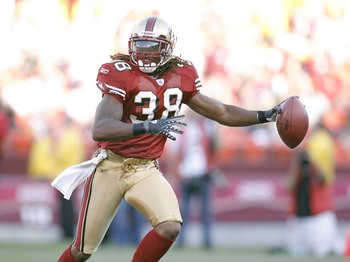 Ratings:
FS Dashon Goldson: 80
FS Curtis Taylor: 60
SS Michael Lewis: 80
SS Taylor Mays: 71
SS Reggie Smith: 64
This was the one area where I felt the Niners got snubbed. I thought Goldson and Mays should have been rated higher.
Special Teams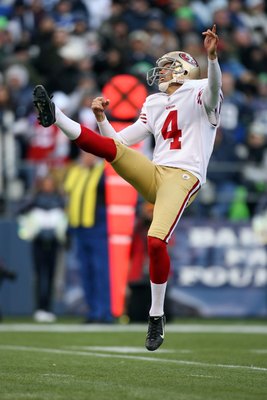 Ratings:
Andy Lee: 94
Joe Nedney: 82
The game well-deservingly ranked Andy Lee as the second best punter. I thought this was a good rating for Nedney, as he's simply average.
Overall Rating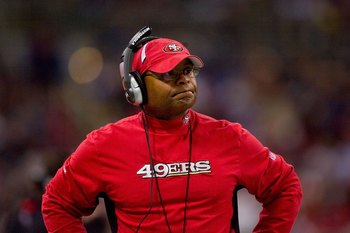 Madden 11 awarded the San Francisco 49ers with an overall rating of 79. As a team still on the brink of pushing themselves into the playoffs, I can't argue much other than a possible couple extra points. If you compare that to the Dolphins (78) or the Texans (78), or the fact that only seven NFC teams rank higher, I think it's fair.
Madden 11 Overview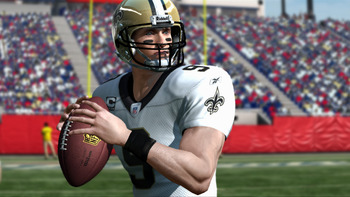 I, myself, am not much of a gamer, as the latest version of the game I own is Madden '05 on the original Xbox. I'd much rather go outside and play actual football, as opposed to moving my thumbs around in a virtual world.
Nonetheless, based on what I've read, like always, Madden decided to make this year's edition a "more exciting experience" and it is set to be the "best football game ever."
The game is officially scheduled to release on August 10, 2010. It will be available on the Xbox 360, PS3, Wii, PSP, and PS2 consoles.
Moreover, Gamestop is having a pre-order promotion for the game. If you're interested, don't forget to check that out.
Of course, most importantly, the real football season kicks off in just under two months, when the Minnesota Vikings head down to New Orleans to take on the defending Super Bowl Champ Saints in a rematch of last year's unforgettable NFC Championship Game.
Be sure to tune in to NBC on Thursday, September 9th at 8:30 PM ET as you won't want to miss it!
Keep Reading

San Francisco 49ers: Like this team?