Fantasy Football: Top Five Sleeper Defenses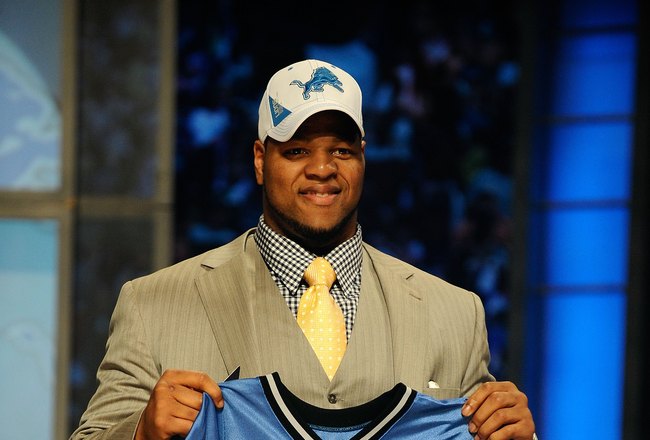 Drafting a quality defense can make or break a season for most fantasy owners.
This season, fellow fantasy GM's will jump at the chance to lock up the Jets defense, for Rex Ryan's exotic blitzes, along with the infamous "Revis Island."
Others will look to secure historically dominating defenses such as the Minnesota Vikings, Green Bay Packers, and the Pittsburgh Steelers.
However, there are some defenses that you can acquire after the draft that could generate generally the same amount of points as the top defenses would, allowing you to fill out your roster with more playmakers.
No. 5 Buffalo Bills, Ranked 28th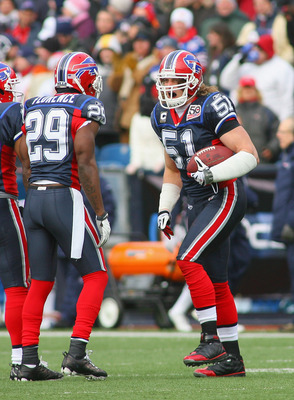 The Buffalo Bills are coming off a season in which they ranked second overall in the National Football League in pass defense, yet ranked 30th in run support.
The Bills have one of the best secondaries in the league, and the new transition to the 3-4 defense brings versatility to improve the run stuffing.
The Bills selected Torell Troup in the second round to take over the nose tackle position, and is more than capable of taking on two blockers, opening gaps for inside linebacker, Paul Posluszny, who recorded 111 tackles, a sack, three interceptions, all while forcing three fumbles in an injury plagued season.
Safety Jairus Byrd had nine interceptions last season as a rookie. Aaron Maybin is moving to a pass rushing position, where he is sure to have an opportunity to reach the 10 sack plateau.
Furthermore, the versatile safety, George Wilson, is also poised to have another great year, following his impressive 103 tackle, two sack, four interception year.
The Bills have the 28th ranked defense according to CBSSports.com, but could be a viable pickup.
No. 4 Indianapolis Colts, Ranked 21st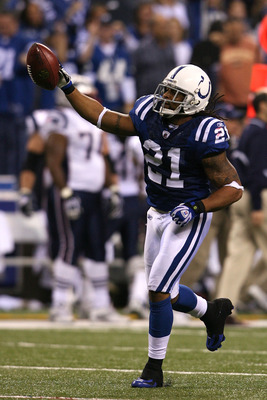 The Indianapolis Colts defense is ranked 21st overall on CBSSports.com, yet their defense is often overshadowed by the powerful offense run by Peyton Manning.
The truth of the matter is that the Colts spent the first three draft picks of the 2010 NFL Draft on the defensive side, selecting DE/LB Jerry Hughes, LB Pat Angerer, and CB Kevin Thomas to add to an already impressive and young squad.
If Bob Sanders can stay healthy, he and Antoine Bethea, who picked off four passes last season, forced two fumbles, and made 95 tackles, could be one of the most dominating safety tandems in the NFL.
Combine that with second year cornerback, Jacob Lacey, who recorded 85 tackles and three interceptions in his rookie campaign. With linebackers Clint Session and Gary bracket, who accounted for over 200 tackles and three interceptions last year, and the Colts have a defense that shouldn't be taken lightly.
Oh, and you can't forget about Robert Mathis and Dwight Freeney, two of the most dominating defensive ends in the NFL, who combined for 23 sacks last year.
No. 3 Oakland Raiders, Ranked 29th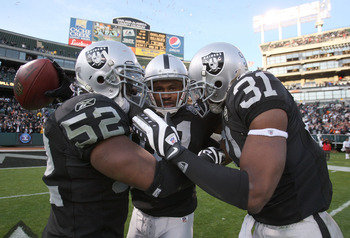 The Oakland Raiders have been the butt of many a joke for the past few seasons, but they have quietly put together a defense that can dominate.
Cornerback Nnamdi Asomugha is arguably the best cover corner in the game, and the draft additions of inside linebacker, Rolando McClain, and defensive tackle, Lamarr Houston, will surely improve the Raiders' 29th ranked run defense.
Other notable Raiders:
LB Kirk Morrison- 133 tackles, two sacks, three forced fumbles
SS Tyvon Branch- 124 tackles, one sack, two forced fumbles
OLB Thomas Howard- 79 tackles, two sacks, forced fumble
OLB Trevor Scott- 43 tackles, seven sacks
DE Richard Seymour- 47 tackles, 4 sacks
DE Greg Ellis- seven sacks
No. 2 Seattle Seahawks, Ranked 31st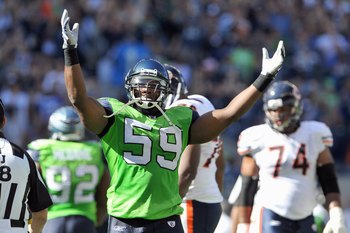 The Seattle Seahawks have a new coach and a new aura about them.
Aaron Curry, who was drafted No. 4 overall in the 2009 NFL Draft, is slated for a monster year, and with this year's selection of Texas Longhorn safety, Earl Thomas, fantasy owners can expect a lot from the Seahawks defense.
Middle linebacker, David Hawthorne, is entering his third year and coming off a stunning season in which he made 103 tackles and picked off two passes.
Earl Thomas joins an impressive secondary consisting of Jordan Babineaux, Deon Grant, and Marcus Trufant, who combined for 231 tackles and seven interceptions.
The Seahawks ranked 30th in pass defense last year, so the addition of Thomas will have an immediate impact.
No. 1 Detroit Lions, Ranked 24th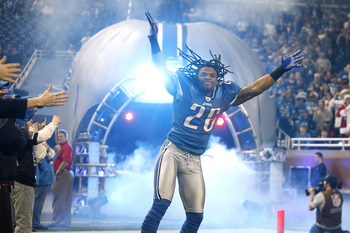 The Detroit Lions are beginning a new era, and this defense had an "Extreme Makeover" this offseason. The Lions were very aggressive in free agency, quickly signing the former Tennessee Titans defensive end Kyle Vanden Bosch and then proceeding to bolster the secondary by signing Chris Houston from the Atlanta Falcons, and brought back veteran and former Lion Dre Bly back into the blue and silver.
In the draft, the Lions landed one of the highest rated defensive tackles in recent history in Ndamukong Suh, who is expected to be a dominating force in the middle for years to come, and will improve the play of third year defensive end Cliff Avril, who still hasn't reached his potential as of yet.
The Lions added another quality defensive back in Amari Spievey from Iowa, to join second-year safety Louis Delmas who is coming off a great rookie campaign, recording 94 tackles, making a sack, and picking off two passes.
Along with linebackers Deandre Levy and Julian Peterson, fantasy owners shouldn't shy away from the Detroit Lions, as they may be a very surprising team in the 2010 NFL season.
Keep Reading

Buffalo Bills: Like this team?