2010 NFL Season Preview: Dallas Cowboys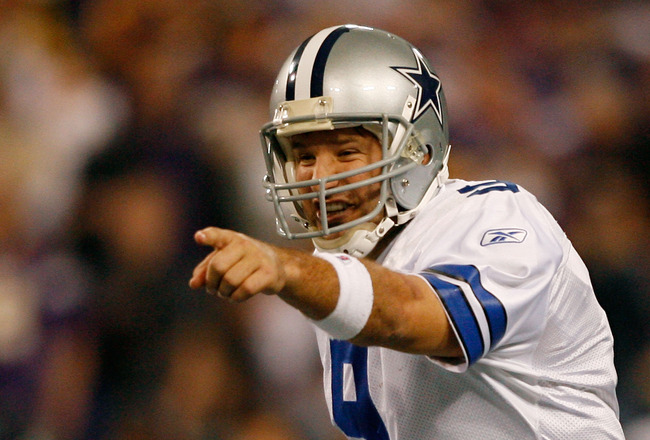 The Dallas Cowboys are one of the most decorated franchises in the NFL. They have five Super Bowl Championships and are a consistent playoff team.
They have always been known for having great players, and their current roster is no different.
Even though they've failed to make a deep playoff run in recent history, many believe this could be the year.
Biggest Question Heading into Next Season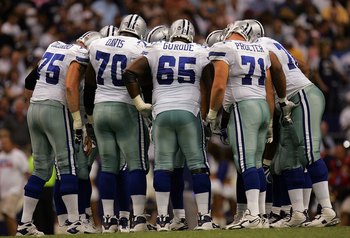 The primary reason the Cowboys were stomped on by the Vikings in their NFC Divisional Playoff matchup last season was because the offensive line allowed a whopping six sacks.
Whether or not they can fix their pass-blocking issues will determine their ultimate success.
More specifically, much will depend on LT Doug Free's play. He has a big responsibility to protect Tony Romo's blind side.
Key Additions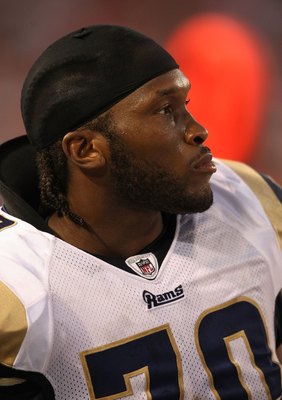 OT Alex Barron
Barron is the team's only significant addition this offseason.
Sure, the former first rounder was inconsistent and made several mental errors in St. Louis. However, a change of scenery and an improved supporting cast should help him revive his career.
At the very least, he will provide quality depth.
Key Losses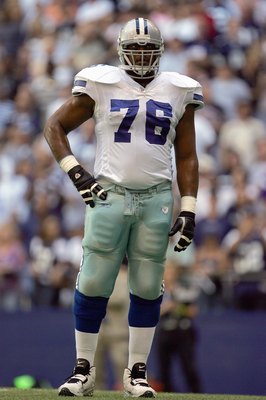 OT Flozell Adams
The five-time Pro Bowler played very poorly last season and this move may actually be addition by subtraction.
ILB Bobby Carpenter
Even though he was a solid contributor, the team has the talent to replace his services.
FS Ken Hamlin
Despite being a decent cover safety, he lacked the big-time plays that the Cowboys were looking for.
Draft Recap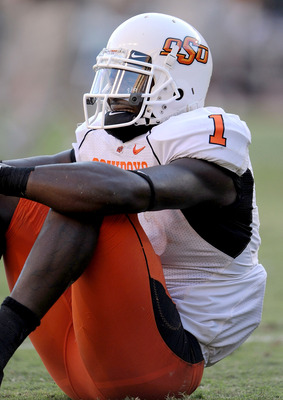 First Round (No. 24 Overall): Oklahoma State WR Dez Bryant
Second Round (No. 55 Overal): Penn State LB Sean Lee
Fourth Round (No. 126 Overall): Indiana CB Akwasi Owusu-Ansah
Sixth Round (No. 179 Overall): Notre Dame OT Sam Young
Sixth Round (No. 196 Overall): Texas Tech CB Jamar Wall
Seventh Round (No. 234 Overall): William & Mary DT Sean Lissemore
The Cowboys did a great job using their selections to draft for both value and to fill their few voids.
I, personally, loved the Dez Byrant pick. Jerry Jones displayed his wisdom by not passing on one of the top overall talents, like he did in 1998 with Randy Moss.
Coaching Outlook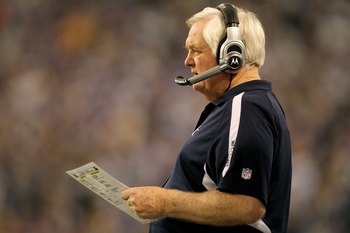 Wade Phillips will enter his fourth season as the team's head coach and his second season as the team's defensive coordinator.
Despite being on the hot seat for his struggles in the playoffs, he's done a great job in the regular season so far, with a 80-54 (.597) record.
Jason Garrett, once the hottest head coaching prospects on the market, has been a great, innovative mind for the Cowboys. He does a great job of utilizing each player's talent to the best of their ability.
Offensive Outlook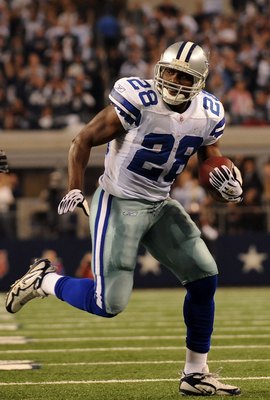 Tony Romo is one of the top 10 quarterbacks in the league, and the leader of this offense. Last year, he overcame his late-season struggles, and I expect him to continue his success moving forward.
Of course, I credit a majority of his production to the fact that he has the luxury of playing alongside several big-time playmakers.
Jason Witten, Romo's favorite target, is among the best at his position. Moreover, the Cowboys have a superb four receiver set with Miles Austin, Roy Williams, Dez Bryant, and Patrick Crayton.
Of course, you may assume that a team with such a potent aerial attack would lack a dominant ground game. However the Cowboys have one of the best three-headed monsters in the league with Marion Barber, Felix Jones, and Tashard Choice.
As for the offensive line, they are stout up the middle at guard and center, while they are a bit shaky at tackle. As I referenced earlier, the group will have to step up in order to maximize this offense's true potential.
Defensive Outlook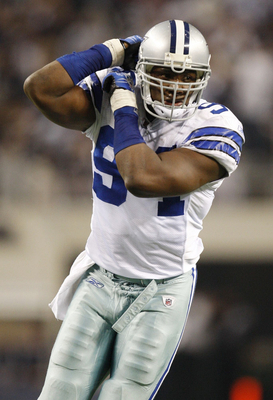 The Cowboys defense is one of the best in the league. Last year, they ranked second in points allowed, and I don't expect that to change anytime soon.
The team has a stout defensive line—something all 3-4 defenses covet. Jay Ratliff, one of the elite nose tackles in the business, clogs up the middle and has Marcus Spears and Igor Olshansky alongside him at defensive end.
As we all know, generating an effective pass rush is an integral key to success. DeMarcus Ware is arguably the best pass rusher in the business as he has registered 45 sacks in the last three seasons.
Moreover, opposite him, Anthony Spencer has developed into a productive player. Together, the two will truly be a force to reckon with.
Keith Brooking and Bradie James are the clogs at inside linebacker. They both had solid seasons last year, and Brooking really became the team's emotional leader.
The secondary is this team's Achilles' heel. While Mike Jenkins and Terrence Newman form a solid duo at corner, they lack depth at the position.
Meanwhile, they have no proven free safety. Gerald Sensabaugh, a good run defender, will start at strong safety.
Special Teams Outlook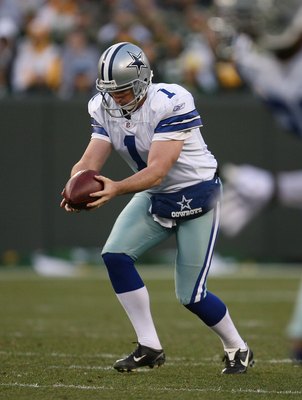 The Cowboys' special teams is a solid unit.
Felix Jones is a quality kick returner, while Patrick Crayton scored twice on punt returns last year. Of course, in terms of coverage, they did allow a score as well.
David Buehler has never attempted an NFL field goal in his life. However, the team is reported to have a lot of confidence in him.
Mat McBriar remains one of the better punters in the league, pinning over 50 percent of his kicks inside the opponents 20-yard line.
Fantasy Outlook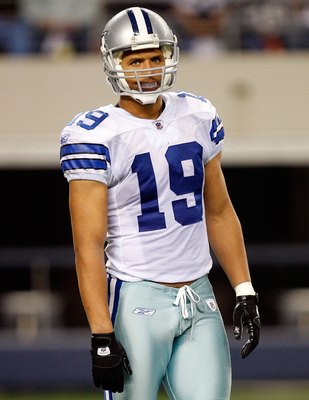 WR Miles Austin
Austin had a breakout season last year, making him a No. 1 fantasy wideout.
QB Tony Romo
Romo is a potential top-five fantasy quarterback
RB Felix Jones
Jones should be the lead back, increasing his carries. Last season he had a 5.9 YPC average, and should improve on that.
Jason Witten
Witten is amongst the top at his position. Even though he caught 94 receptions for 1,030 yards, be aware that he only scored two TD last season.
Marion Barber
Barber will continue to get those goal-line touches, and is good for at least six TD
Dez Bryant
Bryant is projected to be a starter, which makes him a quality fantasy choice.
Tashard Choice
Choice is a sleeper at RB. He did a nice job last year in limited carries.
DST
Not only do the Cowboys have a stingy defense, they also are great fantasy producers.
Schedule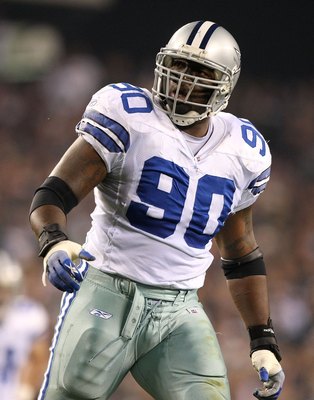 Week One at Washington Redskins
Week Two vs. Chicago Bears
Week Three at Houston Texans
Week Four Bye
Week Five vs. Tennessee Titans
Week Six at Minnesota Vikings
Week Seven vs. New York Giants
Week Eight vs. Jacksonville Jaguars
Week Nine at Green Bay Packers
Week 10 at New York Giants
Week 11 vs. Detroit Lions
Week 12 vs. New Orleans Saints
Week 13 at Indianapolis Colts
Week 14 vs. Philadelphia Eagles
Week 15 vs. Washington Redskins
Week 16 at Arizona Cardinals
Week 17 at Philadelphia Eagles
Plain and simple, this schedule is brutal. The NFC East, NFC South, and AFC South are three of the most competitive divisions in football.
The thing that jumps out at me is back-to-back games against last year's Super Bowl teams. Moreover, their itinerary is such that they will be traveling all across the country on a week-to-week basis.
On a side note, it will be interesting to see how the team holds up late in the season, with a bye early in Week Four.
In a Nutshell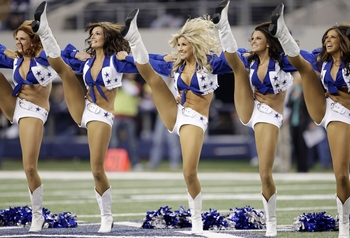 Despite a tough road ahead, I believe that the 'Boys are up for the challenge. They are arguably the most talented team on paper and I expect them to stroll through the regular season
The real question is whether or not America's Team can take it all the way to the Super Bowl, which conveniently takes place in Cowboys Stadium.
Final Record: 12-4 (first in the NFC East)
Keep Reading

Dallas Cowboys: Like this team?