St. Louis Cardinals Second Half Predictions, Part Three: The Injured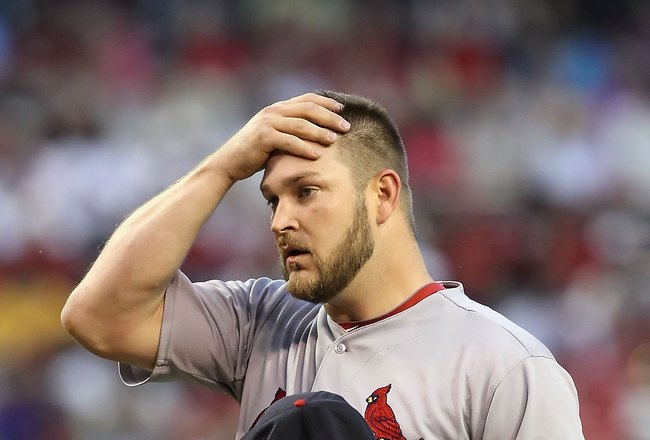 If the St. Louis Cardinals win their 11th World Series championship, it will be predicated upon the return to health and effectiveness of key members of the roster.
In my final look at predictions for the Cardinals' roster in the second half, we focus on those that missed valuable portions of the first half of the season.
At least one of these players must make a successful return if it is to be a Redbird October.
The Injured : Brad Penny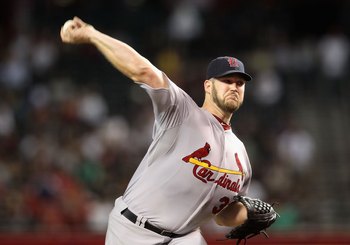 Signed to an affordable one-year contract, much was expected of Brad Penny. Working with legendary pitching coach Dave Duncan, Penny was expected to finally corral his formidable array of hard fastball and sharp breaking pitches into an efficiency that would rejuvenate his career after coming off surgery.
And for seven starts Penny was everything the Cardinals wanted—a 1.70 ERA and an economy of pitches that had Cardinal Nation agog. But after hitting a Grand Slam in an inter-league game against Anaheim he felt discomfort in his shoulder.
What was first thought to be but a trifle has left Penny sidelined since May 21. No firm estimate is given for his return, but the team points to early August after rehab starts. Cardinal Nation hopes those estimate are true, but such optimism is frequently unfounded for this franchise.
The Prediction : Penny does return healthy and strong in August. Just in time to take the burden from rookie Jaime Garcia, whose stamina starts to flag. Penny leads the Cardinals deep into the playoffs.
The Injured : David Freese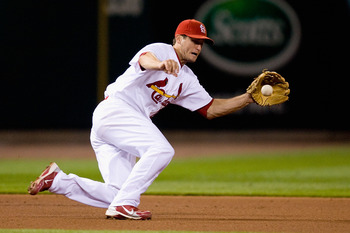 David Freese was the man the St. Louis Cardinals wanted to salvage the 3B position in 2009 when Troy Glaus's shoulder did not heal properly after surgery. But Freese himself had injured his ankle the previous season in an automobile accident, and lost most of 2009 to surgery.
Counted on for the job at third in 2010, Freese was arrested for DUI this past winter. He overcame all obstacles to cement himself at 3B—both with the bat and the glove. Hitting over .300 before he was hobbled, Freese proved to have a knack for taking disciplined at-bats with runners on base, something the Redbirds have sorely missed since he went on the DL retroactive to June 28.
The Prediction: Freese returns in late July. Opposing pitchers exploit his weakness for an inside fastball, but with so many good hitters ahead of him, Freese will continue to drive in runs. Plus, his return allows Felipe Lopez to take over at SS. The Cardinals offense really kicks into high gear, and his fine play at 3B also solidifies what has been a shaky defensive unit.
The Injured : Kyle Lohse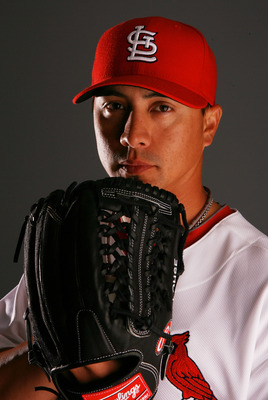 Poor Kyle Lohse. Left behind in the free agent market in 2008, he signed late in spring training that year and was a revelation under the pitching coach Dave Duncan. He then signed the four-year contract he was seeking with the Cardinals in 2009, and started the year looking worth every penny.
But he suffered through fluke injury after fluke injury—the worst being hit by a pitch on his right forearm. His 2009 was disappointing, and this year he went under the knife to correct a muscle condition in his forearm most associated with Motocross racers.
The Prediction: Some estimates have him back by September 1, but I don't expect Kyle Lohse to ever be a viable starting pitcher in the big leagues again. It's a shame. I hope I'm wrong, but I bet I'm not.
Keep Reading

St Louis Cardinals: Like this team?