Dan Gilbert's Revenge: How the Cavs Can Retool the East's Contenders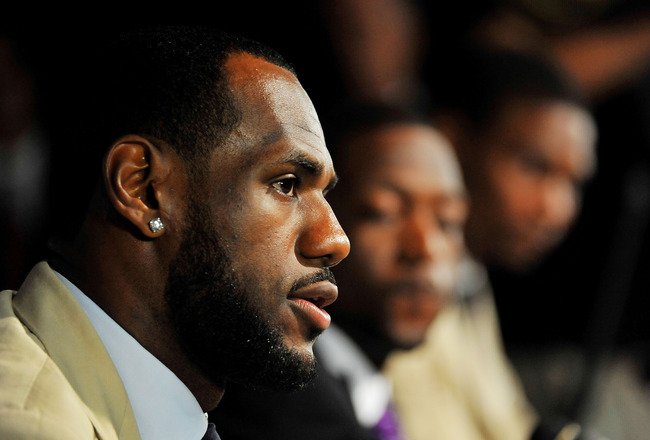 With an angry parting shot, Cleveland owner Dan Gilbert officially declared war on LeBron James and the Miami Heat. Gilbert even went so far as to declare that Cleveland would win a championship before LeBron did.
While Cleveland wont be in a position to win a championship any time soon, the Memphis Grizzlies and Minnesota Timberwolves have both proven that bad teams can have a large say in what team will win the NBA championship.
Just ask Lakers and Celtics fans.
So with the Pau Gasol trade very much the guide, here are some trades that will help the rest of the East's elite, keep up with Riley in South Beach.
Boston Celtics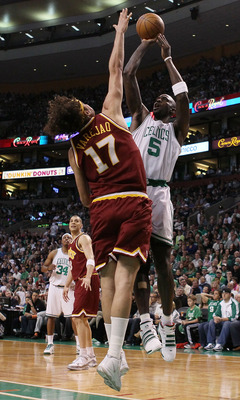 While Boston made a surprising run to the finals last year, they are still rapidly aging, and could use some young legs to restock the roster for the future, especially in the frontcourt, where they have over $30 million committed to KG, Rasheed Wallace and Jermaine O'Neal.
So Cleveland trades Anderson Varejao to Boston for Rasheed Wallace and a second-round pick. Cleveland benefits financially from Wallace's retirement, while Boston now has someone who can play PF and C who is young enough to run with Rajon Rondo.
Varejao will also be able to take regular season minutes away from KG to keep him fresh for the playoffs, and is another six hard fouls a game on Chris Bosh.
Boston's rotation.
C Perkins (when healthy)/ O'Neal/ Varejao
PF KG/ Varejao/ Baby/ Hangrody
SF Pierce / Daniels
SG Allen /Robinson/Bradley
PG Rondo/Bradley/Robinson
Orlando Magic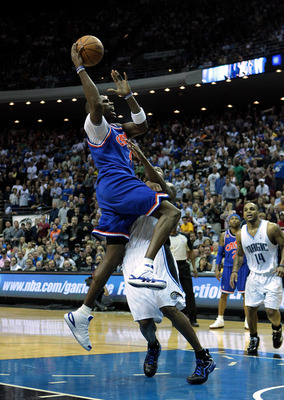 Orlando is already a stacked team, so who from Cleveland's roster makes them better?
Cleveland sends Antwan Jamison and Daniel Gibson to Orlando for Rashard Lewis and a first-round pick.
Orlando now replaces Lewis, with an improved version. Over the last year, Lewis began to decline significantly and as a straight out of high school guy this should only get worse.
Especially with his massive contract, he may be untradeable. Meanwhile, Jamison manages to fill the same matchup problems, but with better production.
Jamison's contract is also considerably cheaper at only $13 million this year, with only one additional year.
Jamison would also be a great fit chemistry wise, as he is one of Vince Carter's best friends, dating back to when the two played for North Carolina together.
Cleveland doesn't have to worry about the size of Lewis' contract, as they will be in the lottery until it expires, growing their team from the ground up.
Daniel Gibson is a filler to make them money work, but he should thrive as Orlando's fifth guard.
Gibson is a great fit on the magic as he is one of the league's better shooters from distance, including holding the record for most three-pointers in the rookie sophomore game (11).
Gibson also proved to be clutch as a key part of Cleveland's 2007 NBA finals team.
Possible Orlando roster after the trade:
C Howard/Gortat/Orton
PF Jamison/Bass/Anderson
SF Richardson/Pietrus/Jamison
SG Carter/Reddick/Pietrus
PG Nelson/Duhon/Gibson
Atlanta Hawks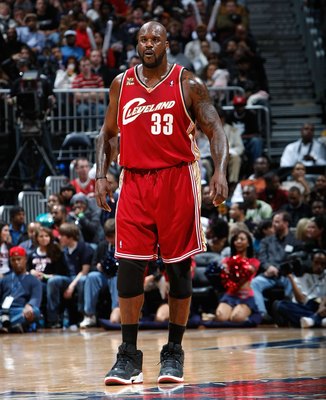 Last year, Atlanta thrived, playing an uptempo system with an undersized PF/C combination of Smith and Horford.
While this worked well for them during the regular season, it was found out in the playoffs against Dwight Howard, and the other of the East's big front courts.
This might be the first trade completed as it is currently in talks, with the proposed trade being Shaquille O'Neal for Marvin Williams.
Cleveland gets a solid SF to replace LeBron, while Atlanta now matches up better with some of the bigger teams.
Right now, Miami has no depth. By sending improving a team within the Division, it will make the Heat's big three have to work harder before the playoffs, and even with some solid veteran pickups, Miami will still struggle to keep their legs over the course of a full season and playoffs.
The longer their series go on the better chance they have to be knocked out.
Charlotte Bobcats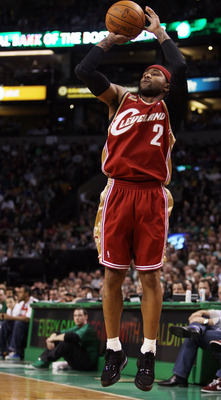 As mentioned on the previous slide. Anything to improve the southwest division helps weaken Miami's hopes of going deep in the playoffs.
The Charlotte Bobcats are currently in need of a scoring point guard, to help offset the loss of Raymond Felton, and improve the offense of one of 2009/10's best defensive teams.
Cleveland have that player in the form of Mo Williams.
Cleveland sends Mo Williams to Charlotte for Desagana Diop, Eduardo Najera and a draft pick.
Bobcats Team so far
PG Williams/ Augistine/Livingston
SG Jackson/Henderson
SF Wallace/Diaw
PF Thomas/Diaw
C Dampier/ Mohammed
The Rest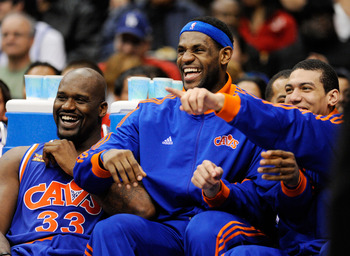 Cleveland now has a very bare roster. However, there are still some moves they can make.
Anthony Parker is sent to one of the other teams for a trade exception and a pick closer to the deadline, depending on each team's situation.
Parker's veteran skills and shooting could be valuable in any of Chicago, Indiana, New York, or another unexpected team that makes a run.
Cleveland also picks up the final year of Delonte West's contract. He is then placed on injury reserve and sent to South Beach to recover, especially since he is such good friends with LeBron's family.
Cleveland Cavaliers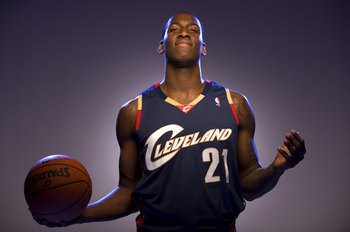 Cleveland are now firmly focused on the future, and hoping to win the lottery again.
Their roster now looks like this:
C Desanga Diop/JJ Hickson
PF JJ Hickson/Lewis/Najera
SF Rashard Lewis/Williams/Moon
SG Marvin Williams/Danny Green/Moon
PG Sebastian Telfair
Keep Reading

Cleveland Cavaliers: Like this team?