MLB Trade Rumors: 10 Players Whose Contracts Are Getting In The Way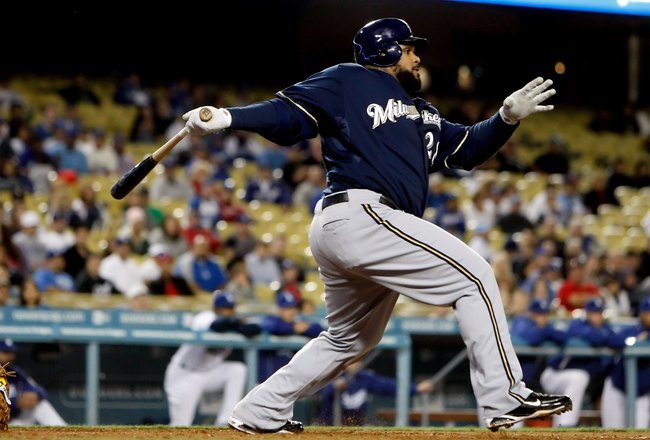 The All-Star break has come and gone, and with the trade deadline under two weeks away, we will soon see who the "buyers" and "sellers" will be this season.
However, with the current state of the economy and a number of teams losing money, teams could be looking to cheaper solutions to make their pennant run, as opposed to acquiring the big-name players available on the market.
So here are the 10 players who would have already been with a different team five years ago, but instead will find themselves sticking with their current teams because of their hefty contracts.
No. 10: Jose Guillen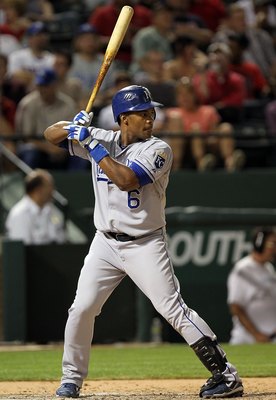 2010: $12 million
Season Stats
.279/.340/.467, 15 HR, 54 RBI
Guillen always seems to come through when he is in a contract year, and this season has been no different as he seems to have revived his bat at the age of 34.
The fact that his contract is up at season's end may make him an attractive rent-a-player candidate for a team like the Yankees or Red Sox, but $6 million is a lot for a half of a season, regardless of what kind of numbers you're putting up, and that may result in either the Royals eating a good portion of that or him sticking it out in KC.
No. 9: Jake Westbrook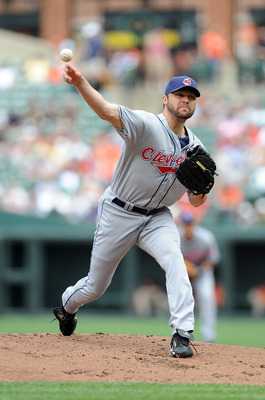 2010: $11 million
Season Stats
5-5, 4.75 ERA, 84 ERA+, 62 Ks, 108 IP
While Westbrook's numbers don't exactly jump off the page at you, he is a durable starter who could benefit from a change of scenery, especially if it meant a move to the National League.
With the Indians likely to be in fire sale mode once again this season, it would take little more than a team eating the remaining $5.5 million or so that Westbrook is due this season to acquire him, but that may be more than a team is willing to pay for a middle of the rotation "workhorse" type with a bloated ERA.
No. 8: Aaron Harang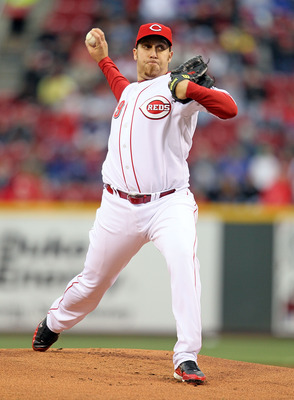 2010: 12.5 million
2011: $12.75 million (club option with $2 million buyout)
Season Stats
6-7, 5.02 ERA, 84 ERA+, 1.455 WHIP, 75 Ks, 100.1 IP
With a $12.75 million option next season and a mere $2 million buyout, it is highly doubtful that the Reds will bring Harang back, especially since Bronson Arroyo also has a hefty $11 million club option for next season.
With a late season call-up of Arlodis Chapman a possibility, and the Reds in need of some bullpen arms, Harang is certainly on the block.
However, his suitors will be few and far between thanks to his price tag.
No. 7: Ben Sheets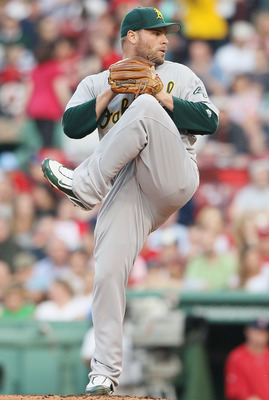 2010: $10 million
Season Stats
4-8, 4.63 ERA, 89 ERA+, 1.393 WHIP, 82 Ks, 112.2 IP
Sheets is not the pitcher that he was with the Brewers, and he is not drawing the deadline interest many thought he would when the A's signed him this offseason.
So while there is always a market for starting pitchers, Sheets is still due $5 million this season and could rake in another $2 million in incentives if he reaches 195 innings pitched, which seems like a realistic possibility.
Billy Beane may have expected to have a valuable trading chip come July when he signed Sheets, but instead he will be left with a $12 million investment and little to show for it.
No. 6: Aramis Ramirez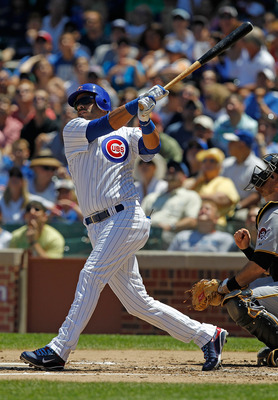 2010: $15.75 million
2011: $14.6 million (player option)
2012: $16 million (club option with $2 million buyout)
Despite his terrible numbers this season, there would almost certainly be at least a few teams willing to take a chance on a second half turn around from a guy who was one of the best run producers in the NL a couple years ago and who is finally getting healthy this season.
However, he will almost certainly opt to exercise his player option next season rather than hitting the free agent market in an attempt to boost his value, meaning he will be a big payroll hit to any team that acquires him.
In the end, the team taking the payroll hit for Ramirez in 2011 will be the Cubs, as he will not be going anywhere.
No. 5: Lance Berkman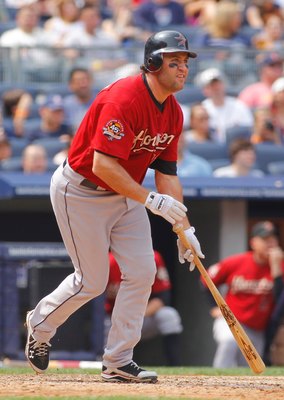 2010: $14.5 million
2011: $15 million (club option with $2 million buyout)
*Full No Trade Clause
Season Stats
.255/.369/.459, 12 HR, 43 RBI
At 34, Berkman is on the downswing of what has been a very impressive career. That said, he still has enough in the tank to contribute on a regular basis for a team in need of some pop in the middle of their order.
However, with a full no-trade clause, Berkman would almost certainly not agree to any deal unless he can be assured that the team would pick up his $15 million option for next season, which simply is not going to happen.
So while teams like the White Sox and Angels are certainly in need of a first baseman/DH type, the fact that Berkman comes with a commitment to next season as well will keep him in an Astros uniform for now.
No. 4: Carlos Silva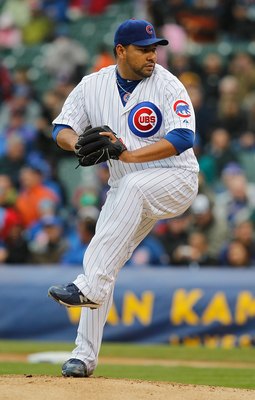 2010: $11.5 million
2011: $11.5 million
2012: $12 million (mutual option with $2 million buyout)
Season Stats
9-3, 3.45 ERA, 128 ERA+, 1.141 WHIP, 72 Ks, 101.2 IP
Silva's value may never be higher than it is right now, and with the Cubs officially declaring themselves to be "sellers" at the deadline, it would make sense to move the veteran while his value is highest.
However, Silva has one of the most bloated contracts in all of baseball, and regardless of how well he performs, the Cubs would have to absorb millions for any deal involving Silva to work.
So for the time being, he will keep pitching well and making the Cubs look like geniuses for dumping Milton Bradley on the Mariners.
No. 3: Prince Fielder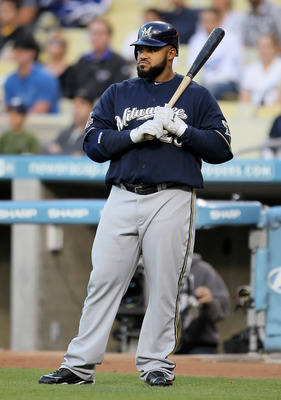 2010: $10.5 million
Season Stats
.265/.401/.494, 20 HR, 39 RBI
Fielder has one more season of arbitration eligibility, after which he will become a free agent, so any team looking to trade for Fielder has to be ready to give him a big-time payday in the not too distant future.
Considering the type of prospect package it would take to acquire Fielder, a team would almost have to be looking to the future in trading for him and not simply using him as a rent-a-player.
Fielder has already said that he expects something in the neighborhood of the eight-year, $180 million dollar deal that Mark Teixeira signed prior to last season with the Yankees, and while a team like the Giants could still make a deal to acquire the big fella, I think in the end, he stays put for now.
No. 2: Roy Oswalt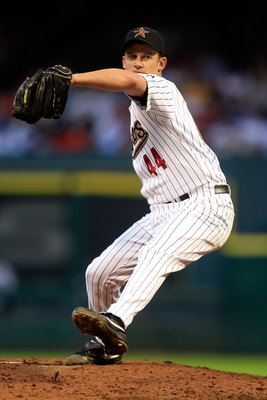 2010: $15 million
2011: $16 million
2012: $16 million (club option with $2 million buyout)
*Full No-Trade Clause
Season Stats
6-10, 3.08 ERA, 134 ERA+, 1.050 WHIP, 112 Ks, 120 IP
Despite what his record may indicate, Oswalt is still a front of the rotation starter capable of anchoring a pitching staff, and that has made him one of the most talked about names on the trade market this season.
However, with another guaranteed year at $16 million on his contract, as well as the 2012 club option that would require at the very least a buyout, trading for Oswalt is a far bigger investment than simply the package of players it would take to acquire him for this seasons playoff push.
The Twins lack a true ace and may be the team most willing to deal the necessary parts to nab Oswalt, but their low budget could complicate things.
No. 1: Dan Haren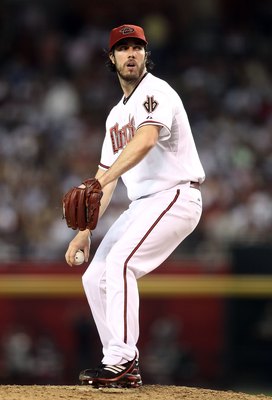 2010: $8.25 million
2011: $12.75 million
2012: $12.75 million
2013: $15.5 million (club option with $3.5 million buyout)
Season Stats
7-7, 4.36 ERA, 103 ERA+, 1.331 WHIP, 125 Ks, 130 IP
Haren finds himself in a similar situation as Oswalt this season, pitching well enough to win on a team where wins are few and far between.
Still just 29 years old, Haren should be productive throughout the remaining three and a half years on his contract, but the simple fact that he is owed $41 million over the next three seasons is no doubt a turnoff to even the biggest budgeted teams.
Keep Reading