The top 5 Reasons The NBA Will Be So Much Fun To Watch This Season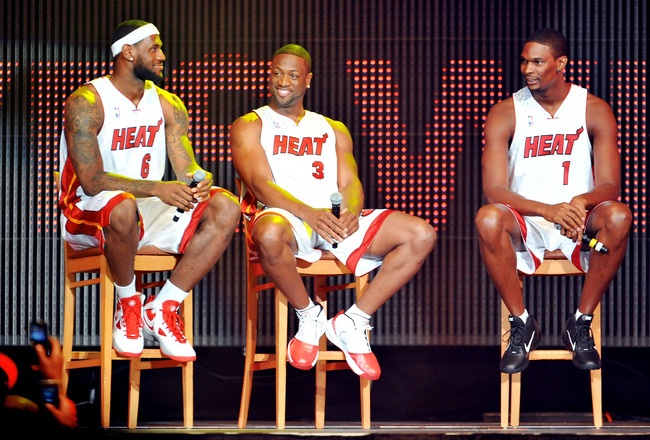 Here are the top 5 reasons that the NBA will be so much fun to watch this year. Honestly, I am already over the Lebron James to Miami move. I think it has gotten way too much attention as it stands already. No one knows what is going to happen until the season begins. There have been so many moves already and some of them, I must admit, have dropped my jaw. I knew two seasons ago that this off-season was going to be quite exciting and it has not disappointed me one bit. There have been so may moves and I'm not just talking about the players. I am also talking about the hirings, firings, and overall changes among owners, presidents, general managers and coaches. This season is already shaping up to be one serious season for basketball purists and fanatics as well as the average fan. I am so excited for the season to start. Actually, I will be ready for pre-season to start!!
Enough chit-chat from me. Let's get to the countdown!!
Let's Hear It For The Core Groups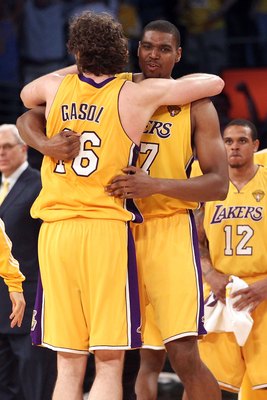 Let's hear it for the core groups. The Lakers starting five as of now will all be back. Lots of teams have made lots of moves, but they did so to try and beat the CHAMPS. The Los Angeles Lakers. They won for the second year in a row. Say what you will about the Miami super team, but Gasol, Artest, Bynum, Fisher, and Bryant, (who I think is the best closer in the game), are no slouches. Credit the powers that be in L.A. for recognizing that they did need a little help. They went out and picked up Steve Blake and watch out....the rumor mill has it that Kobe is going to meet up with his nemesis of a couple seasons ago, Raja Bell, to recruit him. Can you imagine adding Bell to this already talented defensive team?? Wow!
In addition, the core Boston group have all been resigned to varying contracts and made a key acquisition in signing the likes of Jermaine O'Neal.
New Coaches, New Beginnings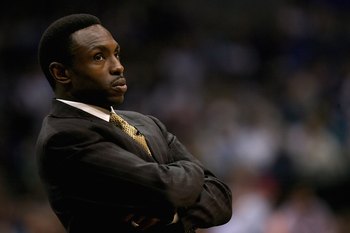 Sometimes teams can get a little stagnant and it could not only be the players, but it can also be the coaches. This year, The Nets, Hawks, Clippers, Cavaliers, Bulls, and Sixers have all changed coaches. One my favorites is back on the bench. Avery Johnson a.k.a. The Lil General is now coaching the Nets and this should be good for Devin Harris. The Hawks looked in-house and moved Larry drew to the head coaching position. Vinny Del Negro has changed locations and is now out west with the Clippers. Doug Collins has taken a break from color commentating to coach the Sixers. Byron Scott is now the head coach of the Cavs and in Chicago, Tom Thibodeau is tackling the young Bulls.
The "Power" Shift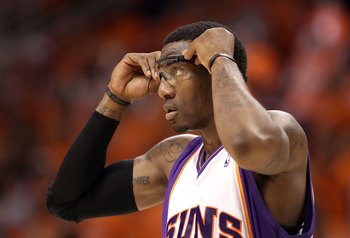 Among all the free agents this summer, there seemed to be quite a few bigs available to those who had the cap room and a good pitch. Amar'e Stoudemire has left the desert for the bright lights of New York, Carlos Boozer left behind one great point guard (Deron Williams) for another (Derrick Rose). He will also be joined by sharp shooter kyle Korver. Among other bigs that were on the move were the likes of Tyson Chandler, Jermaine O'Neal, Michael Beasley, Erick Dampier and David Lee.
This should make for great basketball as some players roles have changed quite dramatically based on where they have gone and who they are now surrounded with in respect to their teams.
Upgrades and Trades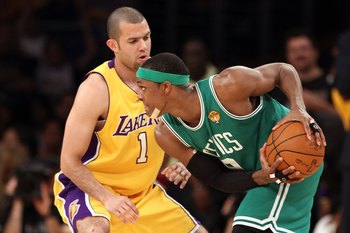 There were quite a few trades and moves that made such great sense and some that, well, boggled my mind. Let's focus on the former. The ones I really liked were Kyle Korver to Chicago. This should really free up room for Derrick Rose to operate because you have to honor Korver who shot 53% from beyond the arc last year. I also liked the Jordan Farmar and Anthony Morrow to the Nets move. This gives them more shooters so Devin Harris can really wreak havoc on defenses with his speed and when he can't drop it off to Lopez he can kick it out to Farmar or Morrow. Lastly, the Hinrich to Washington move was good as well. He is a solid back-up combo guard to spell Arenas and Wall.
There were so many moves made and still there are more to come. I definitely will keep my eyes and ears open to see.
The Three Kings??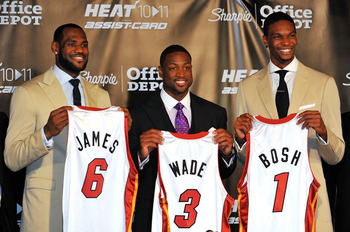 I am really not sure about the name "The Three Kings" as I have heard them called already and I am not concerned with the shock and outrage of Lebron leaving Cleveland. Wade has been joined by his good buddies, Chris Bosh and Lebron James in Miami. Wow...wow...wow!! Say what you will, but this ought to make for some great basketball games....hopefully. There has been so much talk, both positive and negative about this move, I think some of us have forgotten about the sheer joy this will be to watch on any given night. This was the greatest Pat Riley coup EVER!! Was I shocked that Lebron went to Miami?? No, I wasn't. I was asked by a few friends where I thought he would go and I said Miami all along. I made the most sense. The thought of it made me think there was some exciting basketball ahead.
I can not wait for the NBA season to start once again. I will sure be tuned in. Will you?
Keep Reading