Top 10 WWE Superstars Who Could Make Waves in MMA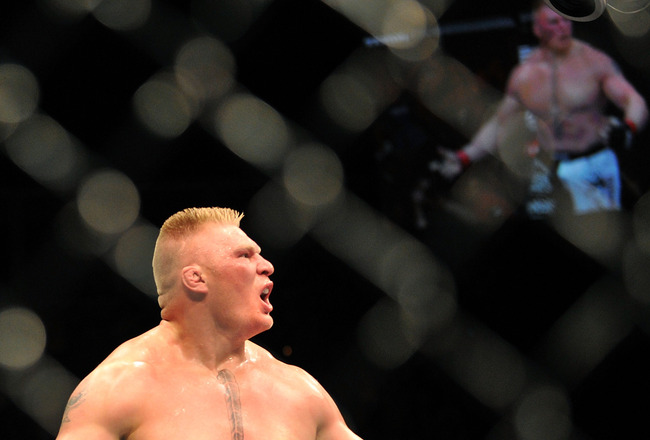 With former WWE Superstar Brock Lesnar now the undisputed heavyweight king of MMA, the possibility for professional wrestlers to make their way into the fight business has become a reality.
Former WWE star Dave Batista is in contract negotiations with Strikeforce, and we could be on the verge of seeing an influx of professional wrestlers try their hand at real fighting.
With that, B/R MMA thought it would be interesting to countdown the top 10 WWE superstars who could makes waves in the world of MMA.
10. John Cena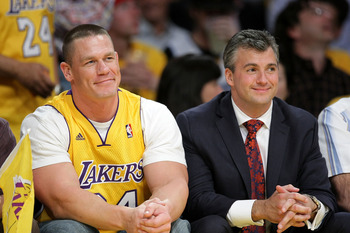 Love him or hate him, there's no denying that John Cena is the biggest star in the WWE.
Not only is Cena a nine-time WWE world champion, he has the athletic background to support a career change. Cena was a Division III All-American center on his college football team.
Should Cena move into MMA and face Brock Lesnar for a title, he has plenty of experience to draw from. The two fought for the WWE title in 2003, with Lesnar scoring the pin fall victory.
9. Chris Masters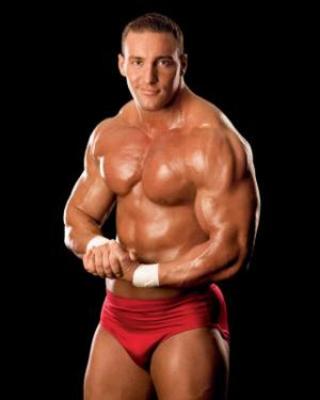 Chris Masters is one of the most physically impressive wrestlers in the WWE. And while he doesn't have any previous MMA training, Masters could make the jump using his physical power and finishing move to make his opponent submit.
The Masterpiece regularly applies "The Master Lock" a swinging full nelson to choke out his opponents and win the match.
The one knock on Masters is that while he's very powerful, he doesn't have a lot of personality. Something that would be alright in MMA as he would only need to talk for a minute or so after his fight.
8. William Regal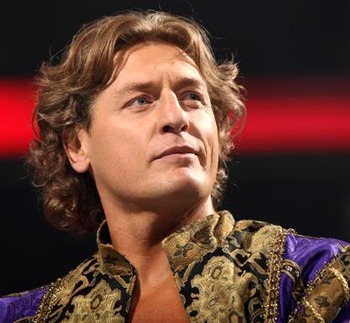 William Regal is a veteran of the WWE and professional wrestling.
Making his WWE debut in 1998, Regal has held many titles, including the tag team, European, Hardcore, and Intercontinental championship belts.
Many MMA companies have held tournaments and Regal is no stranger to that. He won the King of the Ring tournament on Monday Night Raw in 2008, with three wins in one night.
Regal could put his pre-professional wrestling career to good use in MMA. Before becoming a professional wrestler, Regal used to bare-knuckle box opponents at festivals and carnivals.
7. Beth Phoenix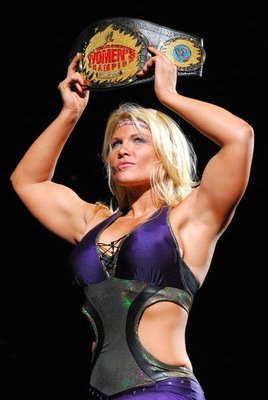 While she isn't technically a "superstar" but rather a "diva," former women's champion Beth Phoenix comes in at number seven.
Not only is the 5'8", 154 lbs Phoenix physically intimidating, the Elmira, NY native has the background to support a career in MMA.
Phoenix was a very successful amateur wrestler in high school. She was the northeast freestyle women's champion and was the 72kg women's champion at the 1999 New York State Fair.
6. Dolph Ziggler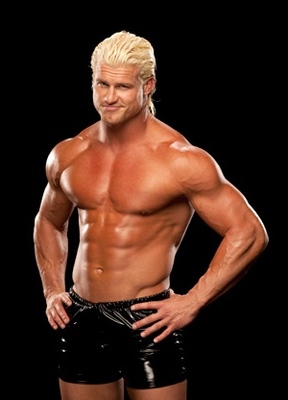 While he may be relatively new to the WWE universe as Dolph Ziggler, having made his debut as that character in 2008, Ziggler has plenty of experience to support a jump to MMA.
Before making his WWE debut as Nicky in the "Spirit Squad", Ziggler wrestled in high school and in college. He was pretty good too.
In high school, Ziggler scored a record 82 pins. A feat that still stands to this day. Then as a member of Kent University's wrestling team, Ziggler had 121 career wins, second most in the school's history.
During Ziggler's tenure with Kent University, the school won two national championships, and he was a three time All-Mid-American wrestling champion.
The sport of MMA has seen many collegiate wrestlers make successful transitions into the cage. With his history, Ziggler could be the next one to do so.
5. Vladimir Kozlov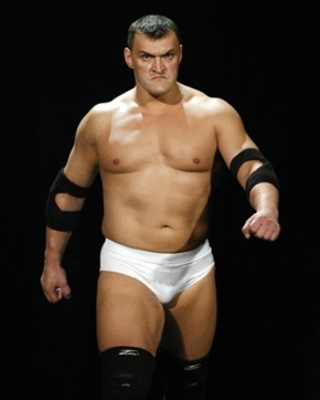 While Fedor Emelinaneko is no longer the top heavyweight in MMA, perhaps a fellow countryman could step up and try and win back the spot for Russia.
That man could be WWE superstar Vladimir Kozlov, who ranks fifth on the list.
Kozlov is trained in many different sports, including football, rugby, freestyle wrestling, sambo, kickboxing, and judo.
Before becoming a professional wrestler, Kozlov was a 2005 USA Open Heavyweight Sambo Champion and a United States Kick-Boxing Association International Heavyweight Grappling champion.
4. Jack Swagger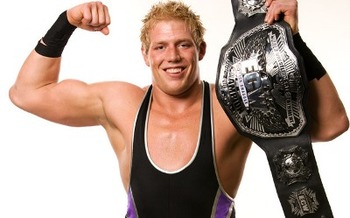 Jack Swagger, "The All-American American" comes in at a respectable number four on the list.
The former world heavyweight champion not only boasts the physical prowess that would serve him well in MMA, but he also has the background of many MMA fighters.
Swagger was a two-sport athlete at the University of Oklahoma, taking part in both football and wrestling. He switched to wrestling in his sophomore year and never looked back.
Swagger was a dominating wrestler. In 2006, he was crowned an All-American and set the single season record for most pins with 30.
3. The Undertaker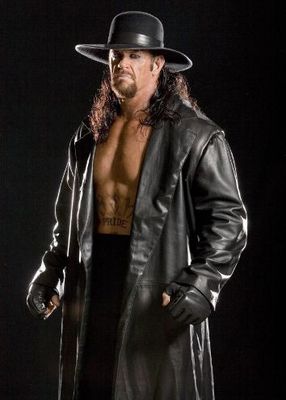 While you may say that The Undertaker is too old to make the jump to the world of MMA, he is two years younger than UFC hall of famer Randy Couture.
While Couture does have decades of experience behind him, The Undertaker possesses skills that would be useful inside an MMA cage.
At 6'10", 299 lbs, Taker is one of the fastest big men in perhaps all of sports. The way he can bounce off the ropes and leap off the turnbuckle is impressive for a man of his age and size.
2. Shad Gaspard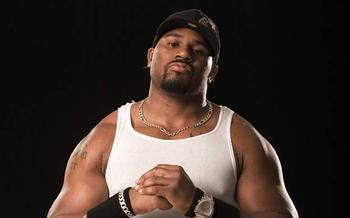 As a member of the WWE tag-team "Cryme Tyme," Shad Gaspard stole many things alongside his partner in "cryme", JTG.
If Shad were ever to make the jump to MMA, he could steal many wins and championships as well.
Gaspard has been training in boxing since age five, and in mixed martial arts since age eight. He has competed in many MMA, boxing, and Tough Man competitions.
As a boxer, Gaspard holds a record of 57-26, while he also sports a record of 35-7 as a no holds barred fighter.
With his type of size and speed and a strong history in many of the sport's key elements, Shad could very well make the jump and make waves in MMA.
1. Santino Marella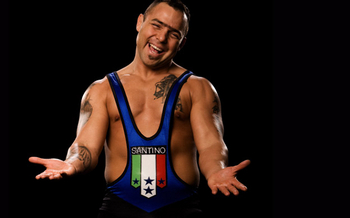 The number one source of comedy on Monday Night Raw, Santino Marella, comes in at number one on the list.
In addition to charisma, which is seen in his portrayal of Santino Marella, the Canadian-born wrestler has plenty of previous experience which could serve him well in the sport of MMA. If he ever decides to go back to it that is.
Before growing a uni-brow and making wrestling fans laugh with his attempted use of "The Cobra", Marella was an MMA fighter in Japan, chalking up a record of 6-1.
Marella was given his big break in professional wrestling by Paul Heyman, who just so happens to be very good friends with UFC heavyweight champ Brock Lesnar. So if he ever decided to try his hand again at the sport, Marella has the type of connections to get a spot with the top company in MMA.
For up-to-the-minute MMA news, updates, and opinions, be sure to follow Ken Beckett on Twitter @KenBeckett
Keep Reading