The Perfect Team: AFC North Style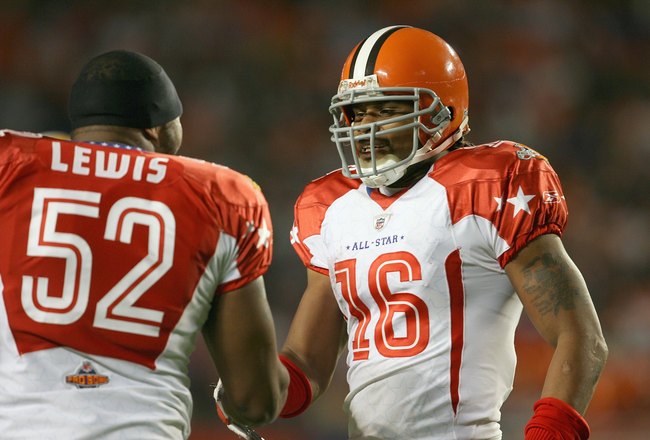 The AFC North is one of the best divisions in football every year. Although I am a Browns fan and proud to be part of this division, every year I see players I hate but am forced to respect as they beat on my team. So now, I have decided to ensemble what I think are the best players in each team from the AFC North.
Quarterback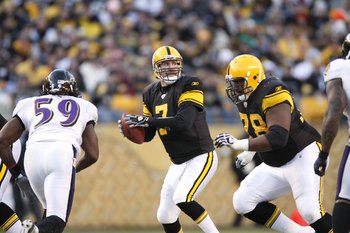 It pains me to say this, but Big Ben is clearly the most accomplished quarterback in the AFC north. Although Ben's pro-bowl production could be done with after all that has happened this offseason, at this point he is the best. He's been in the league six years and won two Super Bowls. With a career QB rating of 91.7, Big Ben remains the best quarterback in the AFC North.
Running back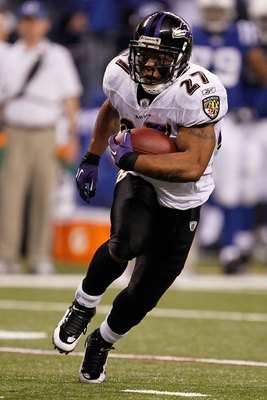 Despite playing for one of my least favorite teams, Ray Rice remains one of my favorite players. At 5'8 and 210 pounds, Rice ran for 1,330 yards and seven touchdowns in 2009. He also complied 78 catches for 207 yards and a score. One could argue that Cedric Benson had the better season, but that was his first year of good production (and in the AFC north) and he has already been arrested and could be facing suspension going into next season.
Fullback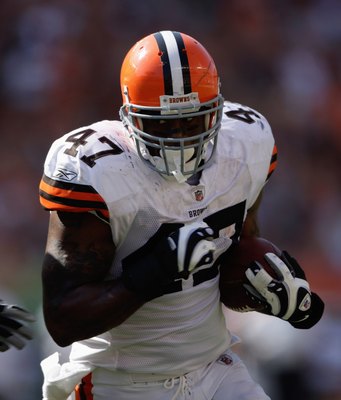 Lawrence Vickers was instrumental in the Browns four-game winning streak to end the season last year, which included a victory over the Steelers. Fullback isn't a very talked about position but if your team plays the Browns this year watch out for Vickers.
Wide Receivers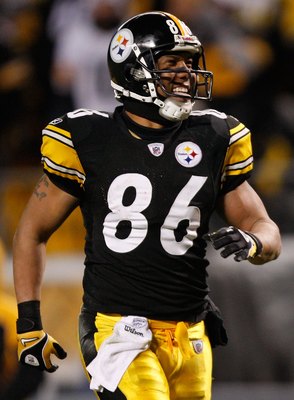 1. Hines Ward
2. Chad Ochocinco
In case you're wondering, I wasn't considering Anquan Boldin since he hasn't officially played a game in the AFC North yet. Hines Ward is the perfect receiver for a team that plays in the AFC North. He comes up with clutch catches and blocks like a tight end. And as much as you might not like Chad Ochocinco, his talent can't be denied.
Tight End
There is really no superstar in the AFC North at this position, but at this point I'll give the nod to the Steelers Heath Miller. He was a very reliable weapon last year when he complied 789 yards and six touchdowns. This could change next year if Cincinnati has anything to say about it. The Bengals invested their first round choice in Jermaine Gresham, a tight end out of Oklahoma who could be one of Carson Palmer's new favorite targets.
Offensive Line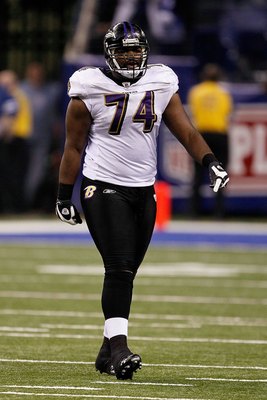 LT-Joe Thomas (Cleveland)
LG- Bobbie Williams (Cincinnati)
C- Matt Birk (Baltimore)
RG- Alex Mack (Cleveland)
RT- Michael Oher (Baltimore)
Joe Thomas and Matt Birk are easy selections on a All-AFC North team, both having been to multiple pro-bowls. Alex Mack, who plays center for Cleveland, and Michael Oher are the future pro-bowlers in the AFC. Bobbie Williams deserves his spot having only missed three games in his entire career.
Defensive Line
Since not every team in the North runs a 3-4, I decided just to pick the four best defensive lineman regardless if they play tackle or end.
DL- Haloti Ngata (Baltimore)
DL- Shaun Rogers (Cleveland)
DL- Casey Hampton (Pittsburgh)
DL- Antwan Odom (Cincinnati)
Linebackers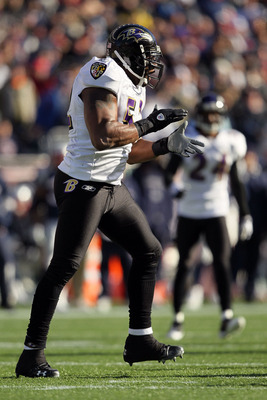 OLB- James Harrison (Pittsburgh)
MLB-Ray Lewis (Baltimore)
MLB- James Farrior (Pittsburgh)
OLB- Lamarr Woodley (Pittsburgh)
Ray Lewis will go down as one of the best linebackers in the history of the NFL. Although the Steelers take all the other linebacker positions players Terrel Suggs, D'Qwell Jackson and Dhani Jones can get some honorable mention.
Cornerbacks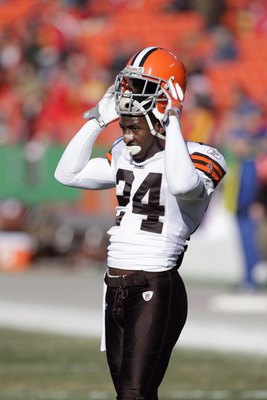 1. Eric Wright (Cleveland)
2. Leon Hall (Cincinnati)
Eric Wright has always been one of the bright spots in a terrible Cleveland secondary. More talent has been added so look for Wright to have a huge season.
Free Safety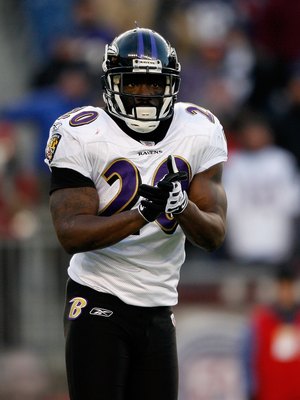 No surprise here. Ed Reed has been one of the most explosive players the last decade. If the Ravens want a Super Bowl run, they're going to need Ed Reed to stay healthy.
Strong Safety
In my opinion, Troy Polamalu deserved to be the MVP last year because he showed how valuable he is by NOT playing. If the Steelers want to do anything this year, Polamalu will have to be healthy.
Honorable Mention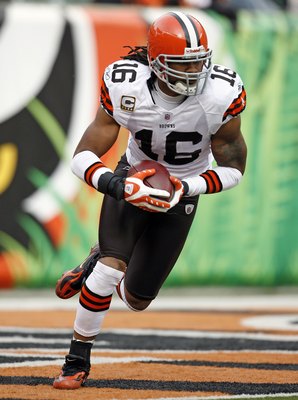 In any discussions of the best players in the AFC North Josh Cribbs has to be mentioned. Josh is the best special teams player in the league and also showed his value on offense in the Wildcat package which was a huge part in the victory of the Pittsburgh Steelers.
Standings Prediction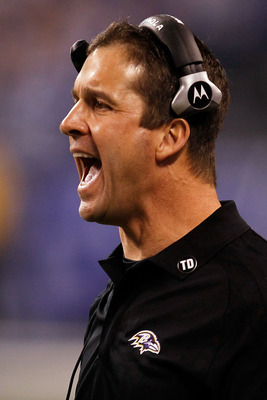 This is my before preseason prediction of how things will wind up in the AFC North this year.
1. Baltimore Ravens- 14-2 (Division Champs)
2. Cincinnati Bengals- 9-7 (Wild Card Berth)
3. Cleveland Browns- 8-8
4. Pittsburgh Steelers- 5-11
That's right, Steelers' fans. That is not just a homer prediction. Big Ben is being replaced by Bryon Leftwhich, who couldn't even keep the starting job in Tampa. There's no more Santonio Holmes, and Hines Ward is getting older and has had more trouble staying healthy. Speaking of getting older, everyone on the defense is getting slower, and Polamalu is coming off serious injuries. The Steelers head into the 2010 season with an aging defense, below average offensive line, troubled quarterback and lacking in offensive weapons.
Keep Reading

Pittsburgh Steelers: Like this team?