MLB Trade Rumors 2010: 10 Targets By Division Leaders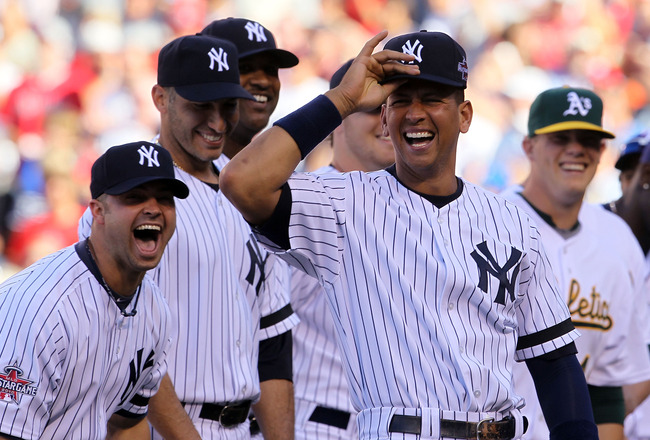 As the second half of the MLB season begins, the top teams will undoubtedly be looking for potential additions to bolster their roster heading into the final stretch of the regular season and then the postseason.
The New York Yankees currently have the best record in baseball at 56-32.
The other division leaders in the American League are the surging Chicago White Sox and the Texas Rangers, who already added a quality piece in Cliff Lee.
In the National League, the Atlanta Braves lead in the East, while the San Diego Padres and Cincinnati Reds hold slim division leads in the West and Central, respectively.
With four of the six division leaders leading by two games or less and no team in any division ahead by more than five games, late summer trades will make the difference between playing postseason baseball and watching on TV.
Here is a list of 10 players the division leaders should consider picking up before a rival team does.
Corey Hart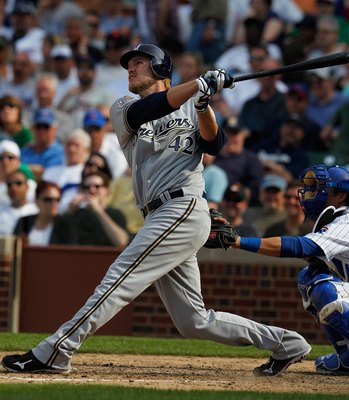 What team couldn't use an outfielder who has hit 21 home runs and 65 RBI so far this season?
Every team would like a player like Corey Hart.
The question is if they have what the Milwaukee Brewers want in exchange for their Home Run Derby participant.
The Brewers are a small market team and 8.5 games out of first place, but that does not mean they will settle for a bad trade. The rumor is they want pitching in exchange for Hart.
Good, young, talented pitchers every team covets.
Would the Rangers, who just added one of the top pitchers in baseball to their roster, be willing to part with some of their up-and-coming stars? Quite possibly.
The Yankees are typically a team that sacrifices long-term prospects for winning right away. They are always players near the trade deadline.
Everyone is interested, but it would be wise for the Brewers to send the talented Hart to the American League where he can cause minimal damage to his former team.
Jose Bautista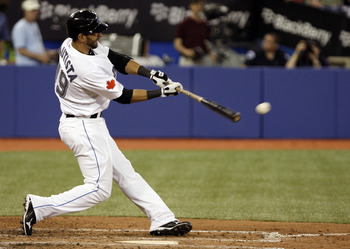 Jose Bautista is similar to Hart from a statistical standpoint. Twenty-four home runs and 56 RBI are going to turn heads in the the trade market.
And since it is the Toronto Blue Jays, who are still in the same division as the Yankees and Red Sox, they are not in the playoff hunt.
So if the Blue Jays do ship Bautista, like the Brewers they would probably prefer sending him to the other league to reduce the chances he could beat them down the road.
The Padres would be wise to make a play for Bautista.
He has more than double the number of home runs as the entire San Diego starting outfield.
Adam Dunn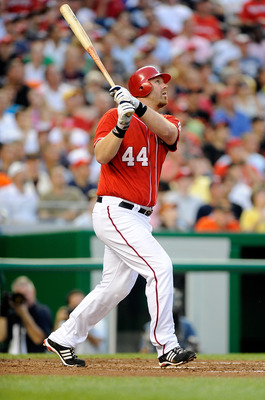 Power. Power. Power.
That's basically what Adam Dunn is about, and it's no secret. Though he actualy has a decent batting average at .288, contenders would want him for his middle of the lineup power swing.
The White Sox have potential interest in Dunn as a designated hitter. Most teams would probably prefer Dunn in that role, though playing first base is not exactly the most difficult position from a mobility standpoint.
Dunn is apparently unhappy with the Nationals regarding a contract extension, so he could be on his way from the bottom to the top sooner rather than later.
Cody Ross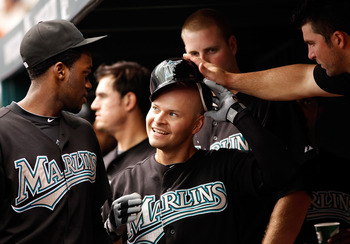 The Marlins' Cody Ross is reportedly gathering interest from teams within Florida's own division.
The Atlanta Braves are supposedly interested in the right fielder, who has seven home runs and 46 RBI this season to go along with a .282 batting average.
Considering the Marlins are 10 games behind the Braves and their history for scrapping teams in a hurry, it would not be surprising to see them ship their outfielder to a division rival.
Other contending teams might be interested in Ross as well, though his stats do not jump off the page like Hart's and Bautusta's.
Xavier Nady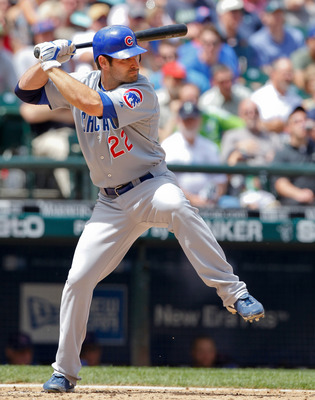 Xavier Nady has been in the Chicago Cubs' rotation of outfielders but has not played on a regular basis, seeing action in only 62 games this season.
Still, he can play in the outfield or at first base, and is drawing some interest, particularly from the Rangers.
He has a relatively inexpensive contract and could make a nice addition for a contender looking to add a utility guy for depth in the final stretch of the season.
The Cubs are currently 9.5 games behind the Reds in the NL Central.
Ty Wigginton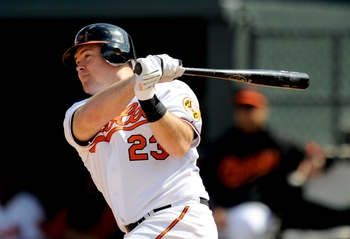 Ty Wigginton was an All-Star this season.
He also plays for the Orioles, which means his current team is not in postseason contention.
They are 27 games out of first place, to be exact.
Wigginton's statistics are great for a second baseman: 14 home runs and 45 RBI. He can also play first base and third base, which could make him a valuable utility player down the stretch.
For a team like the White Sox, for example, who could use more power at the second base and third base positions, Wigginton would be a valuable player to insert in the lineup.
Jorge Cantu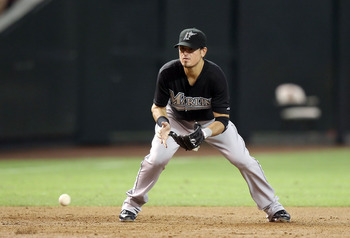 Another solid player from the Marlins. Another player who could be available for the right price.
Jorge Cantu has 10 home runs and 52 RBI so far this season, and is easily in the top half of Major League third basemen.
Help at the hot corner is not pressing for most of the contenders. The Yankees, Rangers, Braves, and Reds are all seemingly set with their third basemen.
However, the Padres and White Sox would be wise to consider adding a player with Cantu's abilities as the season winds down.
Kelly Johnson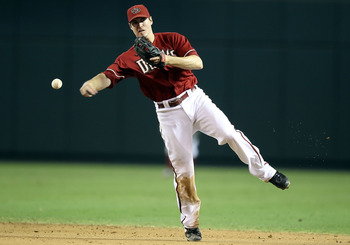 Kelly Johnson has been a tremendous hitter for the Arizona Diamondbacks this season, smashing 14 home runs and 43 RBI.
Not bad for a second baseman. In fact, those are some of the best totals in the league.
Unfortunately for Johnson, the Diamondbacks have been unusually bad this season. They are currently 17.5 games behind the Padres and are the only team in the division not within four games of San Diego.
He is under contract through 2011, but could stil be picked up by division leaders like the White Sox or Padres.
Adam LaRoche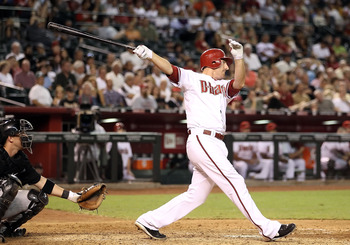 Staying with the Diamondbacks, they are more likely to entertain offers for players like Adam LaRoche, who will become a free agent after this season.
Plenty of contenders are in need of a first baseman, and a one-year rental of LaRoche should be attractive to them.
The Rangers are the main division leader looking for first base help, while the Angels, Rockies, and Giants are all in the pennant race and could use LaRoche's services as well.
He has an affordable contract, which only boosts his rental appeal.
Lyle Overbay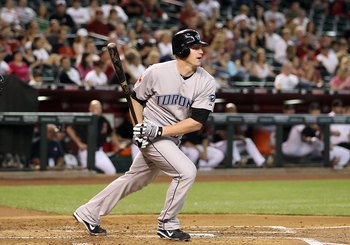 Another first base rental that could be had for a moderate price.
Lyle Overbay has respectable numbers for a starting first baseman, with 10 home runs and 31 RBI. He has been consistent over the years, so teams will know what they are going to get with Overbay.
More importantly for the Blue Jays is they have good depth at first base and could replace Overbay in a few ways.
They could replace him directly with Brett Wallace, or could switch Bautista to first and replace Bautista in right field with another of their outfielders.
Keep Reading

New York Yankees: Like this team?