David Wright's All-Star Hitting Streak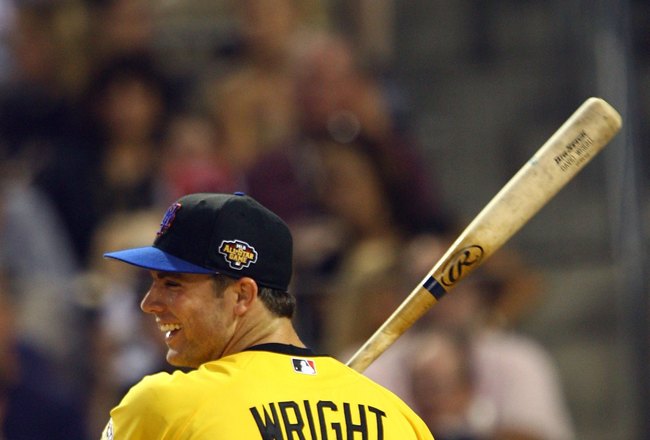 With a 2-for-2 performance in the 2010 All-Star Game, Mets third baseman David Wright has now recorded a hit in each of the last five All-Star games dating back to his debut in 2006. Let's take a look back at Wright's All-Star history.
2006- PNC Park, Pittsburgh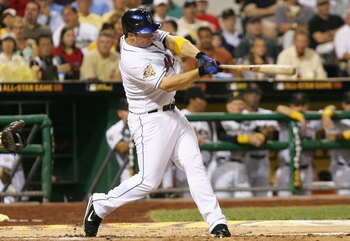 In 2006 Wright became the first Met to participate in the Home Run Derby since Bobby Bonilla(!) in 1993. Wright cranked 16 home runs in the first round and wound up finishing second behind Ryan Howard.
The next night, Wright made his All-Star debut batting sixth and starting at third base. In the second inning, Wright lined the first pitch he saw from AL starter Kenny Rogers inside the left field foul pole for a solo home run. Wright finished 1-for-3 in the National League's 3-2 loss.
2007- AT&T Park, San Francisco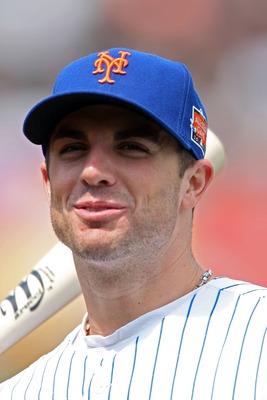 Starting and batting fifth, Wright singled in the sixth inning against Justin Verlander. He finished 1-for-3 in the National League's 5-4 loss.
2008- Yankee Stadium, New York
Coming off the bench, Wright went 1-for-3 with a walk, singling to lead off the top of the 13th inning against lefty George Sherrill in the National League's 4-3 15-inning loss.
2009- Busch Stadium, St. Louis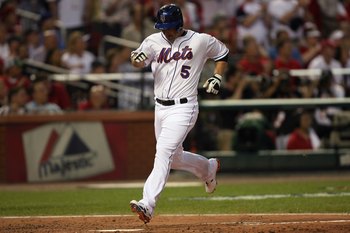 In 2009, Wright made his third career All-Star Game start, batting sixth. He singled in the second inning and came around to score in the National League's 4-3 loss.
2010- Angel Stadium, Anaheim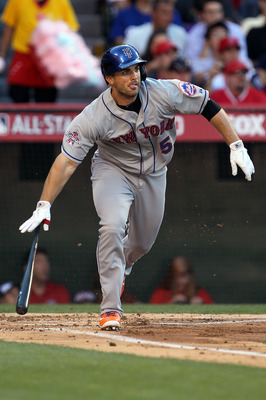 Wright started the 2010 All-Star Game batting fifth. He singled in both of his at bats, extending his all-star hitting streak to five games, and also stole a base. The National League went on to win 3-1, its first victory since 1996.
Keep Reading

New York Mets: Like this team?