The Top 10 NBA Players Five Years from Now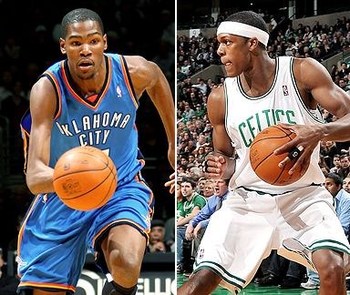 In this list I am predicting who will be the best players in five years. I am not choosing any players from the college game like Harrison Barnes. So be sure to comment what you think about the article, state your opinions and what you think the league will look like in five years.
No. 10: Dwyane Wade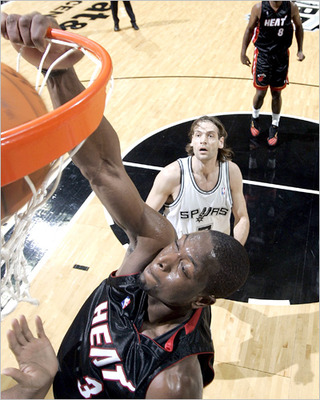 At this point Wade will be 32 and he will finally become LBJ's sidekick. Even though he will be 32 I'm not ready to write him off yet. He is still going to be great.
No. 9: Russell Westbrook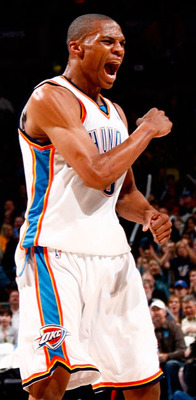 Right now Kevin Durant has a good sidekick, but in five years he will have a great sidekick. Russel Westbrook will be a top-10 player in the NBA in five years with the way he can score. He is strong, athletic, and fast, but right now he doesn't get others involved. In five years, though, I think he will learn how to do that.
No. 8: Dwight Howard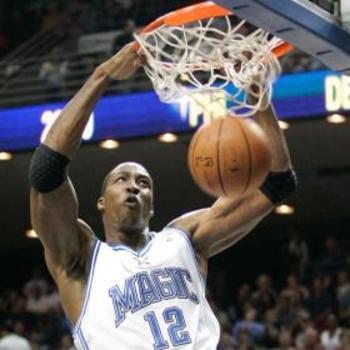 In five years Howard will be 29 years old on the verge of turning 30. Right now I don't think Howard can dominate a game but in five years he will have learned how and his strength will keep him around as one of the NBA's best.
No. 7: John Wall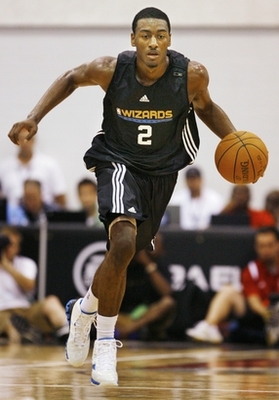 By now everyone knows Wall will be a great player. In one of my recent articles I said Wall would be a disappointment in his rookie season. I think a disappointment for him is not getting Rookie of the Year which I don't believe he will get, but I believe he will be a great point guard in five years.
No. 6: Tyreke Evans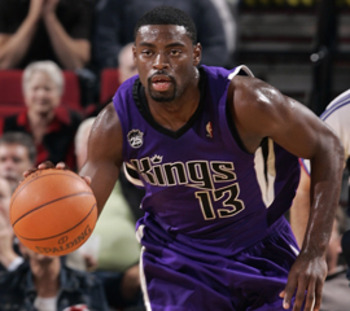 In his first season, Tyreke Evans showed he has a bright future ahead of him. Evans can do it all, averaging 20-5-5 this past season. But Evans needs to get others involved because as the point guard five assists per game is not going to cut it in the NBA.
No. 5: Stephen Curry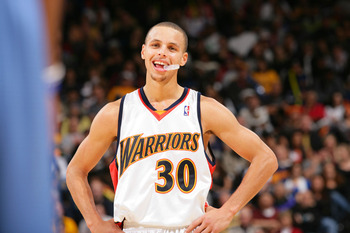 At the end of Curry's rookie year he was the best first year player. He showed he can take over games and is going to be able to dominate for a long time. Everyone knew he could score coming out of Davidson but now they know he can pass, and he has already proved he can do everything at the NBA level. Also the Warriors are building around their future superstar.
No. 4: Derrick Rose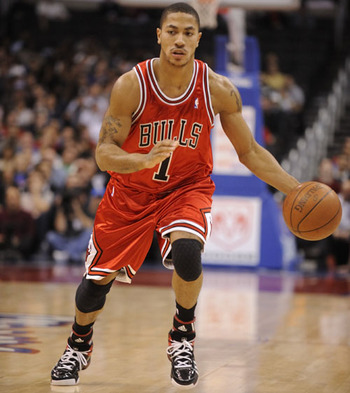 In his first two seasons, Rose already proved he will be an All-Star for the next 10 years. Rose, like Rondo, can do everything on the court, except consistently knock down jumpers. In five years I think he and Rondo will both be able to knock down jumpers on a consistent basis.
No. 3: LeBron James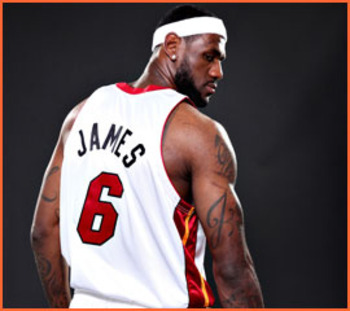 At this point in his career he will have to become the No. 1 option again, because Wade will be 33. I think that he is going to have to become the old LeBron, Not as bad as in Cleveland, but he has to take that role on again.
No. 2: Rajon Rondo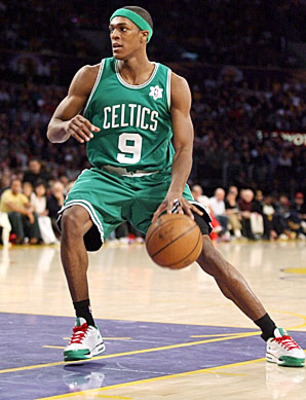 At this point in his carer Rondo will be the go-to guy on the Celtics and they will force him to develop a jump-shot. Right now he already is better then D-Will, CP3, and all the other point guards in every category other than shooting. In five years when he has a jump-shot he will be unstoppable.
No. 1: Kevin Durant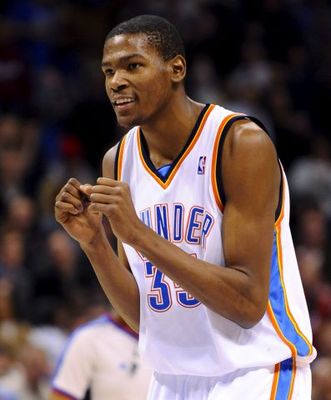 I don't think anyone will disagree with this decision of having Durant as No. 1. He has proven how good he is after leading the league in scoring last season, and five years from now he will be 27 and he will be in his prime. It is going to be VERY VERY SCARY.
Let Me Know What You Think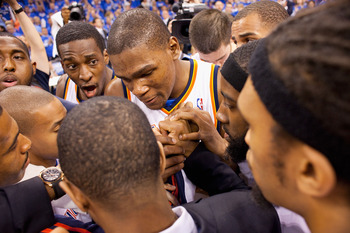 Write your opinions in the comments.
Thank you for reading.
Keep Reading