Cornerback Combat-Wright vs. Brown vs. Haden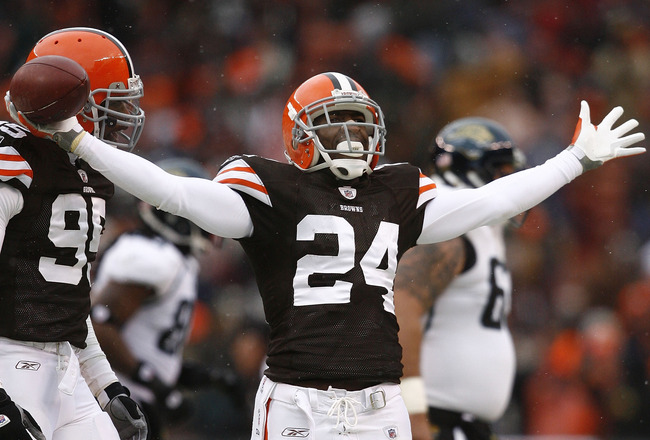 Through good drafting and a nice trade Cleveland has a first round rookie corner in Joe Haden, a three year starter in Eric Wright, and a eight year pro bowl veteran from the Eagles. Now the battle begins. Being a corner in the NFL means a ego is a must and you can bet your paycheck all three of these guys want to start. The good news is that there are three very good players for two starting positions and that doesn't happen a lot in Cleveland. Over the next few slides arguments will be made for all three and you decide what only time will tell.
Eric Wright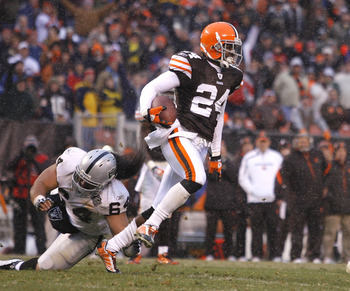 The second round draft pick out of UNLV had a bumpy start in college. But has had a smooth run in the NFL with few mistakes. Over the last three years starter Wright has had 8 interceptions, 189 tackles, and two forced fumbles, and one touchdown.
Some writers have made arguments that Wright will have to battle with Haden for his job. But remember Wright has had no real competition before and it should only elevate his game.
Sheldon Brown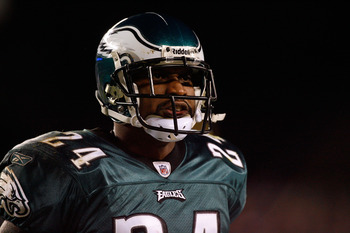 Coming into his 9th year in the league Brown has had 19 interceptions, and 431 tackles, 7 sacks, and 3 touchdowns. Brown has been to pro bowls and super bowls. It is believed Brown still has two or three more good years at corner before he makes the transition to safety if that ever happens. Brown was aquired by Cleveland through trade to come to Cleveland and boost what was a awful secondary. If your sceptical of Brown go on youtube and watch his highlights.
Joe Haden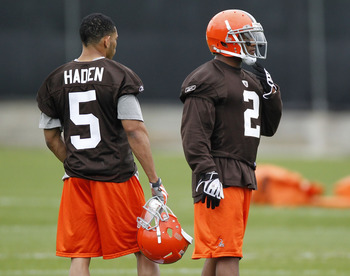 Joe Haden first round pick to Cleveland this year. The seventh pick overall out Florida Haden had 197 tackles, 2 forced fumbles, 8 interceptions. Known for his physical style of play Joe's consistancy and strong tackling skills pushed him up draft boards to a top ten pick.
The problem is that most first round picks are expected to start right away. This may be tough to do since there are two very good veterans on this roster. Worst case scenario Cleveland uses three corners alot and that would help break Haden into the NFL.
Keep Reading

Cleveland Browns: Like this team?