Offseason Buzzkill: Nobody Seems To Like Arizona
Call me biased.
After all, I am the Arizona Cardinals featured columnist here on B/R.
But even you fans out there must admit it gets a little tiring to see the Cardinals given so little credit.
True, I've played this up in the past months, and I've gone on record saying Arizona doesn't mind being ignored either.
But honest to goodness in a weak division, Arizona should be given a fighting chance.
Not the case.
On B/R, I've seen numerous articles saying the Cardinals will fall terribly this year.
I've even seen one article that said they'll go 5-11.
5-11? Really?
ESPN's Rankings: No. 21...Really?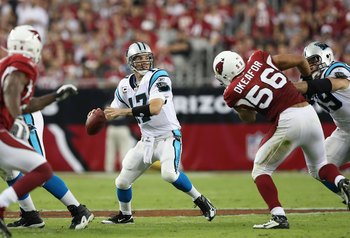 Even the casual fan must admit after the last couple of seasons that seems out of place.
If you look at the ESPN rankings of the NFL teams, Arizona falls into the 17-24 category.

You want to guess the only team in that grouping to have double digit wins last season?
Yep. Arizona.
Now I know there's been some huge changes in the desert, so I get it. You don't recover that easily from some of those.
But if you look at the teams that surround them in the rankings, I think the Cardinals could beat all of them.
And I'm not being biased.
Those teams are Seattle, Denver, Chicago, Carolina, Tennessee, Washington, and San Francisco.
Shouldn't ESPN be giving the two-time NFC West Champions a little more credit?
Peter King Doesn't Like Us Either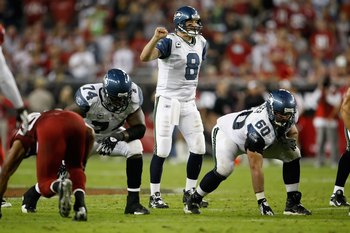 As bad as ESPN's rankings are, Peter King came out almost two months ago (amazingly enough) with us in the No. 22 position.
Of course, this is the same Peter King who had Seattle at No. 11, Carolina at No. 8, and Tennessee at No. 29.
Everyone who agrees with that raise your hand. I thought so.
CBS Apparently Doesn't Like Adrian Wilson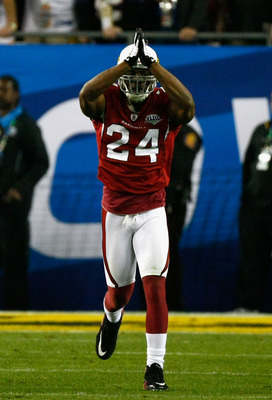 Darren Urban on azcardinals.com pointed out that on cbssports.com, Adrian Wilson was not ranked among the top five safeties.
So I had to check it out for myself.
Andy Benoit and Josh Katzowitz ranked their top five safeties in the NFL.
They inlcuded the big names like Bob Sanders, Troy Palumalu, Bernard Pollard. Wait.
Bernard Pollard?
That's right. The safety for the swiss cheese defense of the Houston Texans made it over the Pro-Bowler Wilson.
Everyone has a right to their opinion, I guess.
It's just odd when in CBS's NFL player rankings, Wilson was No. 44.
Fox Sports Isn't Too Harsh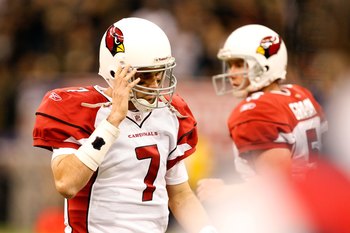 They actually have the Cardinals at a reasonable spot, No. 18, which is just about where they've started for the last few years.
Now, granted, the Power Rankings haven't been updated in several months, so we'll have to keep an eye on where they put the Cards right before the season.
Even so, at least they had the Titans at No. 14 (Looking at you Peter King).
On a good note...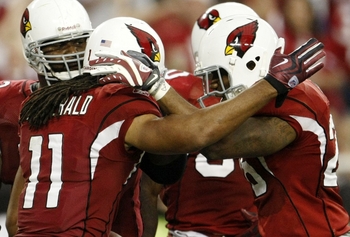 One writer on B/R did the unthinkable just a few days ago in his power rankings.
He made Arizona #14. Gasp. Kudos to you, man.
His synopsis? "After two straight NFC West titles, the Cardinals will have to adjust to life without Kurt Warner and Anquan Boldin. Despite their departures, this team is still loaded with talent—especially with one of the top wide outs in Larry Fitzgerald."
Agreed.
And Finally...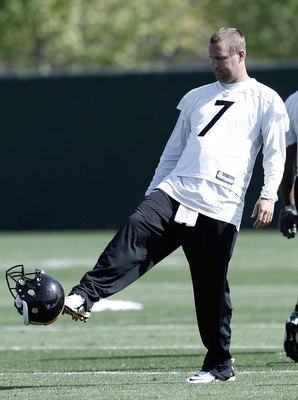 Even though I've been harsh on the media, the Cardinals have one big thing to be thankful for: No off-field mess.
Other than the Darnell Dockett shower incident, which was probably overblown, the Cardinals haven't had a quarterback getting arrested, hanging with the wrong friends, or seen partying with a bunch of college females.
Or seen urinating on a golf course. That would be Big Ben Roesthlisberger if reports are to be believed.
Thank goodness the Cardinals don't have those kind of issues.
Keep Reading

Arizona Cardinals: Like this team?