George Steinbrenner Dies: His 10 Best Moves As Yankees Owner
George Steinbrenner wasn't the richest owner in sports, but he was undeniably the most passionate about winning.
The most polarizing figure in baseball throughout his 37-year tenure as Yankees' owner, Steinbrenner died of a massive heart attack early Tuesday morning. He was 80-years-old.
All too often today, you hear about small market owners pocketing revenue sharing profits they receive from the large market clubs. Steinbrenner not only generated hundreds of millions for the game, but never shied away from committing significant portions of those earnings back into the Yankees' payroll.
Many of his critics suggest that disparities in team payrolls are bad for baseball, but without a salary cap, Steinbrenner was well within his rights to give the Yankees all the resources necessary to win titles.
He'll be remembered for his overbearing, hands-on and frequently confrontational ownership style and relentless expectations.
Steinbrenner won seven World Series championships and 11 American League pennants. He was suspended for two-and-a-half years for hiring Howie Spira to dig up dirt on Dave Winfield and banished earlier for 15 months after pleading guilty in federal court to making illegal campaign contributions.
Despite attempts to remain anonymous with many of his donations, Steinbrenner was a noted philanthropist who gave millions to St. Joseph's Children's Hospital in Tampa, FL.
In celebrating his life, look back at his 10 best moves as Yankees' owner.
10. Trading for Bucky Dent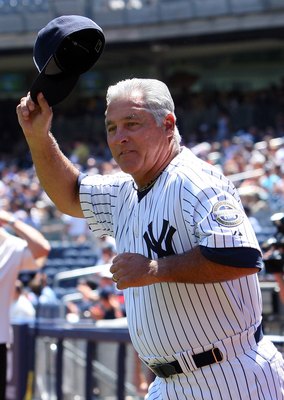 Bucky Dent, who was acquired from the White Sox for Oscar Gamble, LaMarr Hoyt, Bob Polinsky, and $200,000, is renowned in Yankees lore for hitting a three-run homer off of Mike Torrez in Fenway Park that led New York to victory in a one game playoff to decide the AL East Champion on Oct. 2, 1978.
Making two All-Star teams over his six-year run with New York, Dent still haunts Red Sox fans to this day with memories of his monumental home run clearing the Green Monster in left field.
The Yankees defeated Kansas City in the 1978 ALCS and overtook the Dodgers in the World Series to cement Dent's permanent invitation to Old Timer's Day at Yankee Stadium.
9. Bringing Yogi Berra Back to Yankee Stadium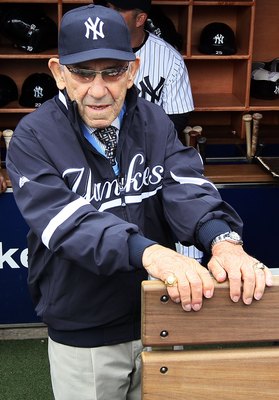 After being fired in April of 1985 as Yankees' manager, Yogi Berra vowed never to return to Yankee Stadium.
Steinbrenner didn't personally contact Berra to terminate him and Berra took it personally.
On July 18, 1999, the Yankees held Yogi Berra Day in appreciation for the legend's return to the pinstriped family. David Cone proceeded to pitch a perfect game against Montreal that afternoon with Don Larsen and Berra in attendance.
Berra caught Larsen when he pitched his perfecto in Game 5 of the 1956 World Series.
8. Signing Catfish Hunter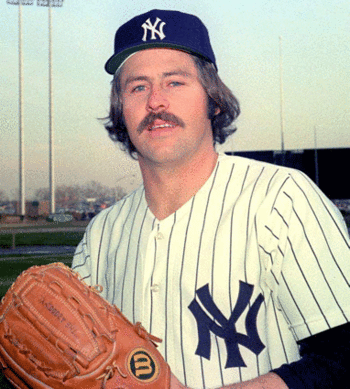 As a result of a technicality, Catfish Hunter became a free agent in 1974 and Clyde Kluttz, the Yankee scouting director, quickly capitalized on the opportunity.
Charles Finley failed to pay an insurance company $50,000 as stipulated by Hunter's contract thereby voiding the deal.
Hunter signed a five-year, $3.75 million contract with New York, which sent shockwaves through baseball.
Although Steinbrenner wasn't directly involved because he was serving a suspension for illegal campaign contributions to Richard Nixon at the time, it was the first of many stunning free agent signings with him at the helm.
7. Re-signing Bernie Williams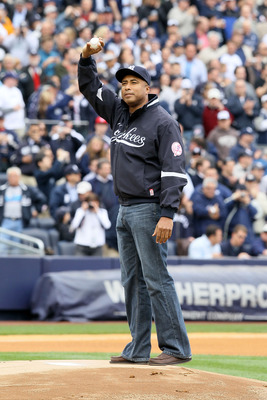 Steinbrenner re-signed Bernie Williams to a monstrous seven-year, $87.5 million contract prior to the 1999 season amidst speculation that Williams was on the verge of joining the arch nemesis, Boston Red Sox.
Williams helped the Yankees reach four more World Series throughout the contract and won three consecutive championships from 1998-2000.
He made the All-Star team five times, won four gold gloves, and a Silver Slugger as a Yankee.
6. Trading Roberto Kelly for Paul O'Neill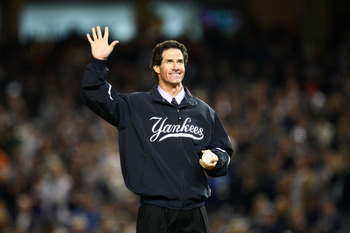 General Manager Gene Michael shipped prized prospect Roberto Kelly for Paul O'Neill in November of 1992 and the Yankees began to build the foundation of what would be a perennial winner from the mid 90s to the present.
Steinbrenner was banned from baseball during this period, but in leaving the keys to a respected baseball man like Michael, he allowed his team to improve.
O'Neill won the batting title in the strike-shortened year of 1994 and was a staple of the Yankees championship teams in the late 90s. His desire and will to win fueled trips to four World Series titles and five AL pennants.
5. Signing Reggie Jackson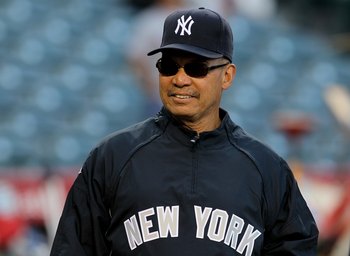 Reggie Jackson was a spark plug made for the New York spotlight and Steinbrenner wanted him. He got his wish when Jackson signed a five-year, $2.96 million contract and Mr. October was born.
Jackson hit five homers in the 1977 World Series alone, including three in one game.
Jackson, although famously clashing with manager Billy Martin and catcher Thurman Munson, won back to back World Series in 1977 and 1978. He was an All-Star every year throughout the five-year deal.
4. Not Trading Andy Pettitte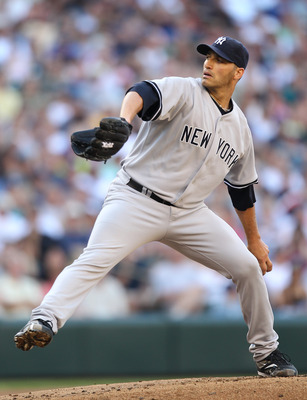 Steinbrenner clearly had his favorites over the years and Andy Pettitte wasn't one of them.
Several times, whispers of Steinbrenner's frustrations with Pettitte were publicized but the Yankees never pulled the trigger and dealt the lefty stalwart.
Despite the Yankees letting him leave to sign with his hometown Houston Astros in 2004, Pettitte returned in 2007 and has amassed 203 wins as a Yankee and an astounding .646 win percentage.
3. Hiring Joe Torre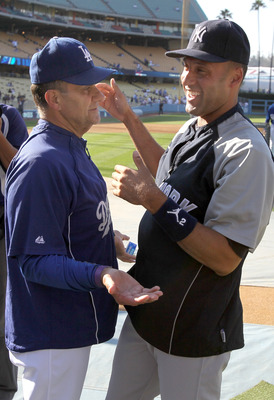 Highly scrutinized for eschewing the popular Buck Showalter, Steinbrenner defiantly hired Joe Torre as manager for the 1996 season. Steinbrenner's confidant, Arthur Richmond, recommended Torre.
One New York tabloid ran the headline "Clueless Joe," inferring that Torre had no idea what he was getting into.
In retrospect, Torre might agree with that inference given his checkered managerial history prior to his success with the Yankees.
Torre brilliantly handled controversy and almost always maintained a cool demeanor which kept his team calm in the most frenzied situations. In addition to four championships, Torre made the playoffs all 12 years he managed the team.
2. Relinquishing control of baseball operations to Gene Michael in early 90s
As demonstrative and controlling as he was, it was against Steinbrenner's nature to sit on the sidelines while baseball lifers constructed his team.
When he was banned for instructing Howie Spira to dig up dirt on Dave Winfield, however, he left Gene Michael in charge.
"Stick," as he's nicknamed, assembled the corps of the most successful decade in history under Steinbrenner. Highly regarded prospects like Bernie Williams, Andy Pettitte, Mariano Rivera, and Derek Jeter were developed while veterans O'Neill, Wade Boggs, Jimmy Key, David Cone, and John Wetteland were added to the mix.
The Yanks transitioned to General Manager Bob Watson before the start of the 1996 season.
1. Buying the Yankees for $8.8 million in 1973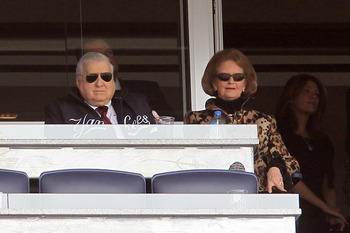 Steinbrenner's best move of all has to be the announcement that he purchased the team from CBS. The deal, which was reportedly for $10 million, may be the best financial move in the history of sports.
He later sold parking garages involved in the transaction for $1.2 million, reducing the total price of the most storied franchise in sports to $8.8 million.
With the creation of the YES Network and the new Yankee Stadium, the Yankees are currently valued at well over $1 billion.
Keep Reading

New York Yankees: Like this team?