Top Six "shirty" Blunders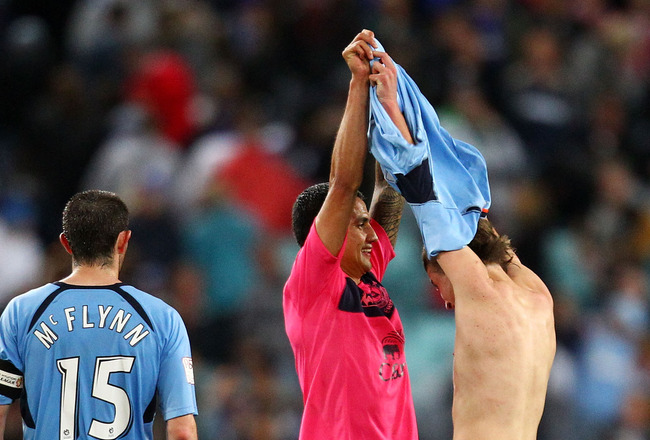 Images of Arsenal midfielder Cesc Fabregas celebrating Spain's World Cup triumph kitted out in a Barcelona shirt - albeit one forced on him - have rekindled memories of similar acts of disloyalty.
This article has been taken from www.telegraph.co.uk
Cesc Fabregas – July 2010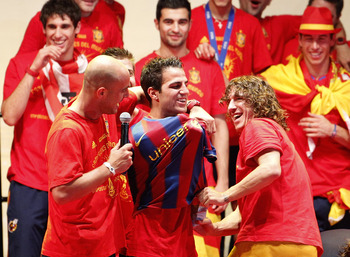 Having made no secret of his desire to return to boyhood club Barcelona, Arsenal captain Cesc Fabregas was given a nudge in the direction of Catalonia by his Spanish and potential future club team-mates.
Barcelona defensive duo Gerard Pique and Carles Puyol forced the famous blue and red shirt onto the back of the 23-year-old during Spain's World Cup celebrations in Madrid.
Michael Essien – February 2008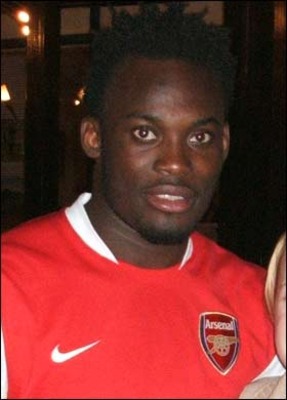 Chelsea midfielder Michael Essien set Stamford Bridge hearts racing after he was pictured wearing an Arsenal shirt on a visit to his hometown in Ghana.
"The shirt is one I swapped with Emmanuel Adebayor after a game last season." Essien explained.
"I gave it to my pal Eric. A girl asked for a photo. I didn't want to do it bare-chested – so Eric lent me the shirt."
Emmanuel Adebayor – January 2010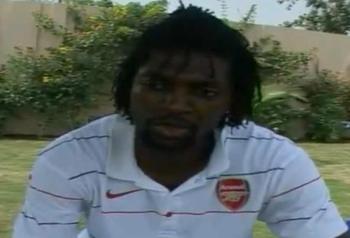 The grieving Manchester City striker can be excused for appearing on television wearing an Arsenal polo T-shirt in the wake of the Togo team bus shooting that claimed the lives of three people.
"I realised this morning when I woke up that I was wearing an Arsenal shirt yesterday," said Adebayor.
"What happened was that on the Angola border, we left all our baggage on the bus and ran away. So I had nothing to wear and the first person I asked gave me that shirt.
"I didn't even realise what I was wearing. Even yesterday, instead of going to my room to sleep I went to the wrong room."
Paul Ince – September 1989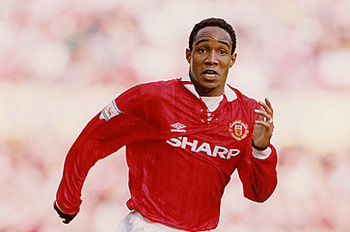 With a transfer to Manchester United all but signed, Paul Ince cast himself as an eternal hate figure of West Ham fans present and future by prematurely staging the obligatory photo shoot in United red.
"I spoke to Alex Ferguson," he recalled, "and the deal was close to being done. I then went on holiday and my agent said it wasn't worth me coming back to do a picture in a United shirt when the deal was completed, so I should do one before I left and it would be released when the deal was announced.
"The photographer took the picture and put it into the newspaper's library. Soon after, the sister paper were looking for a picture of me and found the one of me in a United shirt in the pile.
"They published it and all hell let loose. I came back from holiday to discover West Ham fans were going mad.
"It wasn't really my fault, I was only a kid. I did what my agent told me and took all the crap for it."
Chelsea – August 2008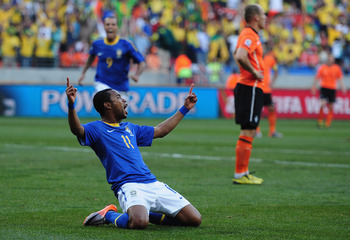 Club and not player were the guilty party as Chelsea jumped the transfer gun by making available shirts emblazoned with Robinho's name on their official website before any deal for the Brazilian had been confirmed.
Chelsea ultimately suffered for the blunder as an embittered Real Madrid responded by increasing their valuation, pricing the Londoners out before Manchester City swooped.
"Our online partner, Kitbag, always prepares in advance of any potential signings, and unfortunately it accidentally made its way onto the site but has now been removed," said a Chelsea spokesman.
Mario Balotelli – March 2010
Appearing on Italian comedy show 'Striscia la noticia', Internazionale striker Mario Balotelli proceeded to antagonise half of Milan by accepting and then wearing an AC Milan shirt gifted to him by the show's host.
The player's agent, Mino Raiola, later defended Balotelli's actions, saying the show should be taken as a "joke" and that he is a "boy of 19 who may not understand the consequences of what he does".
"I hope the fans understand that you cannot take a programme like Striscia seriously."
Keep Reading