2010 NFL Season Preview: Cleveland Browns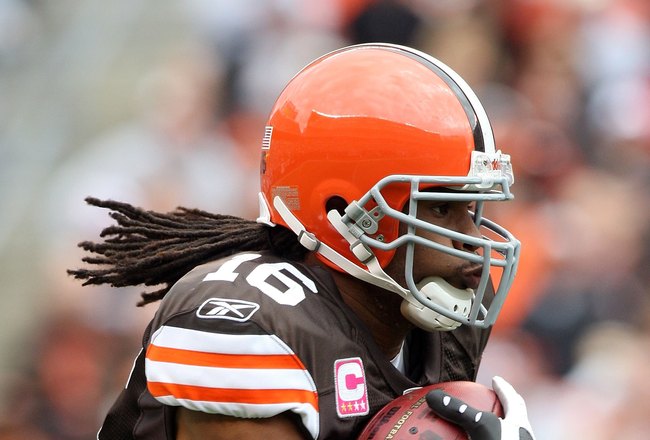 When LeBron James made his decision to leave the Cleveland Cavaliers in favor of the Miami Heat, it left the city heartbroken. Now, with the Cavaliers most likely to take a step back to mediocrity, the Browns are considered 'Cleveland's Team'.
The Cleveland Browns franchise has a decorated history as they currently hold four NFL championships. However, they won their last one in 1964, which was also the city's last major title. Ever since then, the team has never regained their dominance.
This has especially been the case as of recent. In fact, the last time the team won the division was in 1989, while the last time they made a playoff trip was 2002.
That aside, it appears as if the team could be on the verge of reversing their fate. They are riding a four-game winning streak as of last season and if that carries over, the future looks very bright for the organization.
Biggest Question Heading into Next Season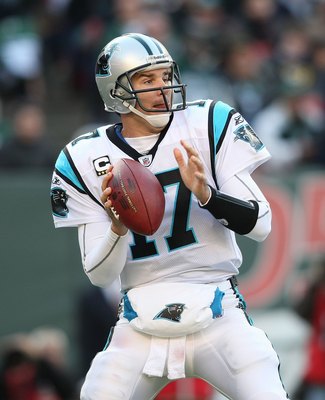 Honestly speaking, the Cleveland Browns have one of the worst quarterback situations in the NFL--really only better than the Buffalo Bills. Heading into the upcoming season, it appears as if their starter will be 35-year old Jake Delhomme.
Delhomme has been a decent starter throughout his career as his passer rating is 82.1. Of course, we all know that the NFL is a "what have you done for me lately" league.
Ever since throwing a whopping five interceptions in a Divisional Playoff loss to the Arizona Cardinals in the 08-09 season, the once Pro-Bowl quarterback has struggled, to say the least.
He is coming off a season in which he threw 8 TD 18 INT and posted a 59.1 passer rating. Failing to drastically improve will be disastrous for the Browns.
Key Additions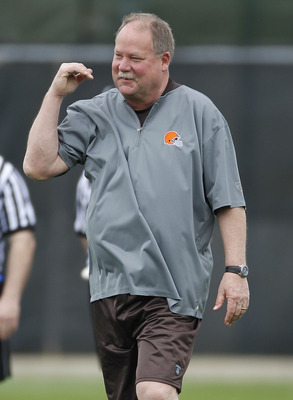 QB Jake Delhomme
As referenced earlier, Delhomme was brought in to be the starting quarterback. The team is hoping that he can bounce back from a disappointing season and prove to the league that he can still be a solid player.
QB Seneca Wallace
Even though he's nothing more than a career backup, in my mind, Mike Holmgren decided to bring in one of his former players.
TE Benjamin Watson
Watson, a former 1st round pick, was a very smart pickup. While he hasn't lived up to his high expectations, he is still a productive tight end capable of making big-time plays down the middle of the field.
LB Chris Gocong
Gocong was a solid contributor for the Eagles over the past four seasons. He is an original DE converted OLB. It will be interesting to see how he makes the transition from a 4-3 to 3-4 defense.
Despite all the acquisitions, the biggest addition is hiring Mike Holmgren as the team president. He's truly putting his imprint on this franchise and if they're fortunate, it will result in the same type of success.
Key Losses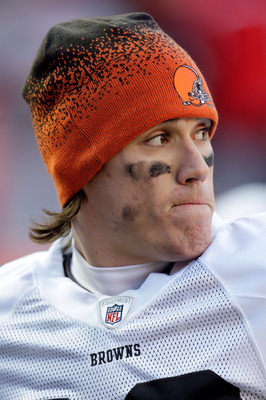 QB Brady Quinn
The team decided to trade their former 1st round selection as part of their rebuilding project. While he did show flashes of promise, he was an overall disappointment.
QB Derek Anderson
Anderson is a prime reason why making a major financial commitment to a player after one year of production is a poor decision. I'm sure not many Browns fans will complain about his release.
RB Jamal Lewis
After two productive 1,000 yard seasons with the team. Lewis' production took a major dip. He's yet another example of how running backs tend to decline after they hit thirty years of age.
WR Donte' Stallworth
After signing a 5-year $35 million deal in 2008, he managed to only record 17 catches for 170 yards. Then, he was suspended by the league for his conviction on manslaughter charges. Once he was reinstated ,the team decided to terminate his contract. I believe it's fair to say the experiment was a complete failure.
DE Corey Williams
Williams provided decent depth along their three-man front, registering four sacks last season. However, they have enough talent to overcome the loss.
OLB Kamerion Wimbley
Wimbley, a former 1st round pick has registered 26.5 sacks during his four years with the team. As we all know, generating an effective pass rush is an integral key to success which is why I strongly disagreed with this move.
S Brodney Pool
Even though he did make four interceptions last season, this shouldn't be considered a major loss.
Draft Recap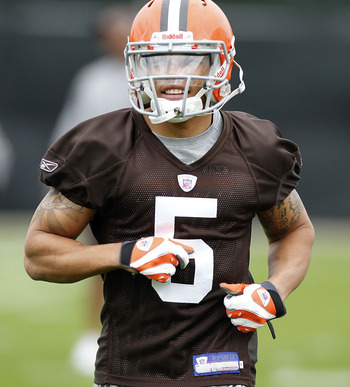 1st Round (No. 7 Overall): Florida CB Joe Haden
2nd Round (No. 38 Overall): Oregon FS T.J. Ward
2nd Round (No. 59 Overall): Tennessee RB Montario Hardesty
3rd Round (No. 85 Overall): Texas QB Colt McCoy
3rd Round (No. 91 Overall): Arizona State G Shawn Lauvao
5th Round (No. 160 Overall): Nebraska S Larry Asante
6th Round (No. 177 Overall): South Florida WR Carlton Mitchell
6th Round (No. 186 Overall): South Carolina DE Clifton Geathers
As opposed to drafting the best player available, the Browns decided to primarily use their selections to fill their voids. Overall, I thought they made several wise choices, and I especially like the Haden and McCoy picks.
Coaching Outlook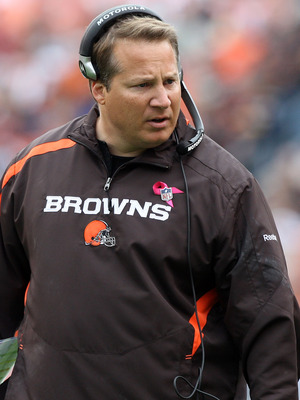 Eric Mangini enters his second season as the team's Head Coach. Despite posting a 5-11 record, Mike Holmgren decided to give him another chance. However, if he doesn't improve, he won't be as lucky this time around.
Brian Daboll will begin his second season as the team's offensive coordinator. He has spent time with the Patriots and Jets, both as a wide receivers and quarterbacks coach. He did a nice job working with Chad Pennington and will be responsible for doing the same with Jake Delhomme.
Moreover, Mike Holmgren decided to bring along Gil Haskell to assist in offensive play-calling duties. Haskell has worked with Holmgren, both in Green Bay and Seattle. Having a familar colleague should create chemistry between the staff.
Rob Ryan is heading into his second season as the team's defensive coordinator. He did an excellent job as the New England Patriots linebackers coach, ranking first in points allowed as well as producing two Pro Bowlers in Willie McGinest and Teddy Bruschi. The Browns are hoping that he can carry on the same type of success with this squad.
Offense Outlook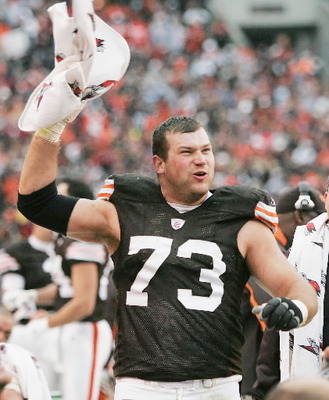 Plain and simple, the Browns offense isn't exactly a highlight reel.
As I stated earlier, they have one of the worst quarterback situations in the league. It appears as if Delhomme is penciled in as the starter, but don't be surprised to see Seneca Wallace or even Colt McCoy jump in there if he can't get the job done.
Whoever the quarterback is; he will have few weapons to work with as well. While Mohamed Masaquoi is developing into a reliable target, nobody else is a proven playmaker. Joshua Cribbs has struggled at receiver, and I, personally, would spare his energy for his special teams contributions.
On the other hand, the Browns do have a good rushing attack. They ranked 8th in the league last year and I expect that to improve. Jerome Harrison and Montario Hardesty have contrasting styles that should complement each other and form a dynamic duo.
The Browns offensive line, while not great, has its bright spots. LT Joe Thomas is one of the best in the business while LG Eric Steinbech and C Alex Mack played very well last season. Meanwhile, though, RG Floyd Womack is mediocre at best. Their biggest issue lies at right tackle where they may have to desperately plug in Tony Pashos, who played terribly for the 49ers last season.
As a unit, expect them to utilize a heavy ground game while hoping their quarterback can simply manage the game. While not exactly a formula for success, it may be enough to get them by.
Defense Outlook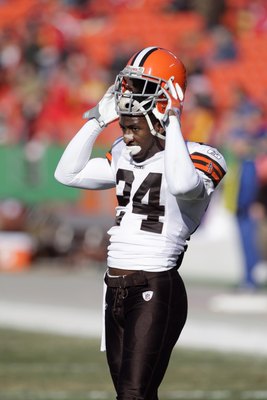 Even though they finished amongst the bottom in the league in most defensive categories, I expect this unit to make significant strides.
They have a stout defensive line, something every 3-4 defense covets. Athyba Rubin will start up the middle at nose tackle, while Shaun Rodgers and Robaire Smith lineup at defensive end. All three are very good stuffing the run, which will be important against their run-oriented divison opponents.
Surprisingly, the Browns racked up 40 sacks last season, ranking 8th in the league. Instead of on one dominant force off the edge, the team relies on a cumulative effort from the entire unit. With the loss of Kamerion Wimbley, it will be tough to replicate that type of production though.
Their linebacking core, led by Scott Fujita, is solid. Be aware though, that D'Qwell Jackson is disgruntled with his current contract situation which could be an issue.
One of the team's greatest strengths lies at cornerback. Joe Haden, their 1st round selection, has the potential to develop into a true shutdown corner. Starting opposite him will be Eric Wright, whom I believe is one of the most underrated players in the game. Their trade for Sheldon Brown, gives them one of the best nickel defensive backs in the league.
At safety, they have rookie T.J. Ward along with Abram Elam. While neither are game-changers, they should be able to hold their own.
Expect this defense to grind it out throughout the season. If they can keep the score low, they may have a chance.
Special Teams Outlook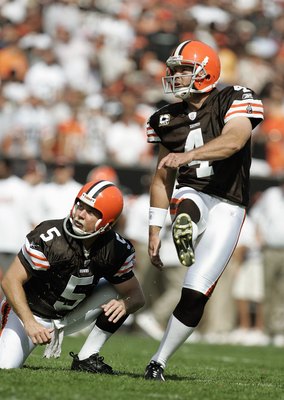 The Browns have one of the best special team units in the league.
Joshua Cribbs is the most dangerous return man in the NFL. Last season, he scored three times on kickoffs and once on punts, and he currently holds the all-time record for kickoff returns for a TD with eight. In terms of coverage, the Browns didn't allow a single score.
Phil Dawson remains one of the league's most reliable kickers. Last season, he nailed 89.5% of his field goals.
Dave Zastudil is one of the better punters in the league. Last season, he did a nice job by pinning just over 50% of his punts inside the opponent's 20-yard line.
Overall, expect the group to continue their success moving forward.
Fantasy Outlook
RB Jerome Harrison
Harrison played extraordinarily during the final three games of last season. However, with second-round pick Montario Hardesty in the mix, Harrison's carries and overall production should drop. That said, I still think he's a solid No. 2 RB in most fantasy leagues.
RB Montario Hardesty
Ever since the organization drafted Hardesty in the 2nd round, they have simply praised his abilities. This should equate in considerable involvement in the offense, which is good news for fantasy owners. In my opinion, he's a borderline No. 2 RB.
Players such as WR Mohamed Massaquoi, WR Joshua Cribbs, and TE Ben Watson are all quality late-round options.
Finally, my bit of advice would be to stay away from their turnover-prone quarterbacks.
Schedule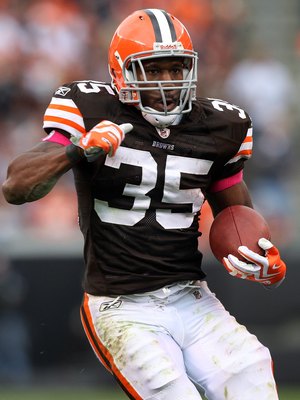 Week 1 @ Tampa Bay Buccaneers
Week 2 vs. Kansas City Chiefs
Week 3 @ Baltimore Ravens
Week 4 vs. Cincinnati Bengals
Week 5 vs. Atlanta Falcons
Week 6 @ Pittsburgh Steelers
Week 7 @ New Orleans Saints
Week 8 Bye
Week 9 vs. New England Patriots
Week 10 vs. New York Jets
Week 11 @ Jacksonville Jaguars
Week 12 vs. Carolina Panthers
Week 13 @ Miami Dolphins
Week 14 @ Buffalo Bills
Week 15 @ Cincinnati Bengals
Week 16 vs. Baltimore Ravens
Week 17 vs. Pittsburgh Steelers
The Cleveland Browns definitely have a tough road ahead of them this upcoming season. In addition to their already competitive divisional matchups, the team has games against potential playoff teams such as the Falcons, Saints, Patriots, and Jets.
Furthermore, the team has a busy itinerary as they will be constantly traveling up and down the East Coast from week to week.
On a side note, the team has no nationally televised games scheduled.
In a Nutshell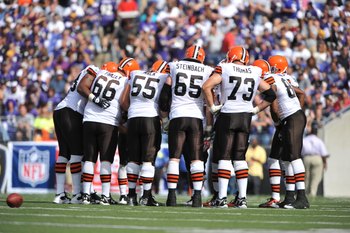 Sure, the Browns have a good defense, rushing attack, and special teams. However, considering that the Browns have arguably the worst quarterback situation in the a quarterback-driven league, it will be tough for this team to compile more than a few wins.
Optimistically speaking though, finishing last could be a beneficial thing as it will put them in the running for the elite quarterbacks in next year's draft class.
Final Record: 4-12
Keep Reading