Summer Transfer Window: 10 Teams That Would Love To Land Fernando Torres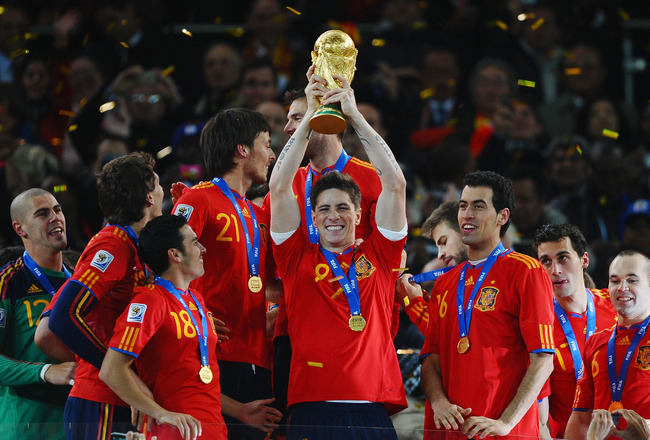 Their have been rumours abound that Fernando Torres is heading towards the Liverpool exit.
This is partly because Liverpool will not be seeing any Champions League football next season and there is little prospect of a league title next season either.
Torres is one of the leading players in the World, regardless of how he has performed at this years World Cup. Does Torres want to play football for a team that many believe has lost the potential to win championships?
If he does decide to leave, in no particular order, here are the frontrunners to sign the Spanish star.
Atletico Madrid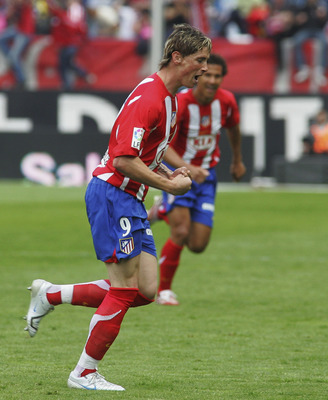 Torres began his career at Atletico and, by the age of 19, he was captain of their team.
He turned down big offers three years in a row to move to bigger clubs, eventually leaving when his presence was holding back his boyhood team.
Atletico don't have the money to buy Torres, but they would love to have him back.
They have found success since Torres's departure, finishing fourth twice and winning the Europa League last season.
A returning Torres would continue Atletico's momentum and be massively popular, however unlikely it may be.
Arsenal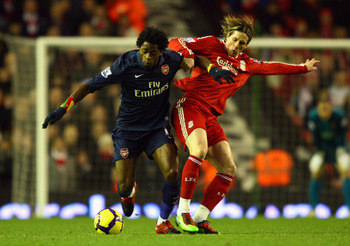 Arsenal are in need of a world-class striker, so why not Torres?
Torres is bound to be expensive, but Wenger is rumoured to have funds and although he doesn't like to splash out, maybe he would for Torres.
Van Persie needs a striking partner to replace Bendtner, who managed just 12 goals last season.
Wenger, and therefore Arsenal, may not have, or be prepared, to spend the money necessary to buy Fernando Torres, but they could would love to have him.
Inter Milan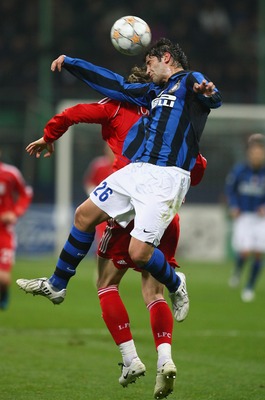 Inter Milan's new manager Rafael Benitez would love to have his former star striker in his side.
Inter already have plenty of options up front, but there would be room for Torres who has said in the past that he would like to play in Italy.
Torres would provide the Champions League winners with more than enough goalscoring power to reach the highs of last season once again.
Real Madrid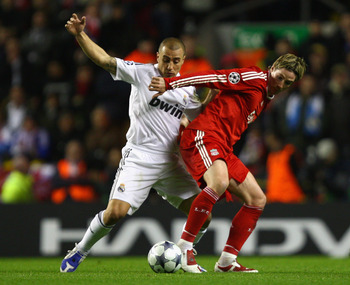 Torres, in all likelihood, won't move to Real Madrid. He is a former Atletico player and moving to Real would be a betrayal to say the least.
However, Real would love to have him.
They showed last summer, with signings like Ronaldo, that money is no object and the capture of Torres would add to the new generation of "galaticos".
It would also prevent Barcelona picking up any more of the Spanish national squad, especially with Barca having just signed Villa.
Barcelona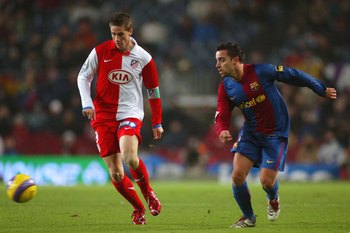 Barcelona like Spanish players, especially brilliant ones like Torres.
Their starting side and the Spanish national starting side are often rather similar. The signing of Torres would give Barca both of Spain's top strikers, as well as Pedro, the man who replaced Torres in the Spain side.
There are rumours that Barcelona even want Torres more than Fabregas. They are said to be considering a £70 million move for the 28-year-old, despite their financial woes.
Torres needs good service to score his goals, and there is no better midfield than the Barcelona power house.
Torres is more likely to move to Barcelona than Real considering his Atletico past.
Bayern Munich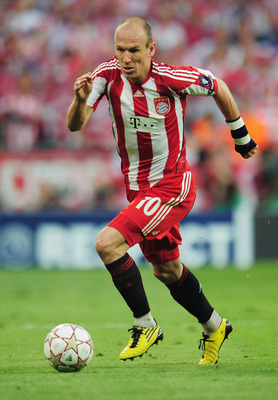 Bayern Munich have on of the stars of the World Cup in Miroslav Klose, but he didn't show the same form in last seasons Bundesliga, scoring just six goals.
No other Bayern Striker shone last season either and Torres could be useful if he could be persuaded to move to a league of a slightly lower standard than the big three leagues.
That might not be too hard considering Torres has said "To me Bayern Munich is a very attractive club."
Bayern have shown that they are a European force after making it to the Champions League final, edging out Manchester United and Juventus on their way there.
Signing a player of Torres's quality would continue Bayern's momentum and add to a squad that already includes the likes of Robben and Ribery.
AC Milan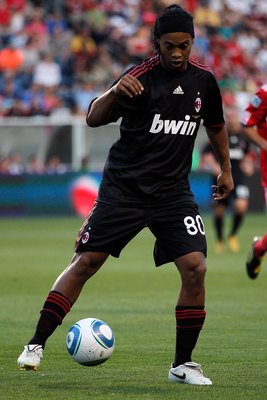 AC Milan finished 12 points behind rivals and champions Inter last season. The signing of Torres, a player who they tried to sign before his move to Anfield, might help them close the gap on their rivals.
Far too many chances were missed last season for AC Milan and no player broke the 20-goal mark, something Torres has managed in two out of his three seasons at Liverpool.
Torres has said in the past that he'd like to play in Italy, either for AC Milan or Inter and Milan would love to have the speed and chance conversion rate of Torres.
Their medical facilities known as "Milanlab" have done wonders for players in the past and could help lure the injury prone Torres to the Italian giants.
Manchester United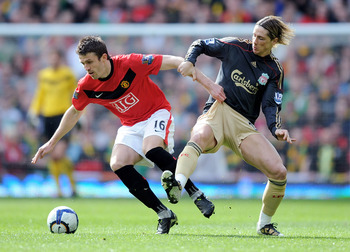 Manchester United could use Torres and the goals he can bring. Too often last season Wayne Rooney was the only player likely to score for the Red Devils.
Torres would be able to provide the goals that the likes of Berbatov and Owen failed to last season.
Signing Torres would also help remove United's over-dependence on Rooney, something that may well have contributed to his poor World Cup showing.
Securing Torres from arch rivals Liverpool would be a challenge and it's unlikely to happen, but stealing Liverpool's star would more than please United.
Manchester City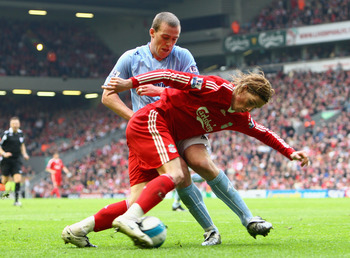 Last season City failed to break into the top four, just missing out to Tottenham. This season they will be hoping to go one better, perhaps with Torres's help.
Considering they were willing to shell out £100 million for Kaka last season, money should be no object for the Manchester club.
However, City already have Robinho, Adebayor, Bellamy, Santa Cruz and Tevez so may not need any more strikers. But considering Manchester City always seem to want more strikers, they'd love to have Torres.
Chelsea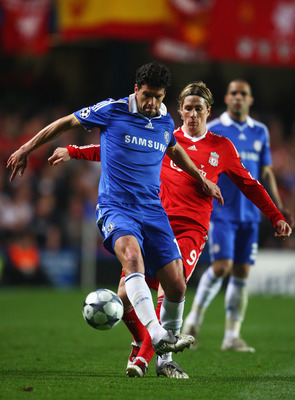 The Premier League champions are one of the World's leading clubs. They are always looking to strengthen their squad and Torres would certainly add to their team.
They have the funds to sign Torres. There are even rumours that £30, £40 and £50 million bids have been made by the London club.
However, Chelsea already have top class strikers in Didier Drogba and Nicolas Anelka, so do they need Fernando Torres?
Maybe they don't, but Chelsea and Abramovich always want more, and Torres is more.
Keep Reading

Liverpool: Like this team?