Top 10 Active Starting Pitchers
With the All-Star Game upon us, I thought it was time to rank the top 10 active pitchers. The 10 best, including the old (Pettitte), young (Lincecum), and in-between (Santana) are what make baseball great today.
I know that we will have disagreements, so please feel free to voice your opinions.
Begin Slideshow

»
*158 wins (5th)
*56 CGs (1st)
*18 Shutouts (1st)
*3.35 ERA (5th)
*Perfect Game
*Dominance against the Yankees: 18-7 / 2.98 ERA
*.656 Winning Percentage (3rd)
*7x All-Star
*1 Cy Young Award
*5x Cy Young Award Top-5 Finisher
The only thing missing from his resume: A World Series ring, which I am sure he will win soon enough.
*148 wins (10th)
*30 CGs (5th)
*11 Shutouts (3rd)
*3.59 ERA (10th)
*.638 Winning Percentage (5th)
*4x All-Star
*1 Cy Young Award
*3x Cy Young Award Top-5 Finisher
*1 World Series Ring
*2020.3 IP (13th)
*98 wins (33rd)
*19 CGs (13th)
*5 Shutouts (22nd)
*3.86 ERA (18th)
*.636 Winning Percentage (7th)
*2x All-Star
*1 Cy Young Award
*129 wins (16th)
*10 CGs (35th)
*7 Shutouts (12th)
*3.11 ERA (3rd)
*.665 Winning Percentage (1st)
*4x All-Star
*2x Cy Young Award Winner
*5x Cy Young Award Top-5 Finisher
*126 wins (17th)
*28 CGs (6th)
*13 Shutouts (2nd)
*3.84 ERA (17th)
*.621 Winning Percentage (8th)
*3x All-Star
*1 Cy Young Award
*3x Cy Young Award Top-3 Finisher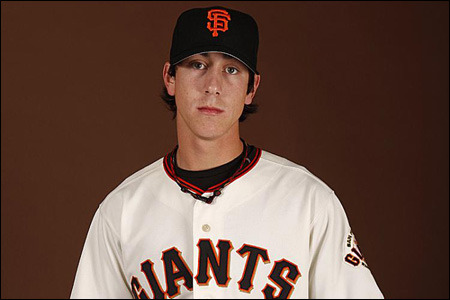 *2.94 ERA (Would be #3 if qualified)
*3x All-Star
*2nd in the NL in ERA (2008+2009)
Lead Majors in K's (2008+2009)
*.700 Winning Percentage (Would be #1 if qualified)
*2x Cy Young Award Winner
*240 wins (2nd)
*25 CGs (8th)
*4 Shutouts (27th)
*3.86 ERA (19th)
*Most Post-Season Wins of All-Time
*.637 Winning Percentage (6th)
*3x All-Star
*4x Cy Young Award Top-5 Finisher
*143 wins (11th)
*19 CGs (13th)
*7 Shutouts (12th)
*3.22 ERA (4th)
*.641 Winning Percentage (4th)
*3x All-Star
*5x Cy Young Award Top-5 Finisher
*129 wins (16th)
*11 CGs (26th)
*4 Shutouts (27th)
*3.38 ERA (7th)
*.586 Winning Percentage (14th)
*1x All-Star
*Finished 2nd in Cy Young Award Voting
*157 wins (6th)
*23 CGs (10th)
*11 Shutouts (3rd)
*3.42 ERA (8th)
*.657 Winning Percentage (2nd)
*3x All-Star
*2x Cy Young Award Top-5 Finisher