Miami Heat: Pros and Cons of Remaining Free Agent Options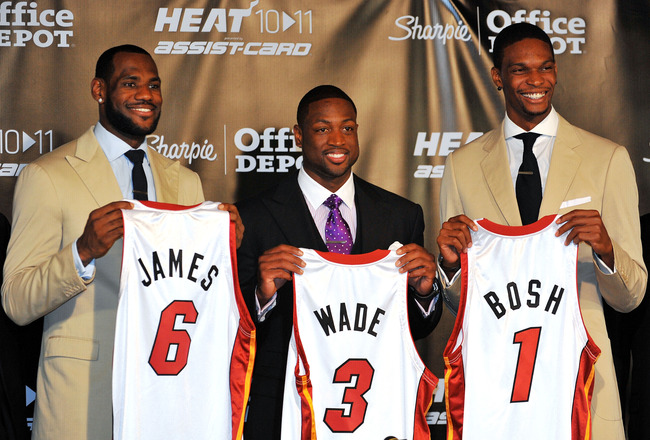 Now that the Miami Heat have LeBron James, Chris Bosh, Dwyane Wade, Mike Miller, Udonis Haslem, three second-round rookies, and Kenny Hasbrouck, let's run down the 10 best realistic free agent options for the Miami Heat to fill up the roster in no particular order, starting with...
Keyon Dooling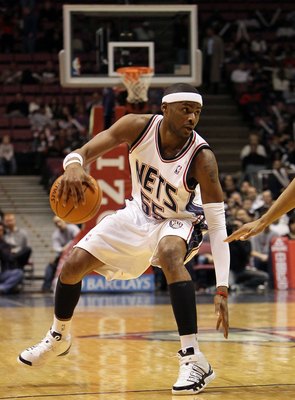 PROS: Hometown boy (born in Fort Lauderdale); former Heat player; desperate to win more than 12 games, which he did last year as a New Jersey Net; would be willing to sign for the minimum for a chance at a title; excellent three-point shooter in his first year as a Net
CONS: Hasn't been a full-time starter for a season; bad free throw shooter for a point guard (career 80 percent from the line)
Juwan Howard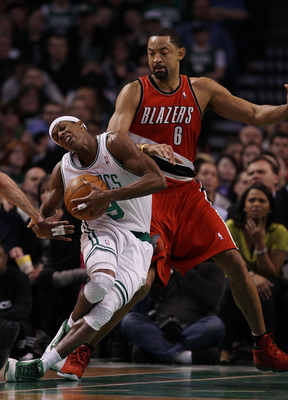 PROS: Veteran; eager to win an NBA title; would sign for the minimum; Howard averaged 6.0 points, 4.6 rebounds and 2.4 assists per game, shooting 50% percent from the field. Tried to sign with the Heat before, the league voided a deal in 1996 because of the cap.
CONS: Foul trouble (2.6 fouls in 22.4 minutes per game in 2009-10); age (will turn 38 during 2010-11 season); effectiveness
Allen Iverson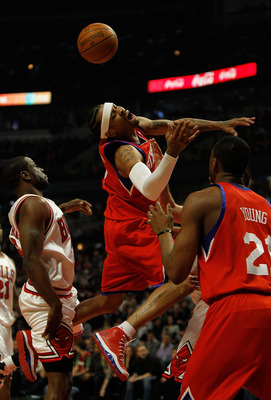 PROS: Derek Fisher already signed with the Lakers; has said via Twitter that he would sign for essentially the veteran minimum; he, like everyone except Wade, covets first championship ring; could also deliver from off the bench with a scoring punch
CONS: Already too much superstar power on the team; center of attention ("We're talking about practice"); shoot-first guard with too many scoring options already (Bosh, Wade, LeBron); effectiveness
Zydrunas Ilgauskas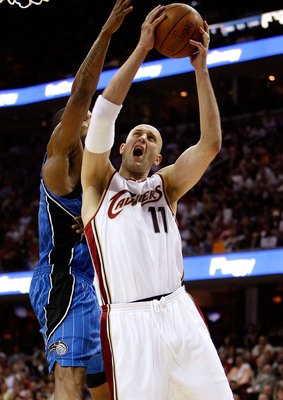 PROS: Would sign for the minimum; has played with LeBron; willing to play his natural position at center; better free throw shooter than Shaquille O'Neal; ability to shoot from the perimeter, a bonus for centers and the star-studded Heat lineup; It looks like he is headed to South Beach like his friend James.
CONS: Not a great defender; hasn't been primary starter since 2008-09 campaign;
Jason Williams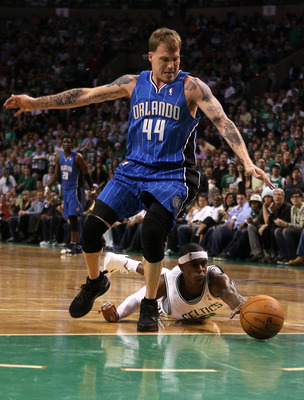 PROS: Played as starting point guard for the Heat during their 2006 championship run; would not turn down chance to start with LeBron, Wade, and Bosh in the lineup; veteran
CONS: Diminishing play; injury concern; would not be full-time starter in Miami
Shaquille O'Neal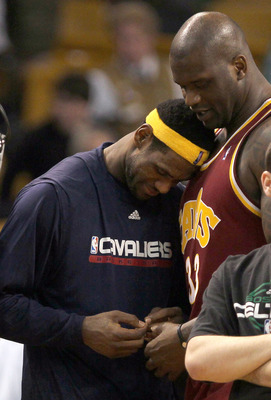 PROS: He has had the rare honor of playing with LeBron and Wade already; a big man sure to get lots of looks with defenses worrying about Miami Thrice and not some aging Hall of Famer; he wants to tie Kobe and surpass him in championship rings; O'Neal would get to return as reserve cop on South Beach
CONS: Would demand more the veteran minimum, looking at mid-level; Too much superstar power already with Miami; poor free-throw shooter (Hack-a-Shaq); Left Miami on bad terms and reportedly has a bit of beef with Chris Bosh.
Nate Robinson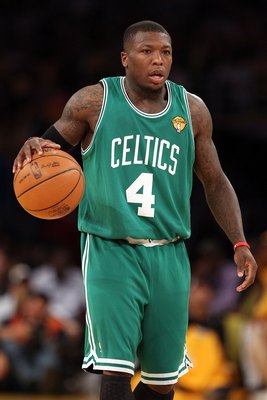 PROS: NBA Finals experience; good locker-room teammate; sixth-man; potential LeBron to Nate alley-oops or vice-versa
CONS: Foul trouble; might not be willing to sign for under $1 million; Mario Chalmers is a similar player in size.
Brad Miller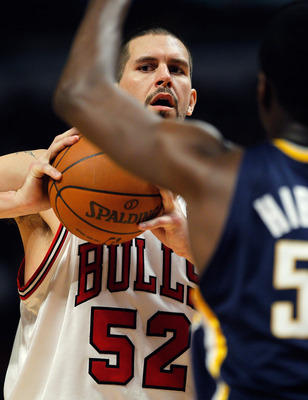 PROS: In a lineup where defenses will have nightmares, Miller would find his shot a lot easier in the paint or even beyond the arch; above-average free throw shooter (82 percent last season, 80 percent for career) for a center; a playmaker with his passing ability
CONS: Diminishing game
Carlos Arroyo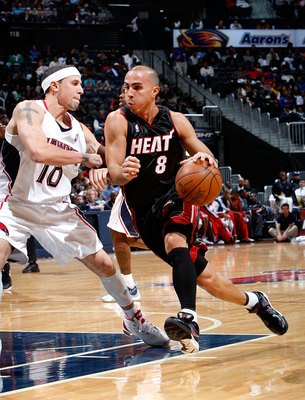 PROS: Hometown boy (went to Florida International in Miami); shot 48 percent from the field last season; 84 percent free throw shooter last season; showed potential a few years ago in Utah and could show it while starting in this lineup
CONS: It looks like Mario Chalmers is returning, so it's unlikely the Heat would want to have another point guard come back with that as their glaring need to improve upon; Arroyo is a poor three-point shooter
Kwame Brown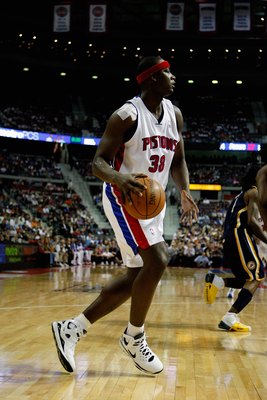 PROS: Great scorer in the paint especially with the Miami Thrice heavily guarded; could score 10-plus points per game with all the open looks inside; one of the better defensive centers in the league; only 28 years old; would sign for the minimum for a chance to add some rings and a chance to be known for more than being a bust
CONS: Horrible free throw shooter (57 percent); foul trouble (two fouls per 14 minutes in 2009-10)
Keep Reading

Miami Heat: Like this team?