2010 Home Run Derby: A Round-by-Round Breakdown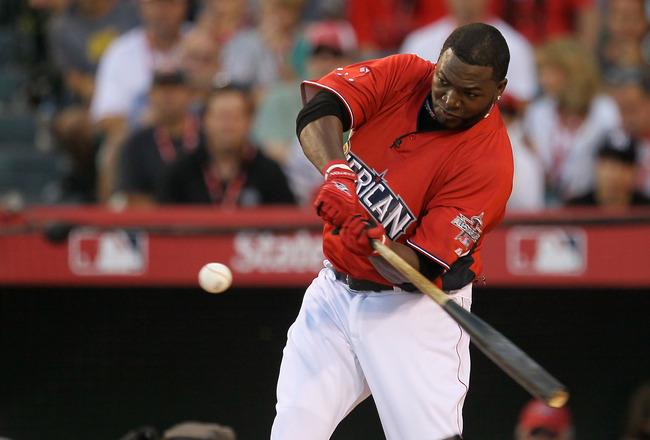 The players are swinging for the fences tonight and the big sticks are getting broken out.
The only things fans aren't real happy about is the fact that besides Matt Holliday, David Ortiz, and Miguel Cabrera, there aren't those big names participating that can put on a show for the fans in Anaheim.
Guys like Chris Young, Vernon Wells, Corey Hart, and Hanley Ramirez don't really make the every day Home Run Derby fan stand up and take notice.
So, in case you didn't get a chance to catch it on television, here's a round-by-round breakdown of how things went tonight and the standout performers.
Round One: Corey "You Gotta Have" Hart Steals the Show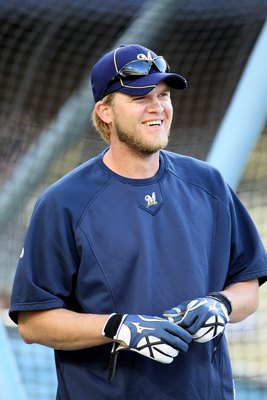 If you saw Brewers' outfielder Corey Hart step to the plate, the last thing you would probably think of is a guy leading the home run derby after the first round.
But Hart went up swinging and did so in a big way in the first round of the 2010 Home Run Derby from "The Big A" in Anaheim, CA.
He wasn't launching cheap home runs a few rows deep; they found a few of his home run balls in Newport Beach. He had a few home runs that he launched over 460 feet.
While Hart led after one round, it was Florida's Hanley Ramirez that surprised a few people, launching a 472-foot bomb to left field during his first round appearance. Ramirez would finish in second place after one round with nine first round home runs.
The final hitter of the night, Detroit's Miguel Cabrera, came out hitting tape measure shots, two of which landed halfway up the rock pile in dead center field. His longest was a 472-foot shot to center. His seven home runs were enough to put him into the second round.
Boston's David Ortiz finished with a very quiet eight home runs, St. Louis' Matt Holliday had five, the Yankees' Nick Swisher had four, Toronto's Vernon Wells had two, and Arizona's Chris Young had one.
After one round, moving on was Milwaukee's Corey Hart, Boston's David Ortiz, Detroit's Miguel Cabrera, and Florida's Hanley Ramirez.
Round Two: David Ortiz Says Go Big or Go Home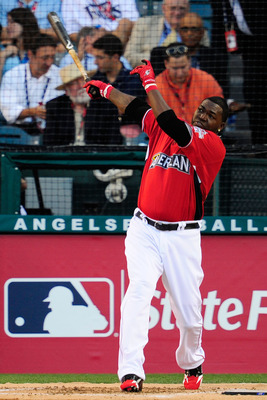 David "Big Papi" Ortiz wasn't going to let a National League guy show him up and he went up first in the second round to set the tone. And set the tone he did.
Ortiz hammered 13 second round home runs to tie Corey Hart's first round total, but Ortiz did it with tape measure precision.
His fourth home run caramed off the State Farm sign in right field, some 480 feet away, his longest of the night. He had two other home runs that landed 452 and 464 feet away, respectively.
But just when you thought Ortiz was the only one that was going to put on a show in the second round, Florida's Hanley Ramirez came up and gave the fans what they wanted: the long ball.
Five of his 12 second round home runs were further than 450 feet. Though he was tied with David Ortiz with 21 total home runs, there was still Corey Hart, who lit up the fans in the first round with 13 big flies.
But that was not to be as Hart, who most thought was a lock for the finals, went away with a donut. Not a single home run in the second round.
Miguel Cabrera didn't have the round he was hoping for either after hammering some tape measure shots in the first round. After hitting seven in his opening round, Cabrera missed the final around with just five in his second round.
So after two rounds, Big Papi David Ortiz and Florida's own Hanley Ramirez would battle for the 2010 State Farm Home Run Derby championship trophy.
Final Round: Big Papi Takes Home the Crown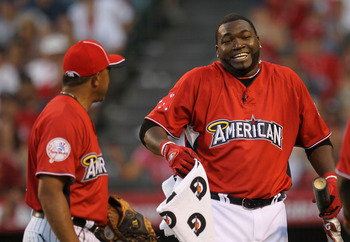 David Ortiz wanted to make sure that there was no way young Hanley Ramirez could catch him in the final round. Big Papi wanted to put it away early and that's exactly what he did, launching 11 final round home runs as he took home the 2010 Home Run Derby trophy.
Hanley Ramirez put up a good fight and gave the fans a show, but the Boston Red Sox slugger was too much on this night.
Launch of the Night: Matt Holliday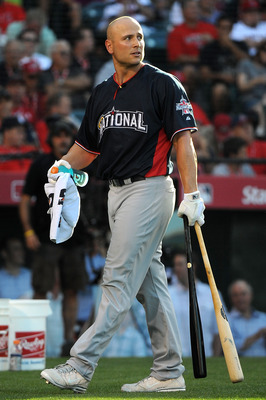 Matt Holliday didn't make it to the second round, but he still put his own stamp on the night with a 497-foot blast.
Epic Fail of the Night: Corey Hart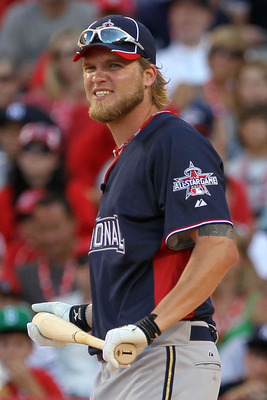 Milwaukee's Corey Hart had his final round ticket stamped. It was a golden ticket, or so he thought.
After 13 home runs in the first round, most of the fans at Edison Field in Anaheim thought they were in for another show from Hart in the second round, but that was not to be.
Hart had to rip up that golden ticket after he finished with a golden donut in the second round, not a single home run.
Surprise of the Night: Hanley Ramirez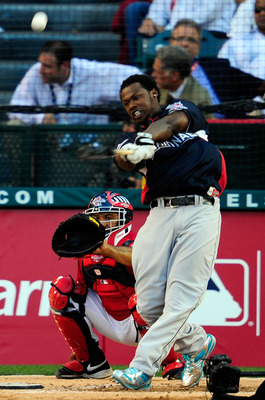 Florida's Hanley Ramirez isn't one of the biggest guys in the Home Run Derby lineup, but he had some tape measure shots during the night.
He put up a good fight against David Ortiz, but I think fans still came away with a new appreciation for young Ramirez.
Keep Reading

Boston Red Sox: Like this team?